nba 2k16 fantasy draft tips
Date: 8/10/2016 6:03:44 PM
nba 2k16's fantasy draft option can drastically alter the state of the myleague--here's how to build a championship contender out of the chaos. this tips will give you a general overview of how to use the fantasy draft in nba 2k16's myleague mode to make your favorite team a title contender not only for one season, but hopefully many seasons to come.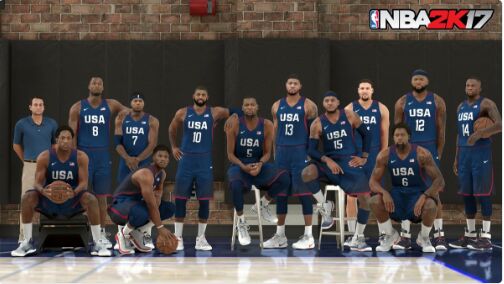 running the "triangle": three keys to victory
in this guide, i'm going to focus on three main principles that seem to be most effective for building a contender quickly through the fantasy draft. in truth, they aren't much different from what real-life nba front offices consider when constructing their teams. those three principles are team identity, roster balance, and cost-effectiveness.
team identity
having a vision for what kind of team you want to build heading into the draft can make putting it together a much easier affair. in other words, do you want to ran a "pace and space" offense, similar to the golden state warriors, a slower, more interior-dominated approach, like the memphis grizzlies' "grit 'n grind" mentality of the past few years, or something in between?
which team you choose may influence your decision. each head coach is suited to run a certain style, like their real-life counterparts, so you may find it easier to build in accordance with their preferences. or, perhaps you want to change your favorite team's mentality entirely -- the choice is entirely up to you! just bear in mind that you may have to make coaching changes to make the system click.
having a firm idea of your team's ideal identity is probably most important in the later rounds, when the best players have been chosen and you're looking for players to fill out the bench. so many players have almost equal ratings, so understanding what skills you are looking for can make choosing between them much less difficult. if you envision a strong, gritty defensive team, you may prioritize signing someone like tony allen in lieu of jamal crawford, for example. or if you see your team as a youth movement built to win for many years in the future, you may pass on established veterans, looking for so-called "diamonds in the rough."
cost-effectiveness
if you find yourself in a situation where your roster is a year or more away from being a contender--if you land a particularly high draft pick in a fixed draft, for example--this might be the most important factor to consider. and even if you land the first overall pick, you'll still want to consider the economic situation of your team before each and every selection, to maximize cap flexibility for the first season, and all the ones to come.
in summary, approaching the fantasy draft in a manner similar to real-life nba teams can have enormous benefits. it can be tempting to jump into the fantasy draft in nba 2k16 and try to build the next "dream team" .according to buynba2kmt.com where sell cheap nba 2k17 mt.
NBA 2K23 News Guides

NBA 2K22 News Guides

NBA 2K21 News Guides
CONTACT US
TEL (USA) : +1-315-889-1198
TEL (UK) : +44-020-32905838
MSN: [email protected]
QQ: 1498133786