the 10 nba games you don't want to miss in 2016-17
Date: 8/15/2016 5:38:49 PM
oct. 25: new york knicks at cleveland cavaliers -- a ring ceremony that was only 52 years in the making. have they stopped dancing in the streets of cleveland since last june? just keep right on going, ohio.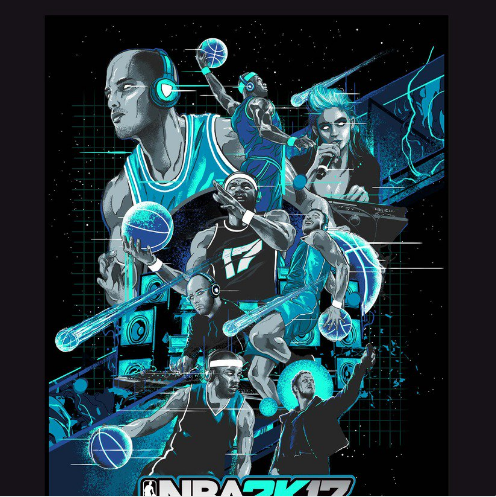 oct. 25: san antonio spurs at golden state warriors -- the new edition of the out-of-this-world 2016 playoff series that we never got to see. clash of 73-and 67-win teams that would have been the winningest playoff series matchup of all time.
oct. 26: houston rockets at los angeles lakers -- you might want to mark off history. it's the first opening night without kobe bryant since bill clinton was president (1995).
oct. 27: los angeles clippers at portland trail blazers -- chris paul and blake griffin want to show that things would have been different if they'd played last spring. damian lillard and c.j. mccollum still have that chip on their shoulders.
oct. 29: new orleans pelicans at san antonio spurs -- will the spurs even know what to do without the screaming and yelling, the brash antics and loud behavior of tim duncan? oh, that's right. he did none of that. still this is a new frontier with first tim-less home opener since 1996.
nov. 3: oklahoma city thunder at golden state warriors -- the blood feud begins. the betrayal bowl. russell's revenge. this could be the start of the tastiest and nastiest rivalry since the bad boys were taking cheap shots at michael jordan.
nov. 4: new york knicks at chicago bulls -- has it really been five years since derrick rose was mvp and dreaming about having a statue built outside the united center? now he's back with his, ahem, super team.
nov. 10: chicago bulls at miami heat -- mutual respect. warm memories. so much love. no hard feelings. yeah, right. maybe dwyane wade and pat riley should just mud wrestle at mid-court.
nov. 14: orlando magic at indiana pacers -- all frank vogel did was coach the pacers to a 431-250 (.580) record and two trips to the conference finals in six years until boss larry bird chose to "not fire him."
nov. 15: cleveland cavaliers at toronto raptors -- now that they got that first-round curse out of their system, it's time to see if the olympics showed demar derozan and kyle lowry how to go into quicken loans arena and strike gold against the champs.
NBA 2K23 News Guides

NBA 2K22 News Guides

NBA 2K21 News Guides
CONTACT US
TEL (USA) : +1-315-889-1198
TEL (UK) : +44-020-32905838
MSN: [email protected]
QQ: 1498133786