nba 2k16 partners toronto raptors unveil new 2015-16 uniforms
Date: 8/4/2015 4:42:30 PM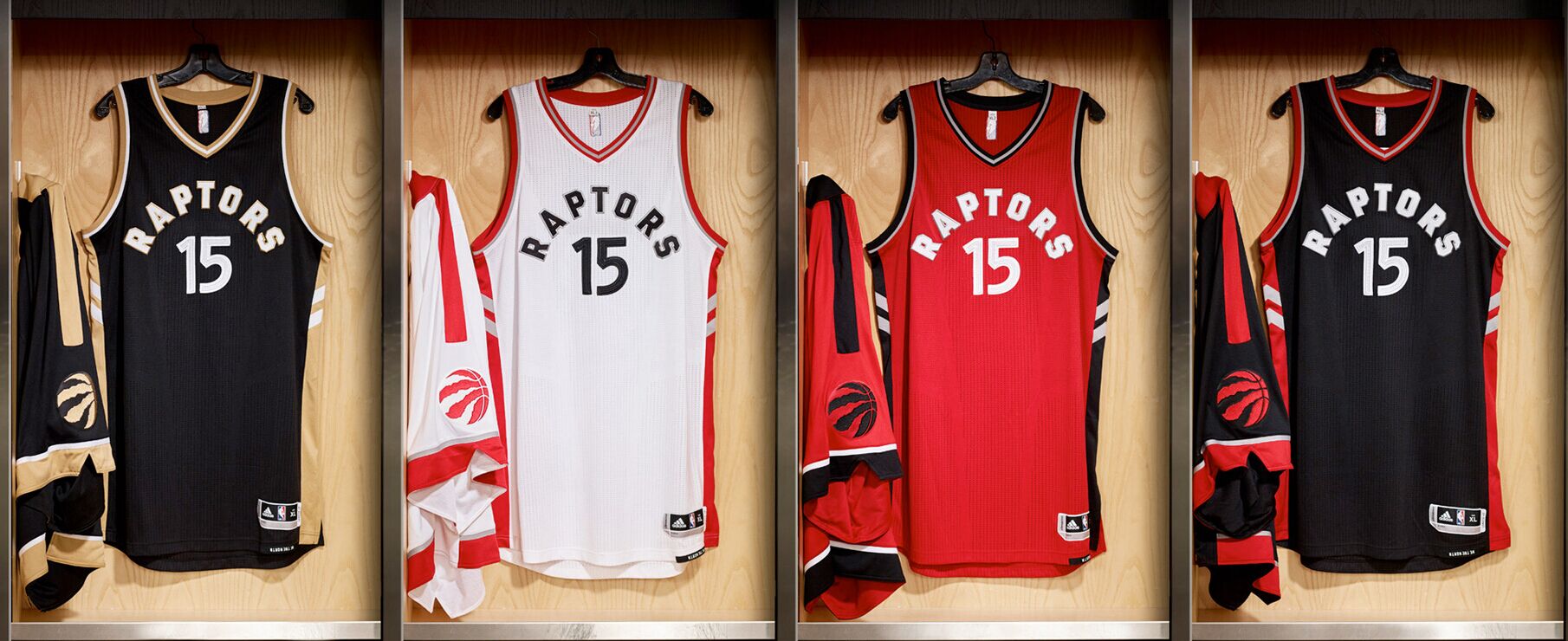 the toronto raptors, in partnership with nba 2k16, announced monday four new uniforms that will be worn with the start of the
2015 preseason. in a new and unique unveil posted at www.raptors.com/uniforms, nba 2k16 created graphics of raptors players in game action wearing the new uniforms.
toronto raptors in the nba is only one canadian club, they kept the main tone colors of the canadian flag centered; a version with red, silver and white trim will return, joined by a special alternate featuring gold and white trim.
jersey:
• the chevrons on the side of the jersey will now coin "north" to align with toronto slogan of "we the north." the chevrons had
coined downward since being introduced as a uniform accent in 1999.
• the fonts are accented with silver lining, a throwback to our past.
• player names on the back will now be arched rather than straight across.
• at the waist-level hem of the jersey is an upside-down tag with our "we the north" slogan. it will be visible to players when
they tuck in their jersey, and will serve to remind them of what they represent.
• engineered mesh finish with a subtle design to emphasize a more aerodynamic feel that follows the contours of the body.
shorts:
• the front of the waistband dons a maple leaf, incorporating our new look and feel with the symbol of our nation.
• the shorts have a shout-out to toronto, sometimes referred to as the "t dot." "to" is stitched on the side with our new logo
representing the "o."
nba 2k16 as the most popular basketball game, his authenticity and authorization, nba 2k16 mt will become one of the most popular models.
NBA 2K23 News Guides

NBA 2K22 News Guides

NBA 2K21 News Guides
CONTACT US
TEL (USA) : +1-315-889-1198
TEL (UK) : +44-020-32905838
MSN: [email protected]
QQ: 1498133786