nba 2k17 mycareer/myplayer attribute caps
Date: 9/12/2016 2:19:50 PM
after trying nba 2k17 prelude, players are impressed with the different myplayer attribute caps for different positions in mycareer when they create myplayer. a player can't have all his stats reaching 99 ratings, which is what makes nba 2k17 real. with buynba2kmt.com, we explore the myplayer creation details and attribute caps.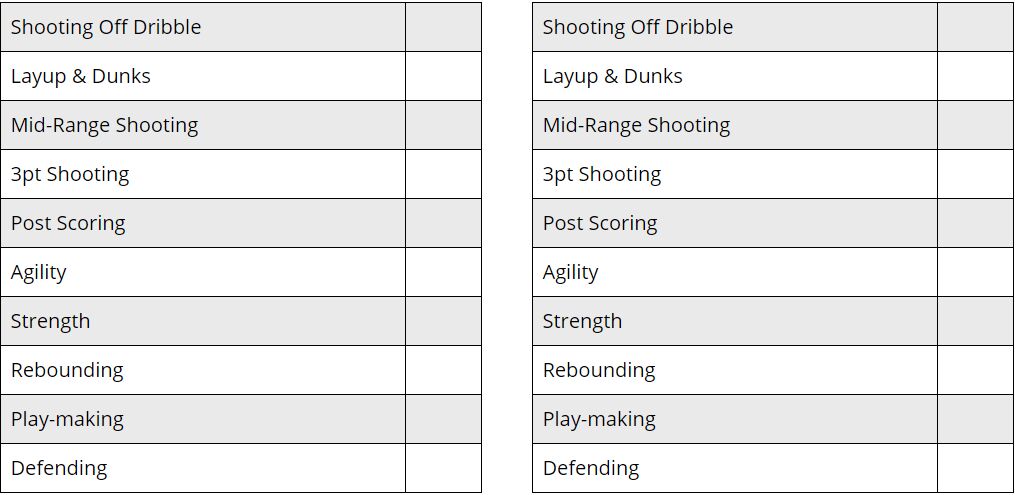 with these caps it is impossible to re-create a current or historic nba star player , yet your player is supposed to be the new star and better than the players i just named.
this is a drawback of myplayer attribute caps. the coin of playing mycareer mode is that we can create our own favorite top players. if there are attribute caps for each positions, then the player will always have drawbacks. it is okay that 2k doesn't allow all 99 ratings for all the player stats, but the game should allow one mycareer player to have a few highest stats. if we want to create michael jordan or lebron james model, their ability can't be well demonstrated in nba 2k17. therefore buynba2kmt.com believes that 2k should not set myplayer attribute caps in nba 2k17.
the attribute caps should change according to the performance of players in the field, which will give players have an incentive to participate in the game and to have better stats. however the review is only make according to the nba 2k17 prelude. we have to wait until the official release to know the game completely. 2k is also expected to add a few new rating mechanism in mycareer mode. more information is on buynba2kmt.com where you can buy cheap 2k17 mt.
NBA 2K23 News Guides

NBA 2K22 News Guides

NBA 2K21 News Guides
CONTACT US
TEL (USA) : +1-315-889-1198
TEL (UK) : +44-020-32905838
MSN: [email protected]
QQ: 1498133786