nba 2k17 2ktv episode 2 answers: locker codes free vc and props
Date: 9/25/2016 3:06:03 PM
when you start playing nba 2k17, make sure you answer the questions. nba 2k17 2ktv episode answers are available here, and they can get you more virtual currency for free. those joining the nba bandwagon for the first time should note that when they start the game, a video plays automatically in the beginning. if you answer the questions correctly, you can collect the free virtual currency. here are the answers from the 2ktv episode 1 for nba 2k17: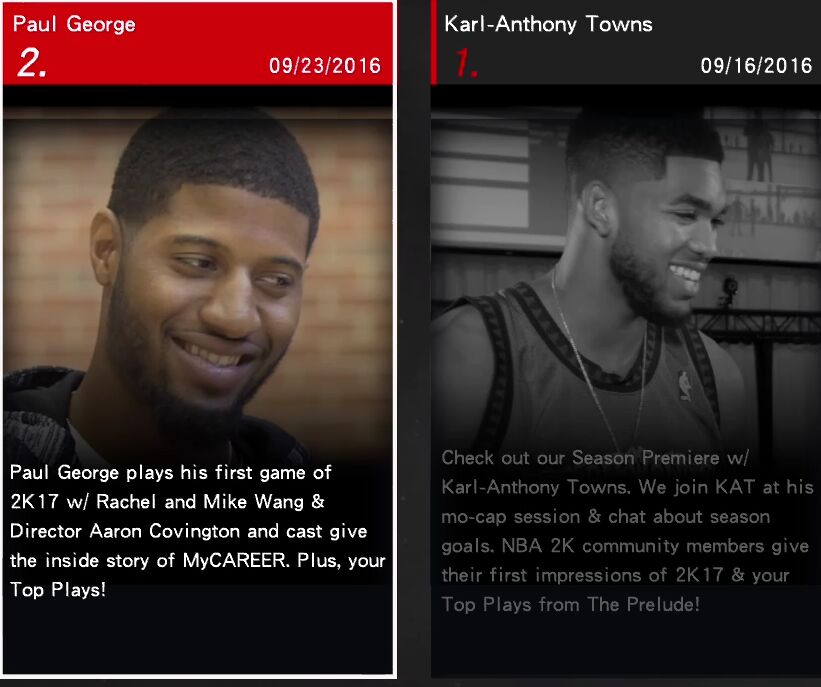 here are the correct answers for episode 2 of nba2ktv, get the answers right to get some free vc and some free items for your myplayer.
q.1 what mode are you most excited to play in nba 2k17?
answer: any answer
q.2 what basketball term is used to describe a guard defending a center or forward?
answer: mismatch
q.3 where did 2ktv interview karl-anthony towns last season?
answer: toronto all-stars weekend
q.4 what number does karl-anthony towns wear in the nba?
answer: #32
q.5 what is your favorite way to counter physical defense?
answer: any answer
q.6 how many coins per game did karl-anthony towns average to win rookie of the year?
answer: 18.3 pp
q.7 when was the first mynba2k app introduced?
answer: 2012 with nba 2k13
q.8 vote for your 2ktvwow top play of the week!
answer: player's choice
answering all of these questions will net players free vc. for more nba 2k17 tips and tricks, stay tuned to buynba2kmt. you can choose www.buynba2kmt.com where you can buy cheap nba 2k17 mt and nba 2k17 vc. use coupon code "2k17" for 5% off. you don't want to miss it.
NBA 2K23 News Guides

NBA 2K22 News Guides

NBA 2K21 News Guides
CONTACT US
TEL (USA) : +1-315-889-1198
TEL (UK) : +44-020-32905838
MSN: [email protected]
QQ: 1498133786