nba 2k17 dynamic duo system list: all myteam card combinations for performance boost
Date: 10/9/2016 10:15:00 AM
in nba 2k17 mt, the games developers added the dynamic duo feature which gives two nba 2k17 myteam cards a boost. hence, the addition of the nba 2k17 dynamic duo system. finding out these partnerships is one of the more fun aspects of the simulator. having dynamic duos on the court will provide a short boost to these athletes stat, and here is a list of some of the revealed duo combinations. there might be more to come, since the game will likely have dlc on the way.
ep. kyle lowry and demar derozan player card rating up +2.
kyle lowry(82 rating):inside scoring(b up a-),mid-range scoring(c+ up b),3pt scoring(b- up b),playmaking(a- up a-),post defense(c- up c-), athleticism(b up a-)
demar derozan(82 rating): inside scoring(b up b),mid-range scoring(b up b+),3pt scoring(d- up c-),perimeter defense(c up c+)
nba 2k17 dynamic duo system list: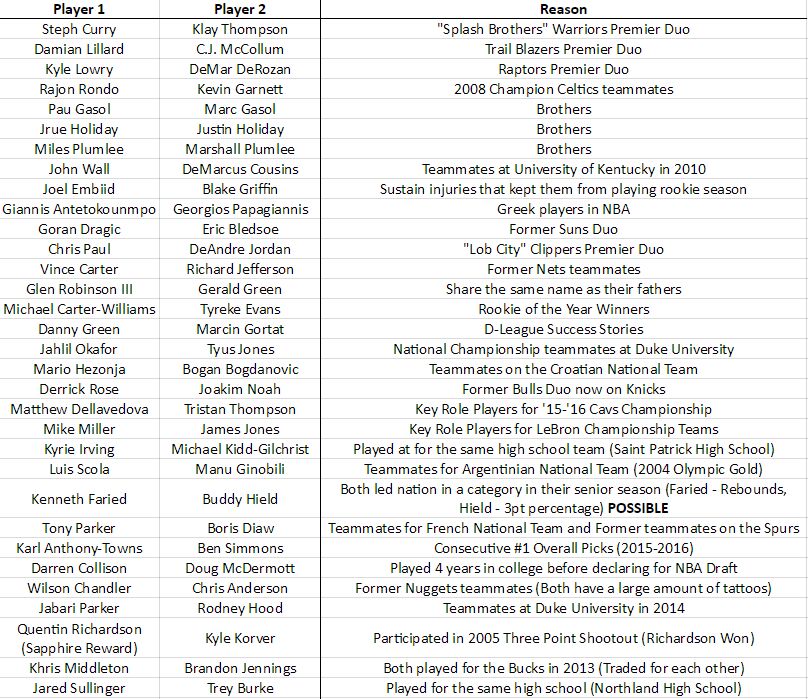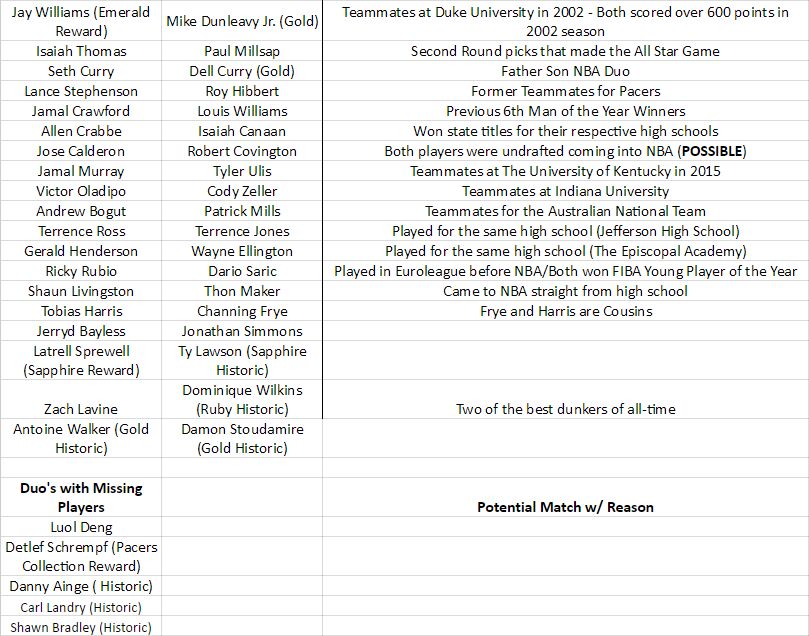 just like the nba 2k17 mycareer orange juice, they are also able to give both players the ability to enhance the game, the combination between players enrich our game content, we choose a good player starting, you can refer to these data, win the competition.
more nba 2k17 news & buy cheap nba 2k17 mt coins, please choose buynba2kmt.com. if you need the help of cheap nba 2k17 mt coins that you can visit our site, please do not forget to use the coupon code "2k17" 5 % discount.
NBA 2K23 News Guides

NBA 2K22 News Guides

NBA 2K21 News Guides
CONTACT US
TEL (USA) : +1-315-889-1198
TEL (UK) : +44-020-32905838
MSN: [email protected]
QQ: 1498133786