nba live mobile throwbacks dwight howard '14 review
Date: 2/10/2017 11:37:36 AM
ea released 93 ovr throwback dwight howard '14 and you can buy and use dwight howard card in the game. and do the task hrowbacks dwight howard: make a comeback with dwight howard in your two-way lineup for a chance at a throwback plaer.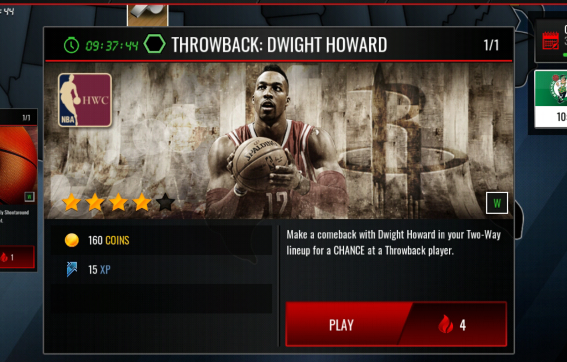 93 ovr throwback dwight howard '14
you will be adding him to your two-way lineup? look throwbacks dwight howard '14 review
93 ovr throwback dwight howard '14
speed 68, 3 coiner 23, defense 91, dribbling 39, shooting 84, passing 40, special ability two way. 89 drawing defensive foul is too low.
stats that are about right:
91 dunk vs layup frequency
99 goofing tendency
98 awkwardness with head coach
magic howard was a beast so he probably going to be a 97-99 overall. this card is ok for now, he had pretty good numbers that year for houston as well. 18.3 ppg 12.1 rpg. those are magic-like numbers. but we'll probably get another throwback dwight howard (orlando magic) thats like a 97-99 overall.
if you are satisfied with our services and would like to leave your 5 star review on trustpilot buynba2kmt (https://goo.gl/6uvgcb), you can get 8%-off coupon.please send us the url of your review via facebook, then you can get the coupon code which is available within the next 30 days.
facebook: https://goo.gl/3b41cn
NBA 2K23 News Guides

NBA 2K22 News Guides

NBA 2K21 News Guides
CONTACT US
TEL (USA) : +1-315-889-1198
TEL (UK) : +44-020-32905838
MSN: [email protected]
QQ: 1498133786