nba 2k19 mycareer mode best center builds & tips on how to build my player
Date: 2/18/2019 2:46:09 PM
you start in the nba 2k19 my career mode and do not know how to build your player, do not panic we explain everything in this guide. the center in the current nba 2k19 is simply summed up. you have to be big and strong, take rebounds and know how to finish when you play the job. even if on paper your role seems limited, you can tip the scales in a tight match. so ready to fight in the racket? follow the nba 2k19 center builds guide to get the best center!
also you can more guides and tips to optimize your creation and build the best myplayer
in defense / rebound
badges: basket keeper (amethyst), strong (amethyst), intense defender (amethyst), in strength (amethyst), backside (amethyst), brick wall (amethyst), lob city finisher (gold), effective bouncer ( gold), quick reflexes (gold).
recommended size and wingspan: 2.19m in height and 2.08m in wingspan.
strengths
with this combo of archetypes your pivot will be the king of the racket. defensively you are a monster. the rebounds is your sector, nobody will get you trouble in your racket. with an imposing physical level, both large and powerful, it is almost impossible to move. defender hard on the man, your strength prevents your opponents from pushing you under the basket.
on the offensive side, your big size makes you a screensaver very appreciated by your exteriors. add to this an ability to garner offensive rebounds, but also to finish a missed action with a tap.
weaknesses
your large size and powerful carcass prevents you from defending properly on agile little dribblers. so beware of teams abusing pick & roll. you will be quickly picked up by a leader who has escaped his defender by a screen. finally, offensively, your level stops at the dunks and others shoot near the basket. it is unthinkable for a player like you to shoot at three points.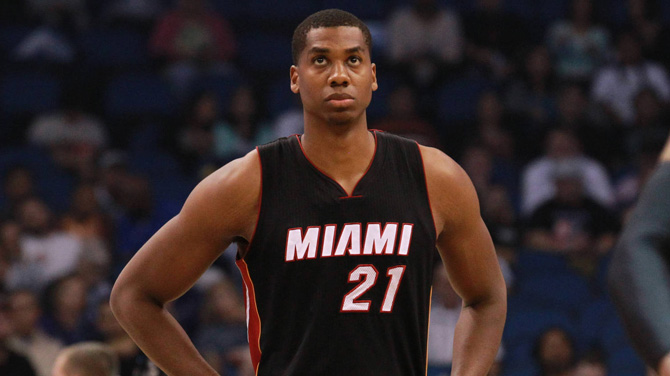 you look like hassan whiteside, center star of the miami heat, whiteside is a player as big as he is strong. physically impressive, he is known for his rebounds and counter-attacks.
related read: nba 2k19 best archetypes & builds for each position (pg, sg, sf, pf, c)
marker at station / shooting
badge: underground shot specialist (amethyst), pro u-turn post (amethyst), drop stepper (amethyst), bold (gold), brick wall (gold), implacable finisher (gold), tear dropper (gold) , untiring marker (gold), tough shots (gold), mid-range sniper (gold).
recommended size and wingspan: 2.13m in height and 2.24m in wingspan
strengths
here, it's about pivot scorer. versatile enough offensively, all weapons are at your disposal to punish the enemy defensive mistakes. in attack you are a real poison. able to drive your defender under the board, you can as well finish after a fadeaway as doing a feint of shooting before diving under his hands. with a touch of velvet, arms rolled are also a weapon that you master perfectly. fast on your supports, your "work work" allows you to catch your defenders, even the most tough. but you also have an interesting ball-free game offensively. your installation of screens will allow your exteriors to spin to the basket.
weaknesses
defensively limited, your player will have less impact in your half of the field. often caught in default by big offensive stars, you will nevertheless resist with your weapons so as not to let the score parade against you. even if it's difficult to score at three points, your offensive versatility makes you a (almost) flawless player when it comes to attack.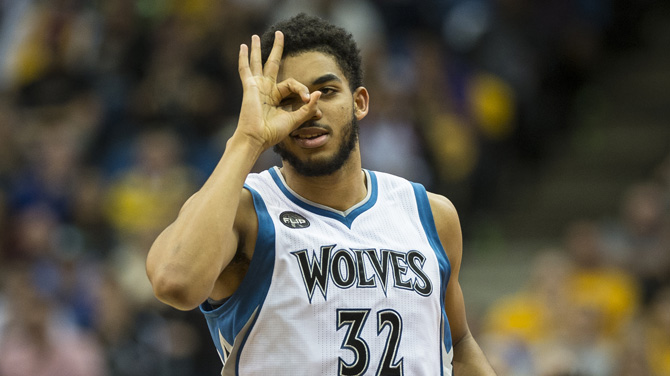 you look like karl-anthony towns, minnesota center, the new all-star is one of the most fearsome interiors offensively.
related read: nba 2k19 offensive moves controls guide - passing, dribbling, shooting, post shooting controls for xbox one, ps4
penetration & finishing / rebound
badge: lob city asphalt paver (amethyst), genius dunker (amethyst), pick & roll pro (amethyst), relentless finisher (amethyst), king of the tap (gold), effective rebounder (gold), strong (gold), wall of bricks (gold).
recommended size and wingspan: 2.12m in height and 2.18m wingspan.
strengths
your pivot will be a perfect mix of touch and strength. big enough, you'll have no trouble getting rebounds all season long. this will allow you to be an offensive machine, at least in the domestic sector. offensive rebounds that allow you to turn a missed shot by one of your teammates in a two-pointer basket with a tap. remarkable in the installation of screens, you are a real poison for opposing defenses. abuse the pick & roll with your exteriors to create "miss matchup" or rolling towards the basket to finish by releasing a big dunk. not to mention your ability to retrieve air balloons to finish alley-oop both hands in the pot.
weaknesses
defensively speaking, there is still room for improvement. you are a big baby who relies on his physical qualities, which does not necessarily push you to multiply your efforts to defend. you prefer to collect rebounds rather than sticking to your vis-à-vis. regarding the attack, even if your inner offensive panel is very provided, shoot halfway and 3 points are not your forte.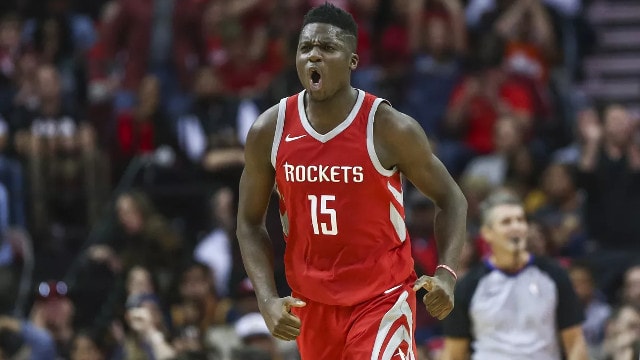 you look like clint capela, pivot of the recent west conference finalists, the swiss is a coal going inside on the field. as good rebounder as good finisher, the post 5 rockets has become a major player in the league.
on top nba 2k19 mt store - buynba2kmt.com, you are not only can buy cheap nba 2k19 mt coins for xbox one, ps4, pc, switch, but also can get professional and useful nba 2k guides and tips.
NBA 2K24 News Guides

NBA 2K23 News Guides

NBA 2K22 News Guides

NBA 2K21 News Guides
CONTACT US
TEL (USA) : +1-315-889-1198
TEL (UK) : +44-020-32905838
MSN: [email protected]
QQ: 1498133786