lebron james tops the list of highest paid nba players released by forbes
Date: 1/21/2016 2:24:43 PM
jan 20, 2016 am time in washington, dc. forbes has released this year's nba salary rankings. cavaliers star lebron james tops the list with a total income of $71 million, followed by durant and kobe.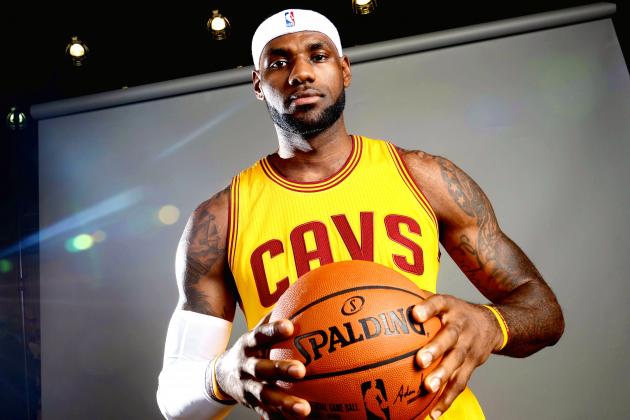 although lebron james is not the no. 1 in jersey sales anymore, he's the highest paid in the league, with a total income of $71 million.
when it comes to calculating the players' income, forbes takes both salary and endorsement contract into consideration. this season, james's salary at cavaliers reached up to $22.97 million and has an endorsement income of approximately $48 million. not long ago, james signed a lifetime deal with nike signed. 
in forbes'latest nba salary rankings, durant ranks the second place ($56.2 million), followed by kobe ($50 million).
in fact, this year, james' income is expected to exceed the sum of incomes of derek ross and harden.
here is a list of the top 10 highest paid nba players released by forbes.
1) james ($71 million)
2) durant ($56.2 million)
3) kobe bryant ($50 million)
4) rose ($34.1 million)
5) harden ($32.8 million)
6) wade ($32 million)
7) anthony ($30.9 million)
8) paul ($30 million)
9) howard ($27.4 million)
10) griffin ($26.9 million)
here is the forbes news:
https://www.forbes.com/sites/kurtbadenhausen/2016/01/20/lebron-james-tops-the-nbas-highest-paid-players-2016/#2715e4857a0b3dfdc61b486a
NBA 2K23 News Guides

NBA 2K22 News Guides

NBA 2K21 News Guides
CONTACT US
TEL (USA) : +1-315-889-1198
TEL (UK) : +44-020-32905838
MSN: [email protected]
QQ: 1498133786