five things we learned during 2016 nba finals
Date: 6/21/2016 2:46:49 PM
five things we learned from the cleveland cavaliers and the golden state warriors in their 2016 finals clash across seven games and 17 days: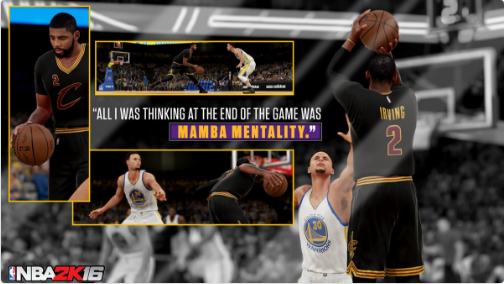 1. the lebron james bashing can officially end now.
you're rarely going to get 100 percent clearance on anything. the nba would have to hand select and hermetically seal its fan base, and even then the occasional rodent hair or pest dropping would sneak in. but by and large, there is no longer any basis for people to nitpick at lebron james as one of the league's all-time great players, who is motivated by and largely manages to do the right things.
2. it don't mean a thing if you ain't got that ring.
if the outcome of this championship series was 51 percent due to cleveland winning it, the other 49 percent belonged to golden state for losing it. steve kerr, steph curry & co. looked unexpectedly fallible over the final five games, starting with their somnambulant walk through quicken loans arena in game 3 to the blasé attitude they exhibited in game 5 and game 6, up to and including flashes of ho-hummery in game 7.
3. every finals needs a father's day.
actually, most of the time, that june holiday dedicated to dad synchs up nicely with the finals. last year and this, of course, there was the dell curry and mychael thompson connection with steph and klay, respectively. kevin love's dad stan played in the nba and aba as well. there were expressions and demonstration of fatherly love, and offspring to pop, throughout both locker rooms. james toted his three children to the postgame podium in what has become nba ritual for champions, enabling them to win both the games and the news conferences.
4. nba moments need to be adjudicated on the spot.
it was unfortunate that generally happy news -- the enormity of the tv ratings for game 7 on abc -- had a tinge of skepticism attached, as far as how the series stretched seven games in the first place. the after-the-fact review process that assessed draymond green's flagrant foul against lebron james, resulting in green's suspension from game 5, may have been precisely corrected according to the nba's rules and policies. but it was still wrong in the suspicions it triggered that the league was "managing" the finals, not just policing it.
5. a warriors-cavaliers rubber match is hardly guaranteed.
they will have commandeered the stage of the nba world for more than three weeks, from prelude to parade. but both golden state and cleveland face summertime quandaries, not necessarily as serious as the other 28 teams but significant to them and their fans.
it's possible that, having won, the cavaliers will fall in love with the current crew and make minimal changes for 2016-17. then again, even defending champions need to sharpen their edge -- that's one more thing we learned from these finals.
if you want to buy nba 2k16 and 2k17 players but do not have enough coins, you can buy nba 2k17 mt coins on buynba2kmt.com and get 5% off by using coupon code "osn".
NBA 2K24 News Guides

NBA 2K23 News Guides

NBA 2K22 News Guides

NBA 2K21 News Guides
CONTACT US
TEL (USA) : +1-315-889-1198
TEL (UK) : +44-020-32905838
MSN: [email protected]
QQ: 1498133786