thierry henry is playable in nba 2k17 blacktop mode
Date: 11/3/2016 4:36:52 PM
thierry henry is playable in nba 2k17 blacktop mode
in 2k's basketball game, henry a regular court-side during san antonio spurs home games, as he is in real life. thierry henry
on friday, eurogamer revealed that former arsenal and france striker thierry henry has been added to "nba 2k17" and fans would be pleased to know that the retired footballer is going to be a playable character.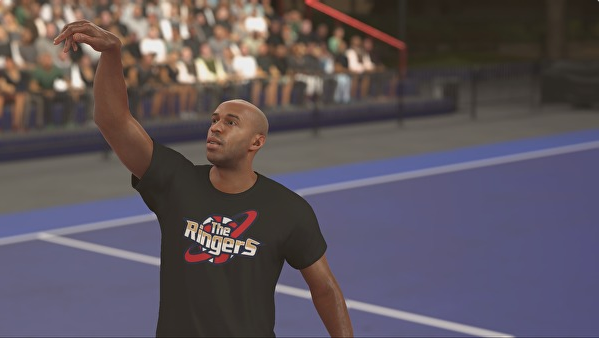 despite being a playable character, fans should know that thierry is only playable in the blacktop mode, wherein players get to engage in different basketball games, he is playable in the blacktop mode, where you play different types of basketball games ranging from 1v1 to 5v5. here, you can play as henry against some of the greatest basketball players of all time.
commenting on his addition to "nba 2k17," henry said: "being a basketball and nba fans since i was a kid, i'm honored to be the first football player ever to be playable in 'nba 2k17.'seeing myself go toe to toe with the legends of the sport is an amazing feeling," as quoted by the xb hub.
if you want to get nba 2k17 mt coins online, we also can offer it at bottom price. we have special discount for you every day. use coupon code"2k17" for 5% off. hope you enjoy it.
NBA 2K23 News Guides

NBA 2K22 News Guides

NBA 2K21 News Guides
CONTACT US
TEL (USA) : +1-315-889-1198
TEL (UK) : +44-020-32905838
MSN: [email protected]
QQ: 1498133786