nba live mobile totw 13 guide: team of the week 13 nikola jokic
Date: 1/26/2017 11:05:21 AM
totw is headlined by 92 ovr derrick rose which is available in packs for 48 hours. if you are new to totw program, check out our news post that breaks down exactly how it works.
here is your week 13 totw: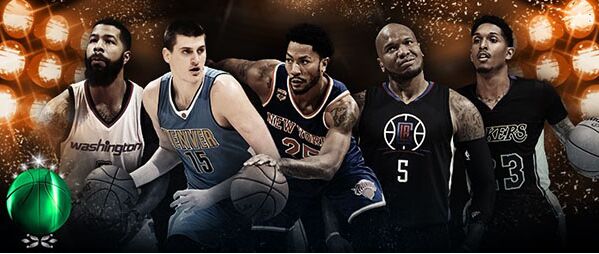 derrick rose (small ball lineup)
nikola jokic (big man lineup)
louis williams (defensive lineup)
marreese speights (small ball lineup)
markieff morris (two way lineup)
what do you think of this week's totw selections? will you be adding any of these players to your lineup?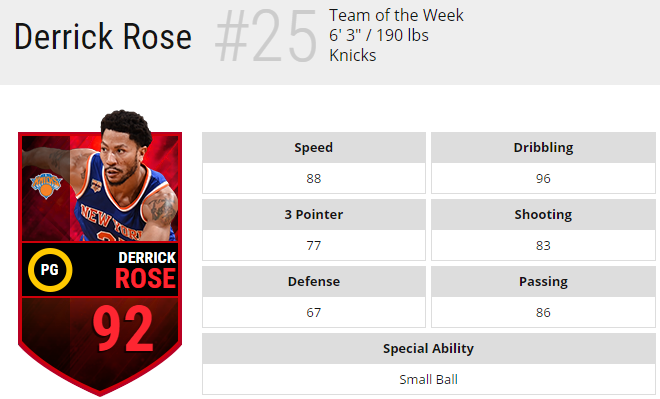 derrick rose 98 agility, 92 dunk vs layup frequency, 97 first step, 88 layup in traffic, 90 quickness, 93 penetration effectiveness, 82 scoring with contact, 92 mid range ability. they'll make the throwback d rose once the throwback cards hit 95 ovr's. this card looks like the best small ball coin.
nikola jokic 6'11 pf with all around good stats especially that 89 passing. this guy can throw better alley-oops than half of the pgs. amazing card.
louis williams dribbling 95, this boy has been ballin' out of his mind.
marreese speights, ea must have never seen him play. he's not that good at defending, he's a better shooter, and he's a better rebounder. more nba live news & buy cheap nba live mobile coins, please choose buynba2kmt.com.
NBA 2K23 News Guides

NBA 2K22 News Guides

NBA 2K21 News Guides
CONTACT US
TEL (USA) : +1-315-889-1198
TEL (UK) : +44-020-32905838
MSN: [email protected]
QQ: 1498133786