NBA 2K21 Next-Gen Gameplay – New Myplayer Builder, New Badges and 24 Takeovers
Date: 10/22/2020 9:49:14 AM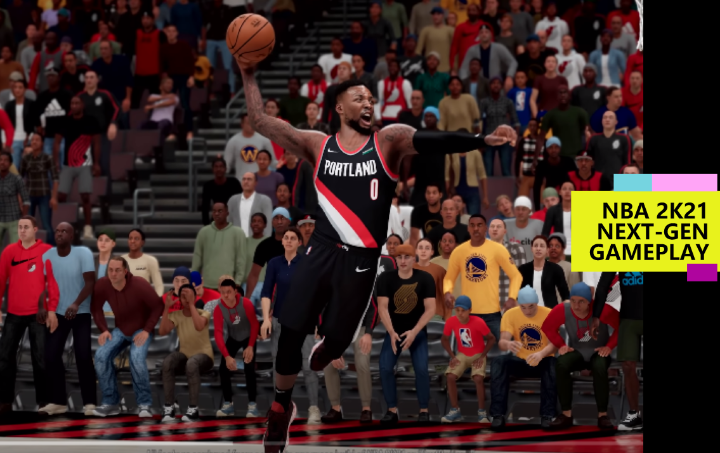 NBA 2K21 next-gen vs current-gen will be a totally whole new game according to 2K explains. The progress of Myplayer and MyCareer won't be transferred to next-gen consoles, but Myteam progression will, also can keep MyTeam points, tokens, and cards. There're new improvements and additions like MyPlayer builder, New Badges and Takeovers in NBA 2K21 next-gen version. Today this blog lists all new upgrades next-gen NBA 2K21 gameplay. We will see whether the price of NBA 2K21 next-gen worth $70.
NBA 2K21 MyPlayer Builds
Every single 2k in every single year there is a brand new build and brand new system. Next-gen player builds in NBA 2K21 will no longer have Pies. 2K has taken a lot of feedback from the community over the past few years as they evolved the MyPlayer building experience. The new next-gen player builder is all about customization. Players don't have to choose preset skill break down pie charts for the next NBA 2K21 gen. Instead, control over setting individual ratings to the cap depends on what you like. There are restrictions based on your vitals and you can't max out everything.
NBA 2K21 Next-Gen New Badges
0ne of the best things about NBA 2K21 next-gen gameplay is the player will be able to change badges. The badge point system and equipping process is similar to what you've grown accustomed to: perform well in the various categories like finishing, shooting, playmaking, defense, rebounding in any mode to earn badge points, and apply your badges. You don't have to do a certain number, just finish and be able to unlock finishing badges, just shoot and be able to unlock shooting badges.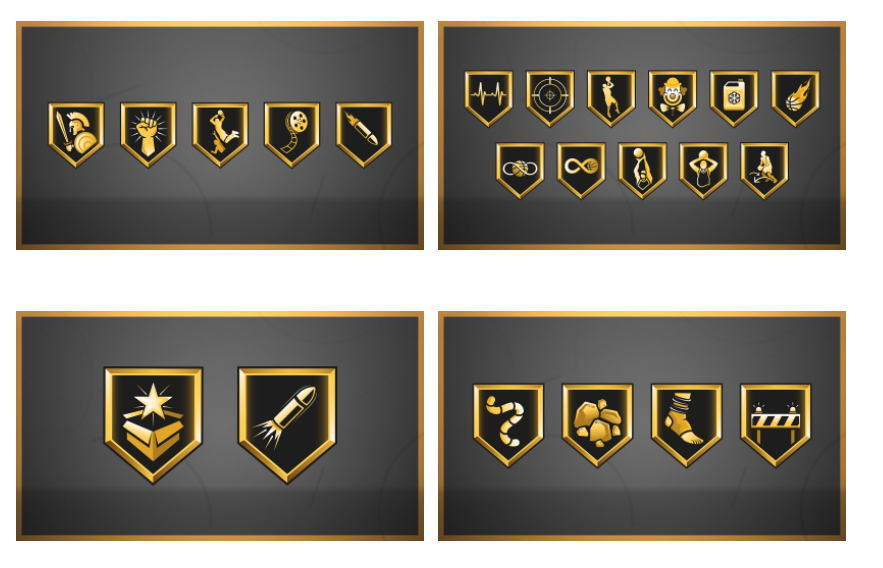 List of New Badges NBA 2K21 Next-Gen
(some of them are the old badges but they have a new name)
Fearless Finisher – Boosts contact layups and decreases fatigue
Heat Seeker – Boosts takeover progress on inside shots
Highlight Film – Boosts teammate takeover progress on flashy dunks
Hook Specialist – Boosts hook shot ability
Revived Posterizer – Contact dunks!
Rise Up – Boosts ability to do standing dunks in traffic
Anti-Freeze – Harder to get cold and lose takeover meter progress
Blinders – Less affected by peripheral defenders when shooting jumpers
Circus Threes – Improved ability to hit pull-up and stepback 3's
Fade Ace – Boosts all post fadeaways
Hot Shot – Increases takeover meter faster when knocking down jumpers
Deep Threes – Dame and Curry range 3 balls
Rhythm Shooter – Boosts shot %'s out of size-ups as well as 1-step pull-ups
Set Shooter – Shooting ability gets better the longer you set and wait before pulling
Sniper – Boosts the ability to hit shots when using Pro Stick aiming
Stop & Pop Three – for the JJ Redicks who want to pull-up for threes in transition
Bullet Passer – Gives you the ability to throw laser dots like LeBron
Relay Passer – Boosts the shooter on pass to assist situations
Special Delivery – Boosts takeover progress for the passer and receiver off a flashy pass assist
Ankle Braces – Makes it tougher for ball handlers to break your ankles
Clutch Defender – Boosts your defensive ratings in clutch moments
Hot Stopper – Boosts takeover meter for good defensive plays like steals, blocks, and good contests
NBA 2K21 Next-Gen Takeover
Advanced Gathers – Unlocks more effective spin, euro, hop step, cradle gathers
Finishing Moves – Able to absorb contact and finish at the rim
Easy Blowbys – Enhances ability for slashers to beat defenders off the dribble
Pull-Up Precision – Boosts well timed/aimed shots off the dribble
Anklebreaking Shots – More anklebreakers off of spin and stepback jumpers
Negative Impact – Reduces defensive impact against pull-ups and other skill shots
Limitless Range – Extends your shooting range out to the logos
Spot-Up Precision – Boosts well timed/aimed stationary jump shots
Team Ratings Boost – Playmakers boost their teammates' offensive ratings
Team Takeover Boost – Boost your teammates' takeover meter progress
Team Badge Boost – Boosts your teammates' badges up a tier
Extreme Clamps – More stone wall and lost dribble body-up resolutions for locks
Perimeter Badge Drop – Knocks shooting badges down a tier when you get close
Enhanced Jump Shot Contests – Boosts your ability to contest jumpers
Stuff Blocks – Unlocks more swat, backboard pins, and grab blocks
Paint Intimidation – Boosts your ability to affect shots around the rim
Interior Badge Drop – Drops opposition's scoring badges down a tier in the paint
Boxout Wall – Improves ability to seal off opponents for easy boards
See the Future – Shows where missed shots are going to end up
Glass Clearing Dimes – After rebounds, kick out passes boost your teammate's shooting
Power Backdowns – Easier to push defenders around when posting up
Post Playmaking – Boost your teammates' offensive abilities when passing out of post
Advanced Post Moves – Easier to beat defenders with post moves
Post Shot Daggers – Increased scoring ability with hooks, fades, shimmy shots, etc.
I am sure after NBA fans watched NBA 2K21 next-gen trailer, people are so looking forward to the NBA 2K new release. If you want to buy cheap NBA 2K21 MT,buynba2k21mt.com it's the most reliable online store with 24/7 service, fast delivery and keeps your private information safe.
NBA 2K23 News Guides

NBA 2K22 News Guides

NBA 2K21 News Guides
CONTACT US
TEL (USA) : +1-315-889-1198
TEL (UK) : +44-020-32905838
MSN: [email protected]
QQ: 1498133786