nba 2k16 myteam runes are found on player cards tips
Date: 1/28/2016 5:25:23 PM
this is nba 2k16 myteam hidden features, player cards will appear randomly runes. each user will have pre-selected cards with runes on them.i thought it was a graphical glitch but it stopped after a few seconds, after which a "rune" symbol attached itself to the bronze stripe: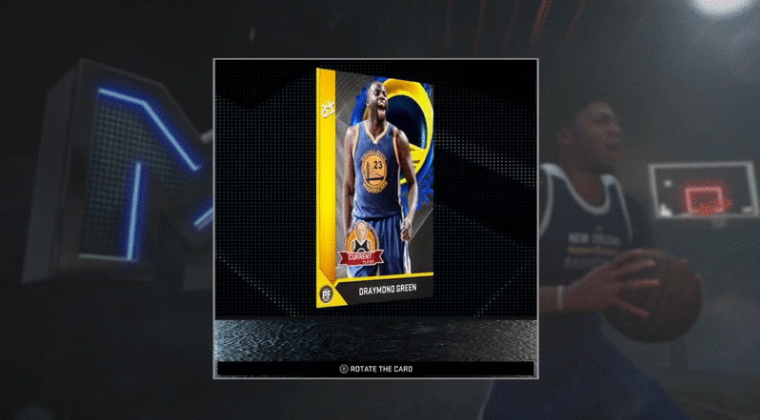 runes are found on player cards by 'viewing' them and rotating the card in a circular motion.
be sure to tilt and rotate the card to view the top and bottom corners at an angle.
a full 360 degree rotation is sure to unlock the rune on your card if it has one.
- 5 runes unlock the black market for 4 hours.
- 30 total runes
- 15 current collection and 15 historic collection
- 5 gold card runes, 5 silver card runes, 5 bronze card runes for each current and historic collections.
- the more runes you find and unlock, the more rewards / combinations you gain access to.
- in-game challenges either reward you mt or rune combinations which you use to re-enter the black market.
- not every code will unlock the black market again, some will reward you with mt or vc
- the black market sells pack which contain certain cards and top tier rewards.
- you can purchase black market rewards with either mt or vc.
- each user will have pre-selected cards with runes on them.
in other words, you can not go around trading runes as they are placed on random cards for everyone.if you are looking for any cheap nba 2k16 mt coins, please use coupon "nba16" to enjoy vip discount 5% off on buynba2kmt.com.
NBA 2K23 News Guides

NBA 2K22 News Guides

NBA 2K21 News Guides
CONTACT US
TEL (USA) : +1-315-889-1198
TEL (UK) : +44-020-32905838
MSN: [email protected]
QQ: 1498133786