Home
>>
News
>>
Nba Live Mobile Beginners Guide How To Build A Team Properly And Play Well Head To Head

nba live mobile beginner's guide: how to build a team properly and play well head to head
Date: 12/2/2016 4:05:51 PM
in nba live mobile, it's important to build your own dream team. the fact is that the players' cards gaming experiences are different. how do you create a team properly? head to head is a feature in nba live mobile. how do you play head to head game well? let's find out with buynba2kmt.com.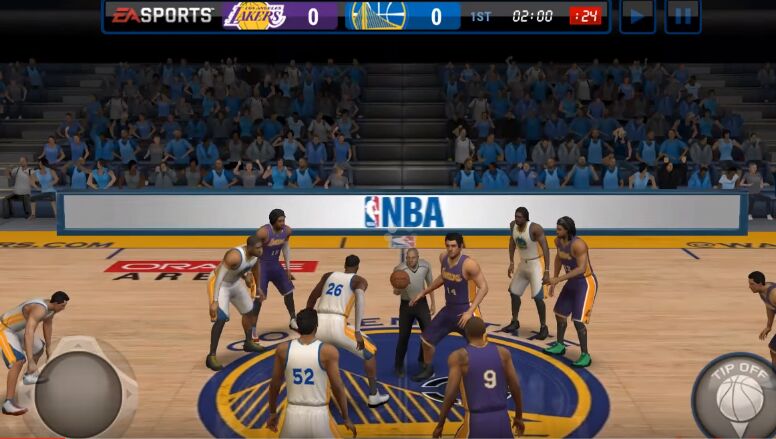 how to create a team properly
if you are new to this game, it's recommended to rebuild a team from the five sets of team squad. players with high percentage and good running flexibility are highly recommended, which means players like 93 rating james or 90 rating curry are the key part of the team.
how to play head to head game well
if you want to get the five players with 92 rating and nba live cover star russell westbrook with 95 rating, you will need to play head to head well. it's not so hard to get the 92 rated players, and what you need to do is to win 250 games in five squads. however, if you want to get the 95 rated russell westbrook, you will need to reach at least the superstar ⅱ level, which means you have to have more than 2 million fans.
three methods to play head to head
1. follow the rules and play fair
when the opponent players attack, you control your player to walk towards the opponent before fast pressing twice the defensive key in an attempt to steal. if you fail, just try a few more times. when you attack, don't shoot with the opponent defense. if you like to shoot three-coiners, you should choose some players with good three-coiners ability and a decent height. if you like to break to score, you can quickly press twice the accelerator key when you attack, so that your player will perform some dribbling moves where three-coiner is recommended.
2. take advantage of the game's bug
first of all, you should know that in nba live mobile every time a score is made the data will be saved. when the opponent shoots, you just disconnect the network. in this case, if the opponent scores, the data will not be saved because of network disconnection, and there will be a prompt. then you connect the network and enter the game, you will find that the opponents will continue the attack. you can use this method in games and get a lot of fans.
3. play head to head with your friend
if you find your friend on the head to head map, you can negotiate with him and play with each other. there are four sections in a game and you two can win two sections respectively. the one who wins the last section should keep the score difference in less than 5. this method allows you to play more games effectively and get fans quickly.
nba live mobile ios and android is the same platform. if you need to buy cheap nba live coins, you can choose buynba2kmt.com buy nba live mobile coins, and use coupon code "2k17" for 5%. enjoy the game.
NBA 2K24 News Guides

NBA 2K23 News Guides

NBA 2K22 News Guides

NBA 2K21 News Guides
CONTACT US
TEL (USA) : +1-315-889-1198
TEL (UK) : +44-020-32905838
MSN: [email protected]
QQ: 1498133786