nba 2k19 news - price and release contents of anniversary/ standard edition
Date: 9/15/2018 3:31:28 PM
nba 2k is a basketball simulation game published by 2k sports, on september 7, 2018, nba 2k19 has been released for microsoft windows, nintendo switch, PS 4, xbox one, ios, and android. and now nba 2k19 20th anniversary edition and standard edition have formally launched.

the 20th anniversary edition of nba 2k19, developed by visual concepts, was launched in both digital and physical versions on xbox one, ps4, and switch, with a digital edition released on pc platforms worldwide on september 7, 2008. the standard edition of nba2k19 was first launched on september 11, 2018, on the xbox one, ps4, switch and pc platforms. the price of anniversary edition on the 2k store is 99.99 dollars, 685rmb, and the standard edition is priced at $59.99, 411rmb. prices on other platforms may be cheaper but the effect may also differ. the concrete differences between these two editions are as follows:
nba 2k19 20th anniversary edition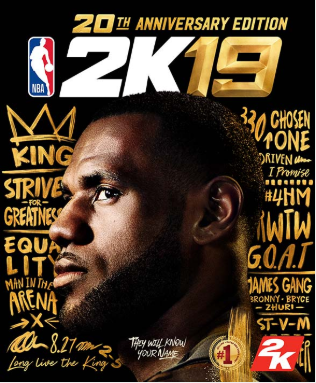 nba 2k celebrates 20 years of redefining what sports gaming can be and brings gaming one step closer to real-life basketball excitement and culture, released the 20th anniversary edition, this edition including lots of digital contents:
- 100,000 virtual currency
- 50,000 myteam points
- 20 myteam league packs (delivered one a week). build your perfect fantasy team featuring a guaranteed sapphire lebron card and more!
- 10 myteam heat check packs (delivered one a week beginning at the start of the nba season)
- 5 lebron-themed murals for mycourt
- lebron mycourt design
- king's collection - nike lebron apparel & footwear (20 pairs at launch, and 5 additional pairs post-launch)
nba 2k19 standard edition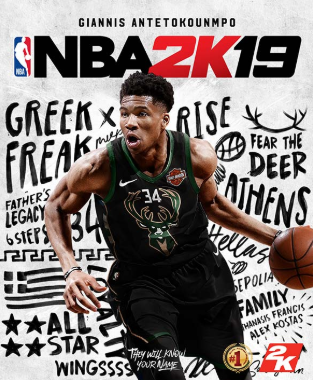 the items of standard edition are much fewer than anniversary edition, only including:
- 5,000 virtual currency
- 10 myteam league packs (delivered one a week)
- sapphire giannis antetokounmpo myteam card
the above is the release contents of the nba 2k19 20th anniversary edition and standard edition, have you known about it now? the cover of the 20th anniversary edition shows akron's most beloved child's journey through some vivid keywords picked by lebron james himself. it may be memorable to the james' fans. which edition should buy is according to your personal preference. you can purchase them from the official website: nba.2k.com or PS.com. more news about nba 2k19 will be updated continually, please pay attention to buynba2kmt.com.
NBA 2K23 News Guides

NBA 2K22 News Guides

NBA 2K21 News Guides
CONTACT US
TEL (USA) : +1-315-889-1198
TEL (UK) : +44-020-32905838
MSN: [email protected]
QQ: 1498133786