Home
>>
News
>>
Best Nba 2K Series Builds Nba 2K15 Nba 2K16 Nba 2K17 Nba 2K18 Nba 2K19 Nba 2K20 Nba 2K21 Build

Best NBA 2K Series Builds - NBA 2K15, NBA 2K16, NBA 2K17, NBA 2K18, NBA 2K19, NBA 2K20, NBA 2K21 Build
Date: 12/16/2020 4:35:40 PM
There are various different overpowered builds in each 2k series, so today at buynba2kmt.com we gather Top NBA 2K builds Guide of all time lists, from NBA 2K15, 2K16, 2K17, 2K18, 2K19, 2K20 all the way to 2k21 and that completely breaks the game. Let's see what are the best NBA 2K builds in history that you prefer?
READ MORE:
NBA 2K21 Next-Gen Best Center Builds - Top 3 Overpowered Center Build In NBA 2K21
NBA 2K21 Best Power Forward Build - Demigod Build With 101 Badges To Break NBA 2K21
NBA 2K21 Biggest Updates - Updates For New Every Player Likeness, My City And More
TOP Best NBA 2K Series Builds Guide - Overpowered NBA 2K15, NBA 2K16, NBA 2K17, NBA 2K18, NBA 2K19, NBA 2K20, NBA 2K21 Build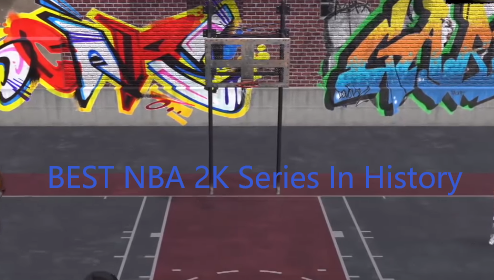 #1 NBA 2K17 6'10 Point Forward Build
Starting off with the best 6'1o point forward NBA 2k17 build, one of the most dominant and builds in 2k17 probably would have been higher on the list but this build was limited in what game modes it could play. Actually, the only court you saw this build on was the twos and this build was insane on the twos. You've got a player the size of a center that can speed boost and dribble like a god, shoot consistently. On top of it, a lot of people were doing the animation glitch back in 2k17, so this build was dunking like a slasher. This build combined with the playmaking grand badge of NBA 2k17.
#2 NBA 2K18 6'10 Point Forward Build
Best 2k18 6'10 point forwards demigod build was able to play in all game modes, for the people that got it to 99 overall. This build was insane especially with the game mechanics of NBA 2k18. The blow-by animations to get speed boosting and the snatch back animations to create space to shoot. Besides this build was a king at both, completely hard to guard with the ability to speed boost, dunk shoot. Once you got that plus one to all your badge tiers, this build was absolutely unstoppable.
#3 NBA 2K19 Stretch Big Build
Sticking with one of the best NBA 2K19 Shooting Build that is stretch big, able to just pull up over people consistently and barely get contested. Meaning every possession they were getting a three at best defenders, we're getting a light contest a lightly contested shot which in 2k19 really didn't mean much for a stretch big. Especially with the fact that all you needed to make was three jump shots and you would have takeover as a stretch big. If you were a 6'11 stretch big, you could dribble pretty well. NBA 2k19 stretch big is one of the best builds in 2k history no matter what game mode you were playing 5v5, 2v2, 3v3.
#4 NBA 2K20 Two Way Slash Playmaker/Play Making Glass Cleaner
This build can speed boosting, pure lock slasher that could shoot consistently. They are everywhere in twos, threes, pro-am, did not matter people were running the yellow and red pie chart builds because they were unbelievable. You could be six foot eight to get all contact dunks, speed boosting, and consistent shooting. Or if you wanted to have 99 speed, 99 acceleration you could be six foot five you only had to sacrifice three inches to have 99 speed. This build dominated NBA 2k20 anybody, furthermore, this build was on every single court because of great defense, great rebounding and hall of fame defensive badges.
#5 NBA 2K19 6'10 Lockdown Build
This is a pure lockdown in games, the best defensive build in the NBA 2K19 every mode with 6'10 and max wingspan that can guard the other team's point guard or guard the other team center. Above all, which makes the build completely overpowered was the fact that offensively it was still really good, it could dunk almost as well as a slasher, the shooting ability, shooting fade away, three-pointers get the steel on the point guard step it back to half court pull up and green it.
#6 NBA 2K16 6'7 PGS/ 2K21 Next Gen 6'7 PF Demigods Build
Best 2k16 6'7 outside point guards build and the 2k21 next-gen 6'7 power forward demigods are different but they are very similar. 6'7 demigod builds that could do it all, on NBA 2k21 next-gen the way the gameplay is this build gets an insane amount of contact dunks. In 2k16 you aren't getting as many contact dunks. But overall, the 6'7 solid guard build that can handle the ball, shoot the three and can basically do everything. Contact dunks in NBA 2K21 next-gen are much more frequent, so you get a lot more bodies on next-gen than you did in 2k16.
#7 NBA 2K18 Stretch Big Build
This game-breaking NBA 2k18 stretch big build is being able to dribble on a seven-foot three. With the off-ball dexing glitch people on the stage on the threes were running this build at the center, decks and back and forth off-ball getting open threes. They were contested in 2k18 it didn't matter, you could green heavily contested shots all the time with these stretch bigs.
#8 NBA 2K19 Post Scorer Build
One of the best builds in 2k history is post scores from NBA 2k19. Start off with post takeover, it was the most broken takeover in 2k19, it could throw your opponents all over the court once you got that takeover. You could iso in euro step with these post scores they could shoot consistently. The takeover animations are so overpowered that can make 5 foot 7 post scorer able to body centers.
That's the NBA 2K series best builds on the lists, hope this guide also can help you in NBA 2K21 build. You can always trust buynba2k21mt.com to buy cheap NBA 2K21 MT.
NBA 2K23 News Guides

NBA 2K22 News Guides

NBA 2K21 News Guides
CONTACT US
TEL (USA) : +1-315-889-1198
TEL (UK) : +44-020-32905838
MSN: [email protected]
QQ: 1498133786