Home
>>
News
>>
Nba 2K21 Season 9 Out Of This World Guide New Cards Rewards Locker Codes Tips In 2K21 Myteam

NBA 2K21 Season 9: Out Of This World Guide - New Cards, Rewards, Locker Codes & Tips In 2K21 MyTEAM
Date: 7/13/2021 2:28:39 PM
With the end of Season 8, let's embrace the final season in MyTEAM, NBA 2K21 Season 9: Out of this Word! What else can you look forward to the best season of NBA 2K21? The result will be made known to the public. Here is the NBA 2K21 Season 9 guide, we will go over new dominations, G.O.A.T cards, Space Jams, Out of this Word Packs, locker codes, as well as how tips and tricks to prepare for season 9 update.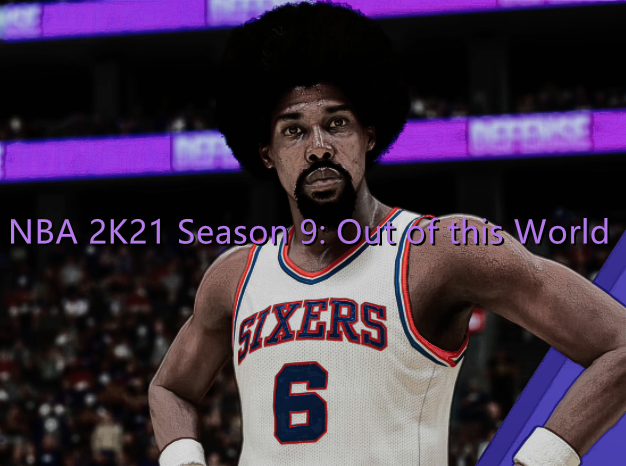 READ MORE:

Nba 2K22 Current Gen Next Gen Best Build - Best Build & Build System In Nba 2K22
Nba 2K21 Top 100 Best Cards - Top 100 Most Overpowered Cards In Nba 2K21 Myteam
Nba 2K21 Next Gen Best Automatic Jumpshot Top 5 Highest Green Window Jumpshots In 2K21
NBA 2K21 Season 9 Release Date
NBA 2K21 Season 9 update will be available for 3 weeks, starts from July 16 ends on August 5.
NBA 2K21 Season 9: Out Of This World Guide - New Cards, Rewards, Locker Codes & Tips In 2K21 MyTEAM
With NBA 2K21 MyTEAM Season 9 approaching us rapidly, are you excited? Actually, 2K provides us an opportunity to hold various Invincible cards in the final season. As soon as Season 9 arrives in NBA 2K21 MyTEAM, Limited, Unlimited, Triple Threat Offline, Triple Threat Online and all the top rewards will get the Invincible treatment. From day 1, you can get 150, 000 XP and Invincible Isaiah Thomas (Level 1 reward) by simply log in. After you grind all the way to Level 40, the final reward is Invincible Dr.J, Julius Erving. You can't be surprised, due to the reason he is the cover of the NBA 2K21 MyTEAM Season 9 courtside report. What's really intriguing about the season, there are two LeBron James we can get!

NBA 2K21 Season 9 New G. O. A. T Cards
G.O.A.T cards are back to NBA 2K21, in a total of 5 cards that include LeBron James, Michael Jordan, and more. Each card features a guaranteed 99 in every stat and carries 73 Hall of Fame badges, althought it should cost you an amount of VC and NBA 2K21 MT.
NBA 2K21 Season 9 Packs
Out Of This World Packs
Out of this World packs contains silver screen favorites and 4 special versions of Dark Matter Space Jam card that features with new Space Jam Movie artwork.
Space Jam card:
Damian Lillard
Klay Thompson
Anthony Davis
LeBron James
Out Of This World Deluxe Packs
Defeat Triple Threat Challenge with LeBron James on the team, you will be able to earn an Out of this World Deluxe Pack which contains a guaranteed Galaxy Opal or Dark Matter Card.
NBA 2K21 Season 9 Locker Codes
Redeem these locker codes for season 9 NBA 2K21, to unlock overpowered free rewards!
EVO-LeBRON-JAMES (Sapphire LeBron Card)
MAMBA-FOREVER-2K21 (Amethyst Kobe Bryant)
NBA 2K21 Season 9 Dark Matter Invincible Reward Cards:
Limited: Toni Kukoc
Unlimited: Ray Allen
Ascension: Dennis Rodman
Triple Threat Online: Grant Hill
Triple Threat Vault: Jerry West
Triple Threat 2,000 Wins: Russell Westbrook
Reward Market: Hakeem Olajuwon
NBA 2K21 Season 9 Domination
Playing domination in the final tiles, by using Flash cards, Glitched cards, Out of Position cards, Mystery cards, Throwback Moments, Season Rewards, Spotlight Sim and more cards of this year, to take on 33 teams! Earning 33 stars to get Dark Matter Allen Iverson and 66 stars to get Dark Matter Paul Pierce. Once you complete all, earning 99 stars to get Half-Man Half-Amazing reward card: Dark Matter Invincible Vince Carter.
NBA 2K21 Season 9 Signature Challenge
Redeem MAMBA-FOREVER-2K21 locker code for a guaranteed Kobe card, to Compete in Kobe's final game. Match his unparalleled 60-point goodbye, you will end up getting a guaranteed Kobe VI shoe and a Hall of Fame Badge after completing this Signature challenge of season 9.
NBA 2K21 Season 9 Tips & Tricks
All you need for preparing NBA 2K21 MyTEAM season 9, is to make NBA 2K21 MT as many as possible and get as many free rewards as possible. How to make 2K21 MT fast? Play Triple threat online, use either low overall cards, or use the card that you can score with consistently. This way you don't have to cost much MT to play triple threat challenges. Other than that, you'd better run 3 players with unlimited contracts, so that you are not going to lose a single MT. Another way to make MT is to clear out your unopened packs. Sell shoes in exchange for MT or put them in the auction house. Moreover, if you are not going for Jason Tatum, there's no point to keep the Jerseys. The same as basketballs, coaches and more.

We are one step away from the launch of NBA 2K21 MyTEAM season 9 update. With all the new cards and rewards, it's a cool way to end off this season. Though 2021 is a rough year for 2K21, since players were constantly complaining about the game. But a lot of players are not giving up, and they are making improvements. Let's hope for the best for the upcoming Season 9: Out of this World and 2K22 as well!
NBA 2K23 News Guides

NBA 2K22 News Guides

NBA 2K21 News Guides
CONTACT US
TEL (USA) : +1-315-889-1198
TEL (UK) : +44-020-32905838
MSN: [email protected]
QQ: 1498133786