NBA 2K21 My Team Packs-Out of Position 4 Newest Invincible, Packs, Locker Codes
Date: 7/14/2021 6:05:45 PM
NBA 2K21 My Team releases new Invincible, updated Packs, updated Locker Codes also help players earn more tokens and VC, players can buy NBA 2K21 MT , My Team packs and boxes or buy their favorites at the auction house.
MyTeam Packs: OOP 4 New Invincible
PLUS 3 new Invincible including Wilt Chamberlain, Yao Ming & PG/SG Paul George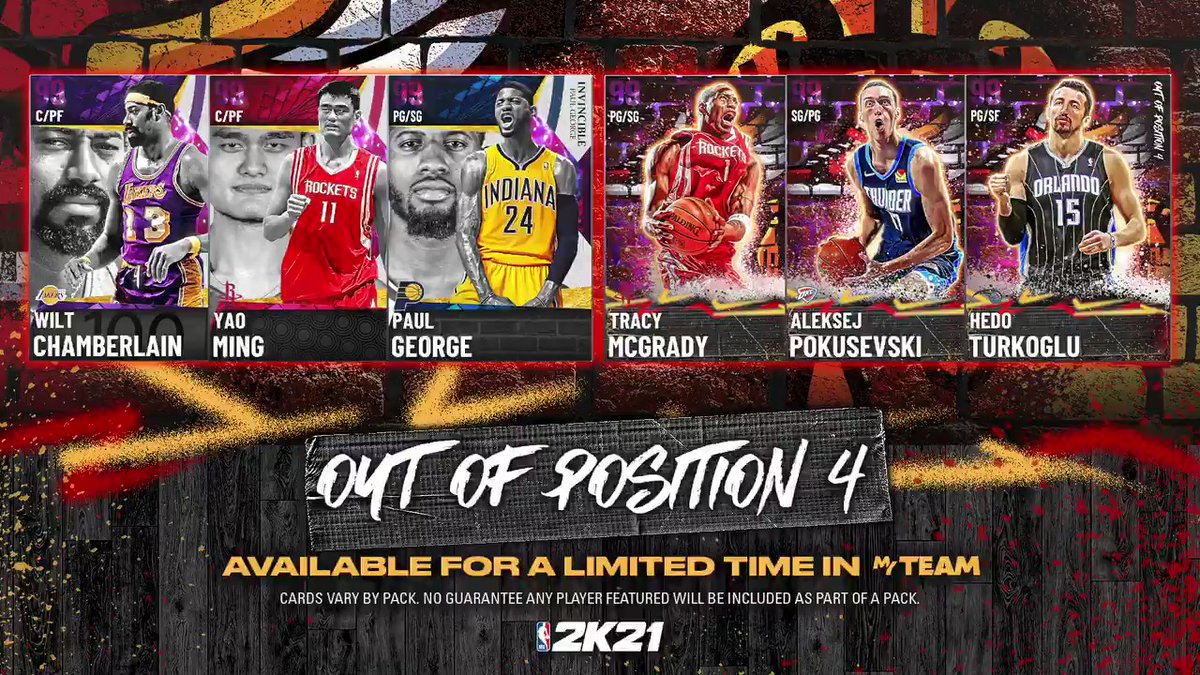 New DM cards:
l PG/SG DM T-Mac
l PG/SG DM Rudy Gay
l PG/SF DM Hedo
l SG/PG DM Pokusevski
With T-Mac's new program, players can earn 97 athleticism, 96 organization, 95 inside scoring, and 88 rebounding. He also has 54 Hall of Fame badges, which gives him an extra edge in all aspects of the game. His teammate Yao Ming also has a sweet card of invincibility.
Yao Ming has 99 caps, defensive consistency, inside and outside shooting, and rebounding, and his lower ratings come in the form of an organized offense such as ball handling (97) or speed/vertical (97).
Wilt Chamberlain also has a new card in these combinations, but he features at the power forward and center positions, so nothing too crazy. However, it is an unbeatable card with an overall rating of 99. The unbeatable card is just that, as Wilt scores 99 points in every key aspect of his game. As such, he would be an ideal center for many players to add to their MyTeam lineups.
Newest My Team OOP 4 Packs
Out of Position 4 Packs are now live for you to purchase in MyTeam's Combo Pack Marketplace, but you will have time to collect some VCs from the MyCareer mode as they will be available for a full week. You can purchase one pack individually for 11,250 VC, 10 packs for 101,250 VC, or 20 packs for 202,000 VC.
Each pack contains one guaranteed player and four other random items such as contracts, shoes, coaches, etc. for a chance to win an OOP 4 or an unbeaten player.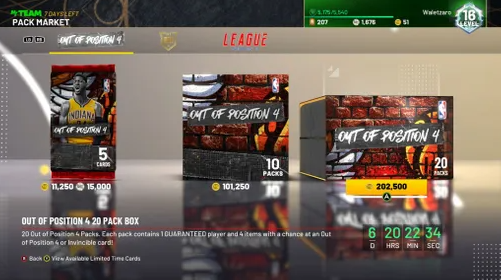 Here we show you the new exclusive players available in the packs, including 3 new invincible items.
l 99 OVR Invincible Yao Ming - Houston Rockets
l 99 OVR Invincible Paul George - Indiana Pacers
l 99 OVR Invincible Wil Chamberlain - Los Angeles Lakers
l 99 OVR DM Tracy McGrady - Houston Rockets
l 99 OVR DM Rudy Gay - Memphis Grizzlies
l 99 OVR DM Hedo Torkoglu - Orlando Magic
l 99 OVR DM Aleksej Pokusevski - Oklahoma City Thunder
l 98 OVR DM Darius Miles - Cleveland Cavaliers
l 98 OVR DM Wilson Chandler - New York Knicks
l 98 OVR DM Jalen Rose - Chicago Bulls
l 98 OVR DM Reggie Theus - Sacramento Kings
MyTeam Locker Room Codes
NBA 2K is also giving us a special locker code for this weekend for a chance to earn tokens, VCs, and even a poorly placed 4-pack in the game.
Upon entering each code, you will receive a drop ball minigame and have a chance to win different prizes.
The locker code is OUT-OF-POSITION-4-PAUL-GEORGE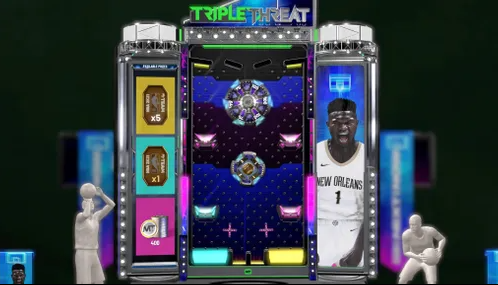 NBA 2K24 News Guides

NBA 2K23 News Guides

NBA 2K22 News Guides

NBA 2K21 News Guides
CONTACT US
TEL (USA) : +1-315-889-1198
TEL (UK) : +44-020-32905838
MSN: [email protected]
QQ: 1498133786