NBA 2K21 Best Dark Matter Cards - Top 10 Dark Matter Cards in 2K21 MyTEAM
Date: 8/5/2021 5:03:45 PM
Want to find the best value or budget Dark Matter cards in NBA 2K21 MyTEAM? If you have not used many DM cards in the matches, it's hard to select the best one. In this article, we want to introduce 10 NBA 2K21 best Dark Matter cards you can buy or get through different methods, the ranking is not definite, but these players are actually worth having.
Related Read: Fastest Way to Get 99 Overall in NBA 2K21
NBA 2K21 Best Dark Matter Cards - Top 10 NBA 2K21 MyTEAM Dark Matter Cards
Dark Matter is a type of top-tier card in NBA 2K21, completely resetting all rankings below it, unlike Diamonds, Pink Diamonds and Opal Galaxy, DM cards have an overall of 99. How to get Dark Matter cards in NBA 2K21? 2K Sports releases DM cards in different ways, such as Out of Position, Spotlight Sim, etc., so you need to open the packs, complete the challenges, purchase with 2K MT coins or obtain the specific card through other ways.
TOP 1 - Andrei Kirilenko - SG/PG - 99
Dark Matter Andrei Kirilenko is one of the best point guard cards on NBA 2K21 current-gen, he is perfect in almost every aspect, Jump Shot 98, 99 ratings in most defense stats, such as 99 Perimeter Defense, 99 Lateral Quickness, 99 Steal, 99 Block, 99 Defensive Consistency, etc., he also has 20 Hall of Fame Defensive badges. Andrei Kirilenko is absolutely amazing in the game.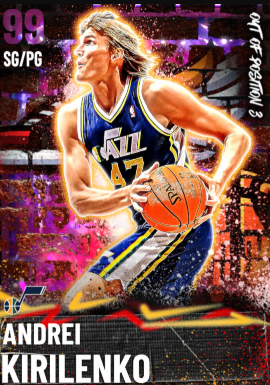 TOP 2 - Tracy Mcgrady (Invincible) - SG/SF - 99
One of the best shooting guards on NBA 2K21 current-gen, Tracy Mcgrady has the Trey Burke base, very quick, he is 6'8", the defense is great and always just hit absolutely different, a great jumper in the game.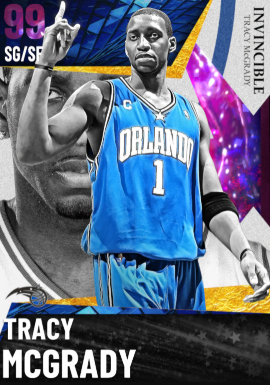 TOP 3 - Lebron James ('12 Team USA) - SF/SG - 99
There are several versions of 99 overall Lebron James, here we focus on is Lebron James in Pantheon Team USA, play Lebron James in shooting guard or small forward on current-gen, you'll be able to use an elite LeBron with the Exum base on him at the SG position.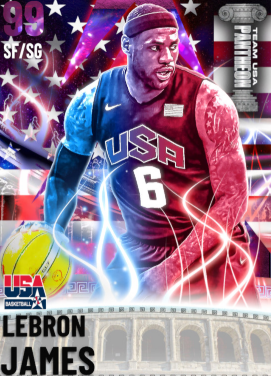 TOP 4 - Cade Cunningham - PG/SG - 99
The legend Cade Cunningham went number one overall to the Detroit Pistons who actually had a pretty good draft. He is 6'8", he is the rare PG where he can Curry Slide on current-gen. If that's a big part of your game, he's the best PG in the game for you. He may be slightly better than Andrei Kirilenko with his base 98 just because most stats are a little bit better except for defense, but his defense is also crazy, this card is absolutely insane.
TOP 5 - Josh Smith - SF/SG - 99
DM Josh Smith is a little bit better than Kuminga because he can play the shooting guard but both of them have insane defense, 98 in all defense attributes of Smith, he also has John Wall lower base.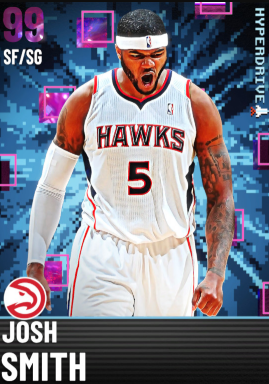 TOP 6 - Jonathan Kuminga - PF/SF - 99
DM Jonathan Kuminga gives you everything the best small forwards do, his jumpshot is one of the easiest to do, at 6'8" with a 7'3" wingspan, John wall base, Kawhi's defensive stance, high shooting rate. He can play elite defense and is a complete scorer, if you want to buy an SF under 30K NBA 2K21 MT, Kuminga is a good option.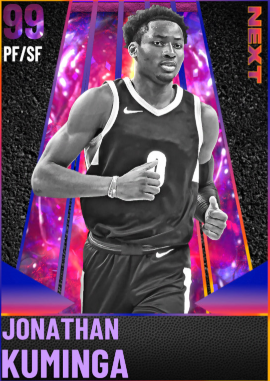 TOP 7 - Ben Simmons - PG/PF - 99
DM Ben Simmons is one of the best releases in the game, in the defense that he brings is just out of this world plus he just moves differently when you get those speed bursts, this card is crazy and worth being listed on the top 10 dark matter cards in NBA 2K21.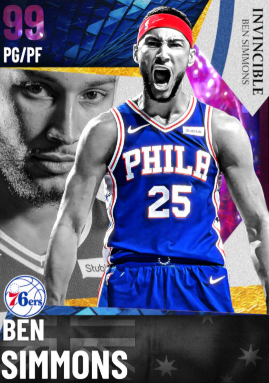 TOP 8 - James Wiseman - C/PF - 99
Dark Matter James Wiseman is a great center option, you can get this card as a reward of Gauntlet Spotlight Sim. At 7'1" with a 7'6" wingspan, Stephen Curry base. This card is amazing and a staple on almost everybody's team.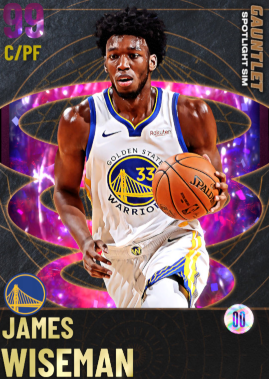 TOP 9 - Hedo Turkoglu - PG/SF - 99
In terms of potential, you should not miss Dark Matter Hedo Turkoglu, even though it's difficult to get the most out of this card. The Reddit use madmaxp0618 said, "If you don't know how to dribble like that and 3pt hunt, there are much better options for all-around point guards, but if you got stick skills like that, this card is immaculate".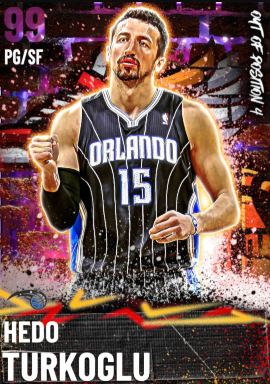 TOP 10 Giannis Antetokounmpo (Out of Position 2) - PG/SG - 99
Dark Matter Giannis Antetokounmpo should also be on the top 5 point guards list in 2K21 MyTEAM, great animations, great player model, a good catch and shoot release, all the things you'd want out of your SG if you're ball-dominant with your PG.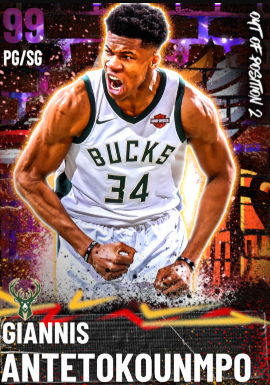 NBA 2K24 News Guides

NBA 2K23 News Guides

NBA 2K22 News Guides

NBA 2K21 News Guides
CONTACT US
TEL (USA) : +1-315-889-1198
TEL (UK) : +44-020-32905838
MSN: [email protected]
QQ: 1498133786