NBA 2K21 Best Cheap Invincible Cards - Top 5 Invincibles You Can Buy In NBA 2K21
Date: 8/7/2021 5:38:08 PM
Recently, we find these five Invincible Cards in NBA 2K21 are all under 50k or one of them may or may not be 50K, but they're all reasonably priced. two of them are reasonably priced and three of them are incredibly cheap. these players are quality. and what separates these players from some other players is that there are no tactical downgrade versions of the cards. players like Larry bird do not have another auctionable dark matter or an auctionable opal that is close to these five players. Some auctionable opals, but their optional locals aren't even the same stratosphere. are you curious about who they are? let's get on to it!
No.1 Manu Ginobili - SG/PG - 99 - 10K MT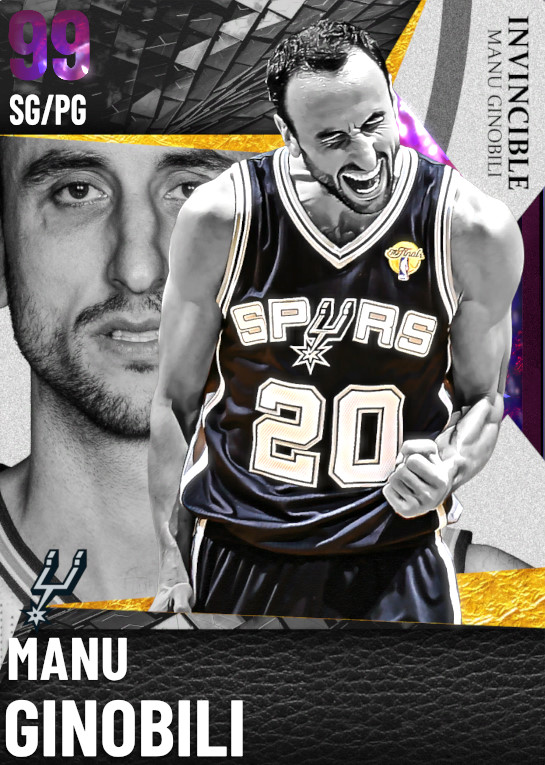 The first player is one that we're shocked that he was one of the players that went super cheap. this is arguably outside of Ben Simmons, the best point guard in the invincible tier. you could argue that outside the sims he's the best. Manu Ginobili right now is under 10k. what you're getting is a spectacular card, 10k is still so cheap for what he is. if you've ever seen Manu Ginobili, grab him. he's a point guard, the hot zone's everywhere. he is quite a bit better than the galaxy opal. if it's cheap, go for the upgrade. a lot of like pro on point guards still to this day occasionally use that Manu Ginobili. as long as you don't give him that awful jump shot 18, he'll be your best player. this is one of those cards that has gone super underrated.
No.2 Scottie Pippen - SF/SG - 99 - 13K MT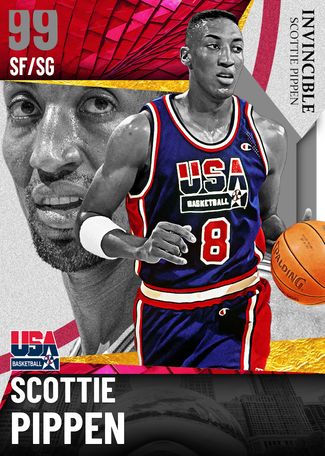 The next one is more surprising, this is a card that a lot of people don't particularly like, but at his price, Scottie is not bad. if you are a fan of Scottie Pippen, you'll be paying 13k for him with elite defensive animations and not a great release, but the gap between this Scottie and the opal Scottie Pippen is night and day between these two types of cards. it's not good to release but not unusably bad and he's a pretty decent shooter. was he a terrible card when he was like 100k? yes. are there better cards for 15k? of course, but a lot of people want to use invincible cards and a lot of people want to use big names. Scottie Pippen is both, but do not shoot with him off the dribble ever, he gets the most awkward weird load of animation. but if he's standing in the corner catch and shoot for bang, that's greenable. if he's spotting up on catch green wide open, that's doable. he'll be a great defender and dunker. Scottie Pippen is a solid player. you can just buy him with no question asked.
No.3 Jimmy Butler - SF/SG - 99 - 8~10K
Jimmy went down as far as 8k at one stage. which is the most shocking of the cheap cards. he's gone back up again, he went below 10k. and even if you're looking at 15k for jimmy, he's 100% worth that. the only reason at this stage of the game to use the jimmy butler is if the gamer was a jimmy butler fan. the dark matter Jimmy card is 16K MT, but that is just an upgraded version of a not bad card. if you're on the current gem, by the way, you could put Klay Thompson on this list, he just sucks on next-gen. he gets loaded up in every jumper. anyway, Jimmy Butler plays good defense, base 22 every half fight you need. shoots it well, jimmy is a really good card in general.
No.4 John Havlicek - SG/PG - 99 - 30K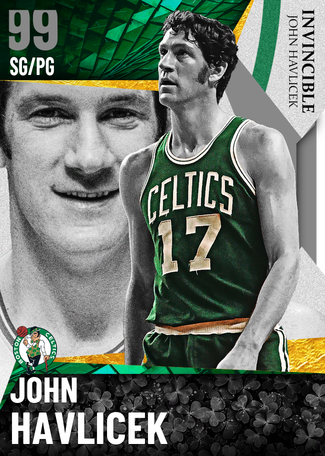 After Jimmy Butler, we got one of the weird ones. John is 30k, he's got 99 three pointer, 97 driving dunk, base 98, 99 block, 99 steal. there's a reason why all the ProAm point guards are still using this player on current gen, he is absolutely incredible. for 30K MT, if you are a three hunter, you are getting easily a top two point guard, only behind Cade Cunningham on current gen. he's also arguably a top 10 point guard overall. John Havlicek is a great player especially for his price.
No.5 Chris Bosh - PF/C - 99 - 55K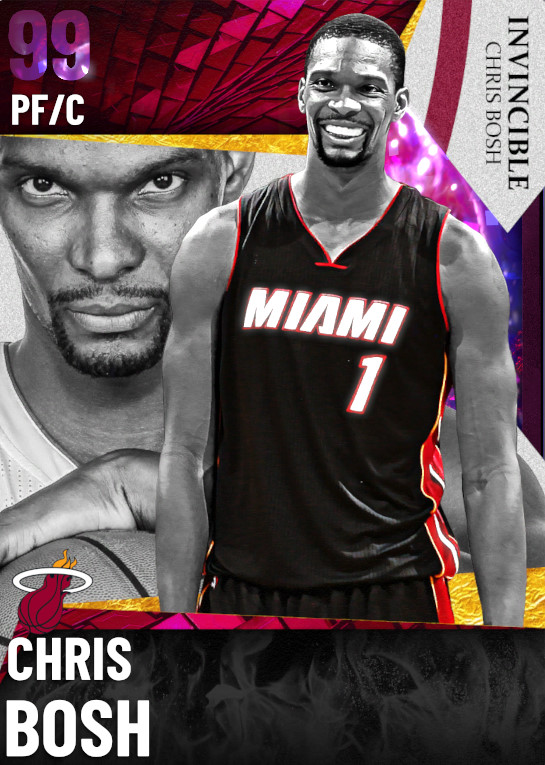 the last player on this list is a big man - Chris Bosh. he's so much better than the other dark matter, it's not debatable. with your dribble style and his ability to side to side and curry slide, he is huge. but he's a little bit expensive. in this list we don't want to only including guards, we want to at least put a big man in there if you want to use an invincible big the other invincible bigs are all ludicrously overpriced. he's better than Kevin Garnett and he's way cheaper than him for 55k, you'll be still saving about 15 20k on Kevin Garnett. he's also so much better than Duncan. please do not buy duncan, because he's invincible. there aren't any real good "cheap invincible big man". at this stage of the game, most people probably have five hundred K to spend on the team.
NBA 2K23 News Guides

NBA 2K22 News Guides

NBA 2K21 News Guides
CONTACT US
TEL (USA) : +1-315-889-1198
TEL (UK) : +44-020-32905838
MSN: [email protected]
QQ: 1498133786