NBA 2K24: Release Date, Cover Kobe, Preorder, Crossplay & Locker Codes
Date: 7/7/2023 10:06:01 AM
NBA 2K24 news is official and they're revealing a lot of stuff. We got the NBA 2K24 release dates, they ended up revealing some features that people have been asking for and they're finally adding to 2K also we know the cover athletes as well as some other stuff. If you need to buy your 2K24 then watch our NBA 2K24 guide in order to know everything about it.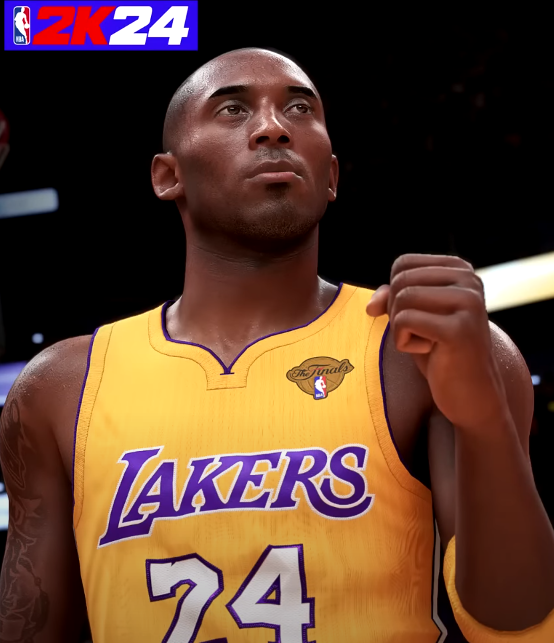 NBA 2K24: Release Date, Cover Kobe, Preorder, Crossplay & Locker Codes
The PlayStation 5, Xbox One, Xbox One X, Xbox One S, Windows PC, and Nintendo Switch will all get NBA 2K24. The first thing that we got to cover is Hall of Fame Kobe Bryant is officially the cover for 2K24. Also according to 2K, we do have the Black Mamba Edition, most likely this one's going to be the most expensive one that you can get for 2K24. Then we do also have the Kobe Bryant's Edition which less expensive than the Mamba one. But at the same time though, we still have Kobe on the cover.
NBA 2K24 Pre Order
2K did also say that the NBA 2K24 pre-orders are officially going to go live on Friday, July 7, 2023. So keep that in mind if you're getting that at GameStop, Target, or Walmart whatever the case is the pre-orders are officially launching tomorrow. The official release date for NBA 2K24 will be September 8. NBA 2K24's retail prices have not yet been disclosed. A rough estimate can be made, though, by comparing the costs of the three digital versions of NBA 2K23. Price points for NBA 2K23 range from $69.99/£69.99 for the base game to $99.99/£89.99 for the Michael Jordan Edition. Please keep in mind that these costs are for NBA 2K23 and may change for NBA 2K24.
NBA 2K24 Crossplay
There's an article talking about Kobe in general. As we celebrate 25 years of NBA 2K with Kobe being and they're developing the game and so on. 2K24 also looks ahead to the future to bring a leap in technology and they're introducing a crossplay. They're finally doing it, NBA 2K24 is a big W. They are introducing crossplay into 2K24. What that means is if you have PlayStation, you can play with Xbox people and if you got Xbox, you can play with PlayStation. It's not going to be where PS5 can play with PS4, instead, it's crossplay so you get to play PlayStation and Xbox. Same generation consoles obviously it's not going to be where you can play you know PS5 people and then you're on the Xbox 360. That just means that we're going to be able to get more games in 2K whether you're playing park or whether you're playing MyTEAM.
NBA 2K24 Locker Codes
If you remember, they ended up releasing a free Invincible Devin Booker locker code to celebrate the cover since Booker was the cover athlete for 2K21. So probably 2K will be releasing maybe a locker code for Kobe, maybe some locker codes to celebrate getting NBA 2K24, they want to advertise that 2K24 is coming again on September 8. So we wouldn't be surprised if we do end see maybe a Kobe locker code maybe just another locker code to celebrate 2K24. Obviously, you know with 2K releasing end games, therefore we're going to be getting most likely probably an end game Kobe Bryant.
Right now the community is very divided, you got new gen, you got old gen, you got PlayStation 5, you got Xbox series s, Xbox series X or the older PlayStation. With crossplay, they're going to be bringing a little bit more balance obviously. They're still going to be old gen and new gen by the looks of it, but 2K is adding crossplay, park, and MyTEAM. Stay tuned on Buynba2kmt.com, we will keep updating the NBA 2K24 guide and tutorial. If you need NBA 2K24 MT once 2K24 launches, Buynba2kmt.com is going to be a safe choice!
NBA 2K24 News Guides

NBA 2K23 News Guides

NBA 2K22 News Guides

NBA 2K21 News Guides
CONTACT US
TEL (USA) : +1-315-889-1198
TEL (UK) : +44-020-32905838
MSN: [email protected]
QQ: 1498133786