NBA 2K23 Season 9 Rewards: New End Game Cards, Packs & Locker Codes In MyTEAM
Date: 8/7/2023 10:56:44 AM
The new season 9 will be the final season of NBA 2K23, which means that 2K will be updating Unlimited, Clutch Time Online, Triple Threat Online, Limited, etc. In this NBA 2K23 season 9 rewards guide, we will predict what cards and players we can get in MyTEAM!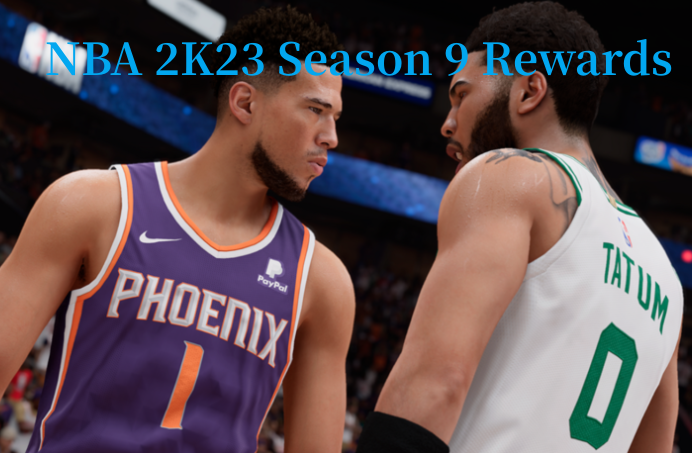 NBA 2K23 Season 9 Rewards: New End Game Cards, Packs & Locker Codes In MyTEAM
NBA 2K23 season 9 will be officially coming out on August 11, so that's going to be at 8 A.M pacific time which is also 11 A.M eastern time, and then 10 a.m. central time. 2K gave us season 8 super packs that contain over 30 End Games and more than 25 Invincibles. They ended up doing it, so that means that they could do anything for NBA 2K23 season 9 update. Now, let's dive into every 2K23 MyTEAM season 9 reward.
NBA 2K23 Season 9 Level 40 Rewards

For level 40 rewards in 2K23 season 9 MyTEAM, we are getting a guaranteed Endgame option pack. The Endgame players we're getting are Kareem, LeBron James, Michael Jordan, Magic Johnson and Tim Duncan. When it comes to this pack, obviously you do have to get to level 40 in season 9 and you have an option between all these players. The best thing you can do is either go with LeBron James or Kareem. So that's going to be a guaranteed free Endgame option pack that you do end up getting for getting to level 40.
NBA 2K23 Season 9 Challenge Rewards
There is the new 2K24 MyTEAM Challenge that is it's going to be under the skill one. All you need to do is a 24-point Triple Threat game which is super easy, then you'll be able to win rewards for 2 Hall of Fame badges, 24 tokens, a Kobe Bryant Shoe Colorway, and Diamond Shoe Boosts for your NBA 2K23 MyTEAM and a reward (unknown) for your 2K24 MyTEAM. Available until 8/18/23.
NBA 2K23 Season 9 Endgame Packs
We're going to be getting another guaranteed Endgame option pack in 2K23 MyTEAM season 9. That one's going to be available in Limited and so we're assuming with that saying 5 card cards, it's going to include the Kareem, LeBron, Michael Jordan, Magic, and Tim Duncan.
NBA 2K23 Season 9 Endgame Rewards
2K did mention that we're also getting Endgame rewards across modes. It's going to be Clutch Time, Triple Threat, Challenges, Co-op, Unlimited, and the other game mode. They didn't really specify on the Draft, they just really just said earned Endgame rewards across game modes and so that could be any of the over 30 Endgames that we have right now.
NBA 2K23 Season 9 Token Market
One thing that 2K will be updating is going to be the token market. We really wouldn't be surprised if they do end up adding some of the players that we already have right now when it comes to 2K23 season 9 rewards. For example, we're hoping to see End Game Vince Carter for a thousand tokens. 2K is most likely going to add all the rewards and RNG players from season 7 and season 8 that we had such as Vince Carter, Moses Malone, and so on. For season 6, they had every player from Triple Threat offline, Unlimited, Clutch Time, and every single game mode, and all the reward players were available and they were a thousand tokens for a Dark Matter. So we wouldn't be surprised if 2K does end up doing that to the Token Markets.
NBA 2K23 Season 9 Locker Codes
We always get a final locker code every single year. We should be seeing maybe a guaranteed End Game locker code, a guarantee of the Invincible locker code. In 2K21 we had a guaranteed G.O.A.T slash Invincible pack, we also ended up getting a guaranteed Endgame cut Invincible pack for 2K22. Hopefully, we can get one final locker code.
NBA 2K24 News Guides

NBA 2K23 News Guides

NBA 2K22 News Guides

NBA 2K21 News Guides
CONTACT US
TEL (USA) : +1-315-889-1198
TEL (UK) : +44-020-32905838
MSN: [email protected]
QQ: 1498133786