nba 2k16 controls: pc default keyboard cannt customize
Date: 1/29/2016 2:55:26 PM
pc is not always the popular platform for nba 2k series. because many people cannt stand the keyboard control, it's hard to control on pc with the default keybord controls. what's more. it's currently not possible to change or remap the keys in nba 2k16.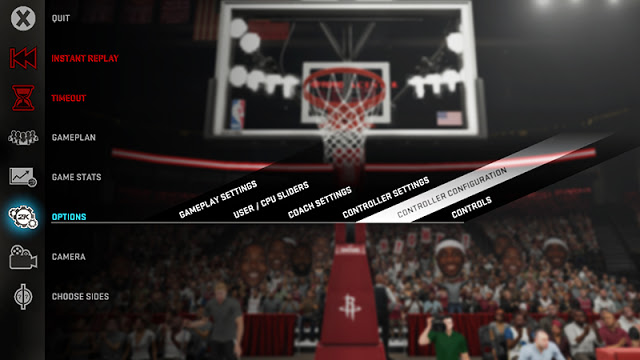 it's a really bad news for the players who play on pc. here is the feedback from 2k sports:
"the keyboard is a rather diverse tool to work with, and in this light i can totally understand the needs to make it as personalized as possible. unfortunately, customization is not an available feature as of right now. we keep gathering feedback to be able to forward to our development team so they can try to work a solution for this matter."
if you are used to play on pc, here is the default keyboard controls:
directional movement

w – move player up

a – move player left

s – move player down

d – move player right
offense

numpad 1 – bounce pass

numpad 2, 4, 6 & 8 – dribbling moves according to where you want to dribble

numpad 3 – alley oop

spacebar – chest pass

enter – sprint

left shift – backdown or post-up

numpad 5 – shoot

tab – call pick
note: you can also use numpad 2, 4, 6 and 8 for shoot if you pressed the key/s longer.


defense

spacebar – switch players

enter – sprint

numpad 3 – jump or block

numpad 5 – steal

numpad 2, 4, 6 & 8 – intense defense
game menu

arrow keys – menu navigation

spacebar – select

numpad 1 – go back

numpad 2 – continue

numpad 3 – apply changes

numpad 4 – load default

escape – exit
NBA 2K24 News Guides

NBA 2K23 News Guides

NBA 2K22 News Guides

NBA 2K21 News Guides
CONTACT US
TEL (USA) : +1-315-889-1198
TEL (UK) : +44-020-32905838
MSN: [email protected]
QQ: 1498133786