nba 2k16 ratings: curry will exceed james became top 1
Date: 9/21/2015 2:15:58 PM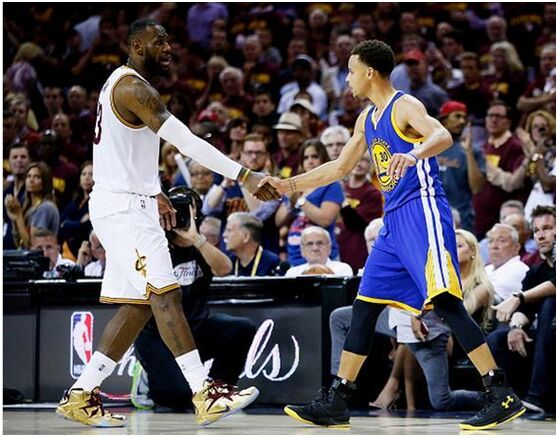 nba 2014-15 season, the regular season mvp, golden state warriors star stephen - curry in nba 2k16 game rating hopeful over the cleveland cavaliers lebron - james and become the highest.
in a very long time, james is considered the best player in the nba. in fact, since 2012, won his first nba championship, james rating in nba 2k series has always been in the highest.
nba 2k game so players will admit, if your team has lebron james, it will give you the advantage. in nba 2k15 inside, james's rating up to 98, followed by the 2013-14 regular season mvp kevin - durant (95). however, with the cavaliers in the nba finals last season, suffered a defeat, this situation may change.
according to the previously announced figure it out, james's rating fell to 94 from 98. according to nesn website reported that in nba 2k15, the stephen - curry rating beginning of the season from the end of the season rose to 95 89. if these values ​​can continue to be maintained in the new season, so curry score in nba 2k16 will be more than james.
more nba 2k16 news & buy cheap nba 2k16 mt coins, please choose buynba2kmt.com
NBA 2K23 News Guides

NBA 2K22 News Guides

NBA 2K21 News Guides
CONTACT US
TEL (USA) : +1-315-889-1198
TEL (UK) : +44-020-32905838
MSN: [email protected]
QQ: 1498133786