Home
>>
News
>>
Nba 2K21 Best Dribble Moves Nextgen Easy Dribbling Tutorial Animations For Beginners

NBA 2K21 Best Dribble Moves Next-Gen - Easy Dribbling Tutorial & Animations For Beginners
Date: 11/23/2020 2:45:21 PM
Dribbling has been a lot of changes since NBA 2K20 gameplay, before you want to go to the next level of 2K dribbling, you have to learn the most basic and simple dribble moves. Practice makes perfect, we bring you the best NBA 2K21 next gen dribble moves tutorial and animations for beginners at Buynba2kmt.com, practice more these overpowered dribbling 2k21 skills to beat regular opponents easily.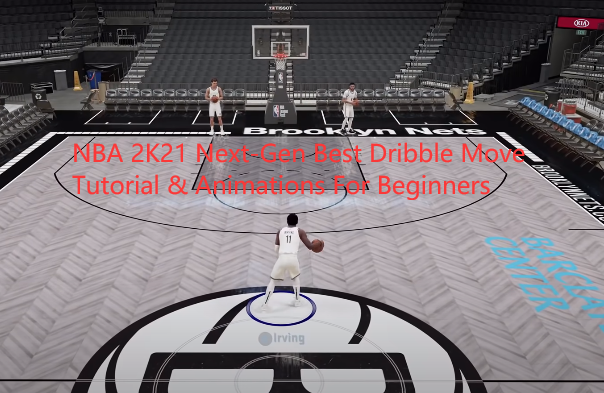 Read More:
NBA 2K21 Season 5 Guide - Which NBA 2K21 Season 5 Quantum Cards Are Worth Buying
NBA 2K21 Next Gen Worst Shooting Badges - Don't Waste Badges Points For Tier D Badges In 2K21 Next-Gen
NBA 2K21 Next Gen Best Shooting Badges - Tier One/Two/Three Shooting Badges Breakdown In NBA 2K21 Next Gen
NBA 2K21 Current Gen & Next Gen Best Jumpshot - Top 5 Best Jumpshot & Shooting Tips For Every Build On 2K21
100% NBA 2K21 Next-Gen Best Jumpshot - Top 5 Greenlight Jumpshots For All Builds On 2K21 Next Gen
NBA 2K21 Next-Gen Best Dribble Tutorial - Dribbling Tutorial for 2K21 Next Gen Beginners
The best way to practice your dribble ways is going to personal work out and invite anybody. The following dribble moves NBA 2K21are the easiest to learn for the new players. How to do the basic dribble moves like speed boost, curry spam and spin back, we collect all the best 2K21 NBA dribbling tips and details from Youtube and explain the NBA 2K21 easy dribbling hand controls for PS & Xbox. In order to help you score efficiently during 2K.
Basic Dribbling Tutorial Details NBA 2K21 Next-Gen
Peek A Boost (Misdirection)
This one of the best basic moves 2K21. There is two versions slow and quick version of Peek a Boost. Choose a fast move is the ultimate misdirection that's the most simple way to get open. Basically, just switch of directions, fake the opponents out, speed boost right. Also, it's one of the most efficient dribble moves in NBA 2K21. Anybody can be able to do it and you can do it in any playstyle. Press up on the right stick and speed boost to the side. As soon as you start to boost to the side, you are going to quickly tap L2 and R2 diagonal, then do the curry.
Curry Spam
Just like the last move, there are also an easy way and a hard way to do the curry spam. For beginners can choose a slow and easy 2k21 dribble move: the ball is in right hand, pressing diagonal up to the left side, pressing diagonal down on the right side. Do a curry and a hesitation, if the ball is in the right hand, you're going to flick diagonal right up, if the ball is on the left hand, you can do the same way. The new spam will be much complicated and harder, do the first curry the press R2 to move a little bit to the side, press L2 to go to the other side with curry, diagonal down R2 then L2 diagonal the other way. Just remember the key curry r2 to move a little, l2 curry back.
Spin Back
Simple way flick up run forward, spin the right stick, speed boosting and rotation R2 down, that should get you spin back.
Steez Boost
Invented by Youtuber STEEZO THE GOD. It's relatively simple but overpowered 2k dribble moves will help you break down the game. The fastest speed boost brings you backward, if they play off you shoot the three, if they move anyway, you are zooming past them. To do this, move forward a little bit and hold an upright stick then let go as soon as the ball goes between the legs and goes go another hand, the ball will back up and after he backs up you could either shoot the 3 or give the fast the speed boost to dunk.
NBA 2K21 Next Gen Best Dribble Moves - NBA 2K21 Best Dribble Animations
Dribble Style: Kyrie Irving
Signature Size-Up: K.Irving
Park Size-Up: Park 5
Basic Size-Up Packages: Pro 2
Size-Up Escape Packages: Pro 2
Moving Crossover: Pro 1
Moving Behind The Back: Pro 1
Moving Stepback: Pro 1
Moving Spin: Pro 4
Moving Hesitation: Pro 1
Triple Threat-Style: Normal 2
We also provide cheap price NBA 2K21 MT here with 24/7 service, fast delivery and 100% safe transaction.
NBA 2K23 News Guides

NBA 2K22 News Guides

NBA 2K21 News Guides
CONTACT US
TEL (USA) : +1-315-889-1198
TEL (UK) : +44-020-32905838
MSN: [email protected]
QQ: 1498133786