NBA 2K21 Best Next-Gen Guard Build - Overpowered 6'7 Demigod Guard Build On 2K21
Date: 1/26/2021 10:37:06 AM
Have you ever feel frustrated that your player can not compete with others. Because they had the best guard build even the perfect guard build. At buynba2kmt.com, we present you the best NBA 2K21 next gen guard build that is a demigod with 6'7 height, and you will get the amount of best badges for each category.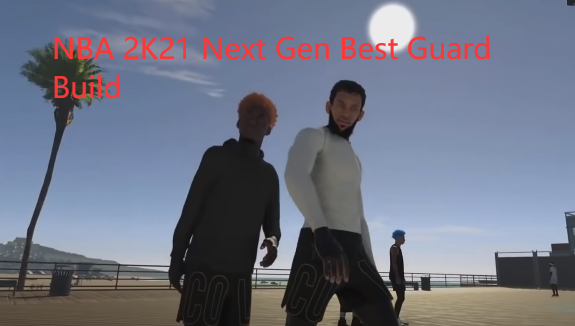 Read More:
NBA 2K21 Season 5 Guide - Which NBA 2K21 Season 5 Quantum Cards Are Worth Buying
NBA 2K21 Next Gen Worst Shooting Badges - Don't Waste Badges Points For Tier D Badges In 2K21 Next-Gen
NBA 2K21 Next Gen Best Shooting Badges - Tier One/Two/Three Shooting Badges Breakdown In NBA 2K21 Next Gen
NBA 2K21 Current Gen & Next Gen Best Jumpshot - Top 5 Best Jumpshot & Shooting Tips For Every Build On 2K21
100% NBA 2K21 Next-Gen Best Jumpshot - Top 5 Greenlight Jumpshots For All Builds On 2K21 Next Gen
NBA 2K21 Best Next-Gen Guard Build - Overpowered 6'7 Demigod Guard Build On 2K21
This the best 6'7 demigod guard build in NBA 2K21 next gen created by Solo DF on Youtube. What makes the NBA 2K21 guard build so overpowered is that sets your position to power forward instead of guard position. The truth is, guard build gets 50 badges in total this year, somehow power forward able to get more than 80 badges. In order to get more badges, speed and excel boost, go with the shortest height possible.
1.Body Settings
Height: 6'7''
Weight: 211lbs
Wingspan: 6'11"
Body Shape: Built
2. Attributes
Close shot takes a lot of attributes, so skip the close shot. Max out driving layup and driving dunk. For mid-range shot max out 95, max out three-point shot to 90. For the playmaking section max out the ball handle and speed with the ball, 70 accuracy to get 20 playmaking badges. For beginners to make the best 2K21 guard build is do not upgrade steal, because steal is an expensive category that take away a lot of attribute points. Furthermore, compared to interior defense, block is more important when it comes to guarding. In the end, you will have 13 finishing badge points, 27 shooting points, 20 playmaking points, and 18 defense and rebound points.
Finishing
Close shot: 25-25
Driving layup: 25-94
Driving dunk: 25-94
Standing dunk: 25-71
Post control: 25-25
Shooting
Mid-range shot: 25-95
Three-point shot: 25-90
Free throw: 25-75
Playmaking
Pass accuracy: 25-70
Ball handle: 25-84
Speed with ball: 25-84
Defense/Rebounding
Interior defense: 25-25
Perimeter defense: 25-95
Steal: 25-29
Block: 25-84
Offensive rebound: 25-82
Defensive rebound: 25-91
Physicals
Speed: 25-85
Acceleration: 25-81
Strength: 25-25
Vertical: 25-71
Stamina: 25-91
3. Takeovers
With 78 badges you will make sure you get the right takeovers for this Mycareer guard build NBA 2K21 next gen. Pull-up precision is the best takeovers and a better sharp shooting takeover that helps you fade. Negative impact reduces impact of shot contests against pull up, stepback, and spin shot.
Primary: Spot-Up Precision
Secondary: Negative Impact
4. Scoring Machine
Shades of
Jayson Tatum
Pascal Siakam
Zion Williamson
5. Badges
Badges are very important for making an insane NBA 2K21 next gen guard build. For finishing badges, posterizer is the badge you must have. Heatseeker is one of the glitchy badges, gives an additional takeover boost on inside shots. Shooting badges is the key section of this demigod builds 2K21 next gen. As for playmaking badges, hall of fame handles for days and quick first step. Bullet passer is the new badge and improves the player's ability to quickly pass the ball. Meanwhile, special delivery is also a glitch. For the defense badges, hall of fame clamps is the necessary pick.
Finishing badges: Posterizer (HOF), Slithery Finisher (HOF), Fearless Finisher (Bronze), Heat Seeker(HOF)
Shooting badges: Hot Shot (HOF), Hot Zone Hunter (HOF), Deadeye (Silver), Stop & Pop (Silver), Green Machine (HOF), Catch & Shoot (HOF), Antifreeze (Bronze), Tireless Shooter(Bronze), Deep Threes(HOF), Blinders (HOF)
Playmaking badges: Handles For Days (HOF), Quick First Step (HOF), Unpluckable (HOF), Ankle Breaker (Bronze), Bullet Passer (Gold), Special Delivery(HOF)
Defensive & Rebounding badges: Clamps (HOF), Pick Dodger (HOF), Rebound Chaser (HOF), Chase Down Artist (Bronze), Intimidator (Gold), Rim Protector(Bronze), Tireless Defender(Bronze)
At buynba2kmt.com we bring all the guides for the NBA 2K21 next gen best power forward build, small forward build, shooting guard build, point guard build. Buy NBA 2K21 MT with fast delivery and 24/7 online chat.
NBA 2K23 News Guides

NBA 2K22 News Guides

NBA 2K21 News Guides
CONTACT US
TEL (USA) : +1-315-889-1198
TEL (UK) : +44-020-32905838
MSN: [email protected]
QQ: 1498133786