Home
>>
News
>>
Best Nba 2K21 Next Gen Animations After Patch 4 Best Jumpshot Shot Creator Animations For 2K21 Next Gen

Best NBA 2K21 Next Gen Animations After Patch 4 - Best Jumpshot & Shot Creator Animations For 2K21 Next Gen
Date: 2/22/2021 3:33:43 PM
Jumpshot is always the biggest trouble for players in NBA 2K21. Buynba2k21.com brings you NBA 2K21 Next Gen patch 4 best animations for jump shots, dunks, dribble, layup and post. This 2k21 guide is mainly focused on the best NBA 2K21 next gen jumpshot animations and shot creator animations so that players can take their shooting games to the next level.
Best NBA 2K21 Next Gen Animations After Patch 4 - Best Jumpshot & Shot Creator Animations For 2K21 Next Gen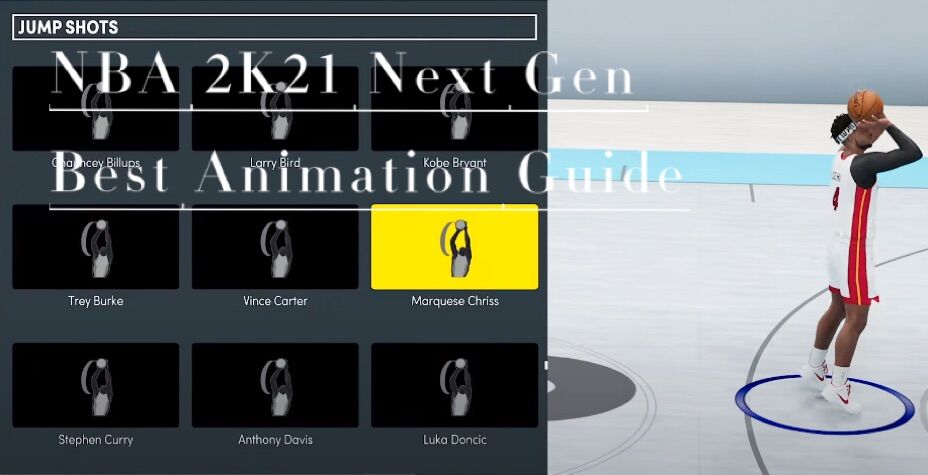 NBA 2K21 Next-Gen Best Jump Shot Animations
The first thing first, that you really need to know is the NBA 2K21 next gen best jumpshot animation. When it comes to the best jump shots, there are two jump shots that pop up in your mind, Dwyane Wade and Jump Shot 98. They are the two best 2k21 pure jump shots or bases that are better than others, especially when you're doing a custom jump shot hands down in the game. Zach LeVine is one of the most meta jump shot in NBA 2K21, which is a very good jump shot for spot-ups and iso. A big man who is six foot ten and above seems to get different animations than people that six foot nine and under. The best 2k21 jumpshot animation for big man is jump shot 38 and Marquese Chriss. As a matter of fact, Marquese Chriss jumpshot is an underrated one and good for spotting up.
NBA 2K21 Next-Gen Best Shot Creator Animations
Dribble Pull-Ups
Moving into the best NBA 2K21 next gen shot creator animations, dribble pull-ups this is the first thing we're gonna go over. This is where you get the fading animations though it's no piece of cake with overpowered badges like special delivery and blindness. When it comes to the most popular meta dribble pull-up, Normal and Stephen Curry is the two best NBA 2K21 next gen dribble animations, because they have the best fades. Stephen Curry is the backup meta dribble pull-ups, has a good variety same as Nate Robinson. Plus, Nate Robinson and Kervin Durant are two overpowered dribble animations you can't not underrated!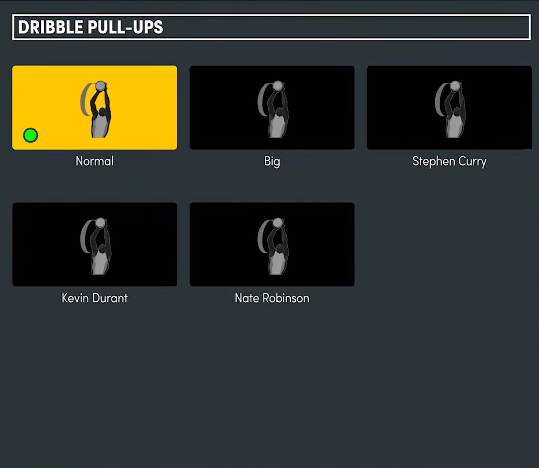 Spin Jumpers
To be honest, Normal and Athletic are decent spin jumpers. When it comes to the best spin jumpers animations on NBA2K21, Nate Robinson is the one. The reason why Nate Robinson is better than Normal and Athletic is that Nate can get a little extra sometimes. Instead, if you don't like an extra spin helper don't go with Nate Robinson. He is good at playing defense on one possession were at the end of the shot clock and has a variety of different types of spin jumpers.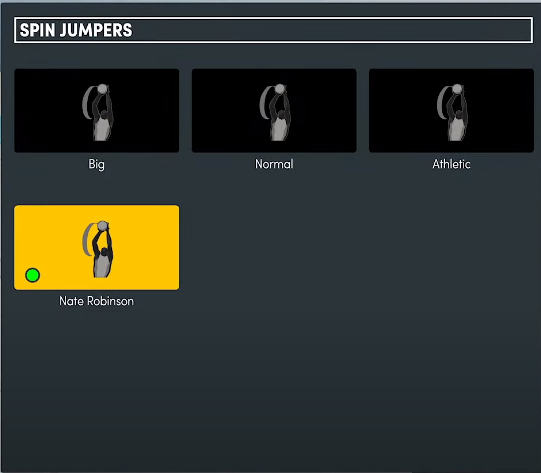 Hot Jumper
Last but not least for the shot creator animations are going to be the hop jumper. There are amount choices are available, however, there only 4 you need to consider Stephen Curry, Nate Robinson, Trae Young and Athletic. Trae Young and Athletic are very similar, Athletic is the better version of Trae Young and most likely the normal 19 from current gen, it has the biggest variety of hot jumping step back animations. Nate Robinson another it's a new package in the game this year and it has a big variety of hop jumpers, which it's like a new version of normal 19. Stephen Curry is a reliable and consistent animation that is favored by everybody. Athletic it's literally normal 19 features a huge variety got the little behind the back, the step back, the hardest step back, the regular side step, and the sidestep.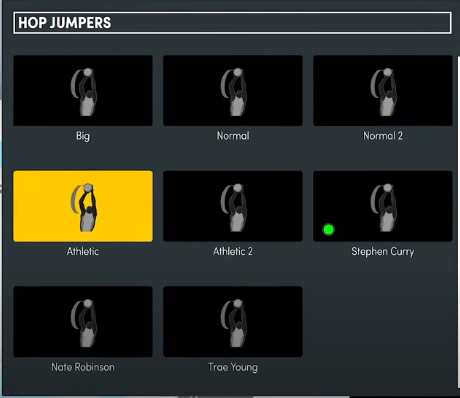 Read more:
NBA 2K21 MyTEAM Token Market (Season 7) - Are New HOF Badges Worth Getting In 2K21 Token Market?
NBA 2K21 MyTEAM Season 7 Full Throttle Guide - Which Are The Best Free Season 7 Cards In 2K21 MyTEAM
Top 5 NBA 2K21 Next Gen Best Builds - Best Guard Build, Spot Up Build, Center Build & More NBA 2K21!
NBA 2K21 Best Jumpshot For All Builds - Fastest Greenlight Jumpshots & Best Shooting Badges In 2K21
NBA 2K21 Top 10 Best Card - Most Overpowered Cards Under 100K In 2K21 MyTEAM
In the end, these are the NBA 2K21 next gen patch 4 best jumpshot animations as well as shot creator animations to improve yourself. Stay tuned for more NBA2K21 animations guide for dribble, layups, post fade and dunk.
NBA 2K23 News Guides

NBA 2K22 News Guides

NBA 2K21 News Guides
CONTACT US
TEL (USA) : +1-315-889-1198
TEL (UK) : +44-020-32905838
MSN: [email protected]
QQ: 1498133786