nba 2k16 guide – how to make the best jump shot?
Date: 12/24/2015 10:37:39 AM
there are lots of excellent jumpshots in nba 2k16. like stephen curry, klay thompsons, john wall, carmelo anthony, james harden and so on. it's hard to say which player is the best jump shot in 2k16. because the best jump shot does not only depend on how ranks the player attribute, but also depend on how you control to make the best jump shot.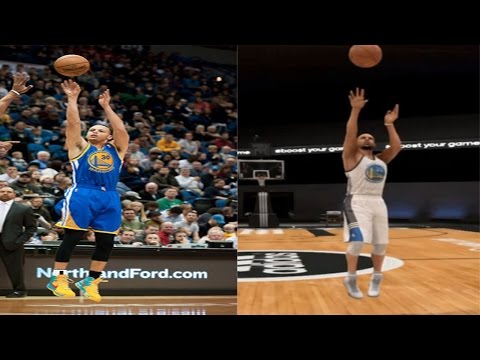 firstly, you should know that the release time is different for different player you used. some players like jamal crawford, his release had better be 27 more or less. some players like damian lillard or ray allen. you can keep the release time even 23. they can still make a nice jumpshot.
if you want to know your favorite player' suitable release time. you should use the shot animation. which can help you figure out when you're releasing and try to match the natural release time with an animation.
it need more time to do practice to make the best jump shot, because we all have different reflexes and muscle memory when it comes to timing shot releases. that being said as you get into playing the game more you'll find what best suits your timing/style.
i recommend you to have an 80 overall player to be an all arounder.
here are the ones that i have found it easier to use. when i say that, it means that i have hit "green" the most with these shooters:
michael jordan
kyrie irving
kobe bryant
jr smith
mo williams
steph curry
jabari parker
hope it helps.
NBA 2K23 News Guides

NBA 2K22 News Guides

NBA 2K21 News Guides
CONTACT US
TEL (USA) : +1-315-889-1198
TEL (UK) : +44-020-32905838
MSN: [email protected]
QQ: 1498133786