nba 2k16 guide: how to make the best on-ball defense
Date: 1/25/2016 3:31:34 PM
to most of newbie in nba 2k16, how to make the on-ball defense is always a big problem. they cannt stop the opponent to shot or lay-up. maybe it is easier to not play defense on the ball handler, understanding proper on-ball defense can be your biggest advantage over an opponent. here buynba2kmt.com will teach you how to make the best on-ball defense.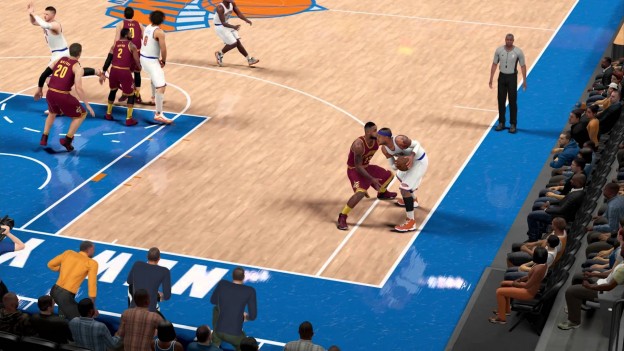 always stay in front of the ball
the best way to stay in front of the ball is to lay off r2 and give enough space to react. do you best to compel your opponents to make a jump shot rather than a lay up.
lay-off the turbo
do not always try to steal the ball. it will make your lose your position. you can not always be in the player's face either. you should play off the player's weaknesses depending on the player's habit.
stopping post players
learn to utilize the right joystick. holding the right joystick puts your hands up so you can stop a pass or close off a lane. once you are holding your hands up defensively you can maneuver them left or right to prevent passes.
no matter which nba player you are facing, keep in mind that you should figure out whether side he may be good at and what about his shooting. you job is stop him do what he want to do at most time.
NBA 2K23 News Guides

NBA 2K22 News Guides

NBA 2K21 News Guides
CONTACT US
TEL (USA) : +1-315-889-1198
TEL (UK) : +44-020-32905838
MSN: [email protected]
QQ: 1498133786