NBA 2K21 MyCareer Best Team - Best NBA 2K21 Teams for Each Position (SF, PG, PF, SG & C)
Date: 8/17/2021 6:07:47 PM
Players are able to pick their favorite teams in NBA 2K21, if you have no idea of the NBA 2K21 MyCareer best team to choose, based on what each team needs, here are the recommendations of top teams divided by the positions in the game.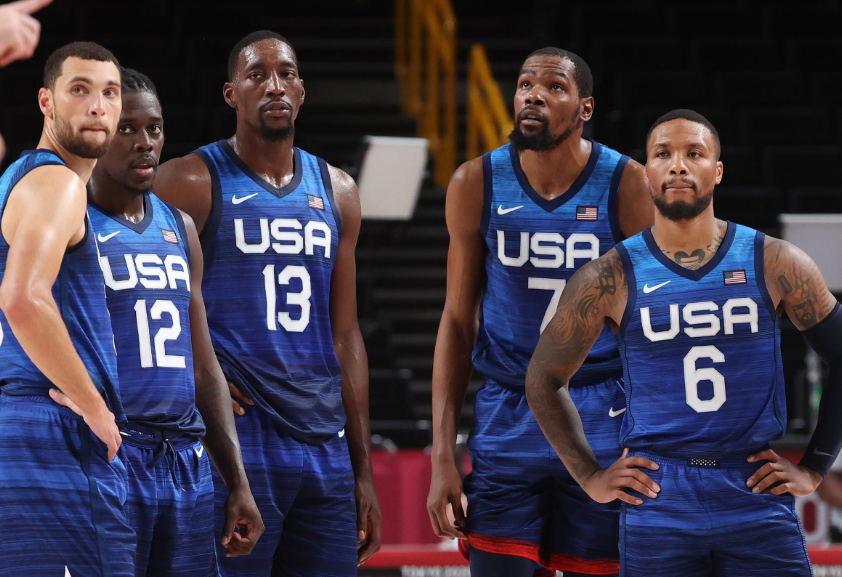 Related Read: NBA 2K22 Best Team in MyCAREER
NBA 2K21 MyCareer Best Team - NBA 2K21 Best Teams for Each Position
Best NBA 2K21 Teams for Point Guard (PG)
1. Milwaukee Bucks - The first team recommended for PG is Milwaukee Bucks, they have Giannis plays here, he is a beast and you need to come there and win him a championship, so he does not leave the city of Milwaukee because that would crush that city, you need to save the city by going to the Bucks and playing point guard. Khris Middleton is also on the roster, Eric Bledsoe is the starting point guard with 83 overall.
2. Orlando Magic - They got a decent starting team including Nikola Vucevic, Evan Fournier, Aaron Gordon, Mohamed Bamba, and Markelle Fultz. Nikola Vucevic became the all-star last year.
3. Phoenix Suns - The third team recommended is Phoenix Suns, they have Devin Booker, Deandre Ayton, Ricky Rubio, Aron Baynes, and Kelly Oubre JR. This team is young and good, Kelly Oubre JR has had a great season in the past year. They'll do well if they have a great point guard to lead the team to facilitate the ball to them.
Best NBA 2K21 Teams for Shooting Guard (SG)
1. Memphis Grizzlies - If you are going to make a shooting guard for MyCareer, the first team you can use is Memphis Grizzlies. They have JA Morant, the rookie of the year, Jonas Valanciunas, Jaren Jackson JR., Brandon Clarke, and Dillon Brooks. They also have a good bench team.
2. Atlanta Hawks - Atlanta Hawks is a good team to play for shooting guard and small forward, the talented point guard Trae Young is featured in the starting lineup, he has 90 overall, he can score the ball and is a great facilitator.
3. New Orleans Pelicans - They have Zion Williamson, Brandon Ingram, Jrue Holiday, JJ Redick and Derrick Favors. Zion can dunk on anybody for you and have some decent chemistry.
Best NBA 2K21 Teams for Small Forward (SF)
1. Memphis Grizzlies - For the best teams for NBA 2K21 small forward, Memphis Grizzlies is still a good choice. They need a small forward,
2. Atlanta Hawks - Similar to Memphis Grizzlies on shooting guard, Atlanta Hawks could definitely use a small forward, Trae Young could benefit from having another score on the team, they can score and play good defense, which would really help the team on the top. Having a small forward in this team can get down low play outside, and do more things.
3. Minnesota Timberwolves - They have Karl-Anthony Towns, D'Angelo Russell, Malik Beasley, James Johnson and Omari Spellman. What they need is a small forward.
Best NBA 2K21 Teams for Power Forward (PF)
1. Brooklyn Nets - They got Kevin Durant, Kyrie Irving, but they need a power forward.
2. Miami Heat - They can play decently in Play-Offs but having at least power forward, they could play like a stretch four, create some speed for Jimmy Butler and Goran Dragic, this team can be kind of title contender with an elite power forward.
3. Los Angeles Clippers - The next team is Los Angeles Clippers, they have Kawhi Leonard, Paul George, Montrezl Harrell, Louis Williams, and Marcus Morris SR. The PF Marcus Morris SR only has an overall of 80.
Best NBA 2K21 Teams for Center (C)
1. Golden State Warriors - They got Andrew Wiggins, Stephen Curry, Klay Thompson, Draymond Green, and Eric Paschall. They need someone who can stretch and shoot to three and get down low grab rebounds.
2. San Antonio Spurs - They have Demar Derozan, Dejounte Murray, Derrick White, Rudy Gay, and Jakob Poeltl. The Center will be very helpful for this team. They need someone to fight for them and do whatever to get buckets.
3. Boston Celtics - You would have Jayson Tatum, Kemba Walker, Jaylen Brown, Gordon Hayward and Daniel Theis in the starting lineup. You could put them on the top with playing center for them.
NBA 2K23 News Guides

NBA 2K22 News Guides

NBA 2K21 News Guides
CONTACT US
TEL (USA) : +1-315-889-1198
TEL (UK) : +44-020-32905838
MSN: [email protected]
QQ: 1498133786