NBA 2K22 Best Team in MyCAREER - Top 5 2K22 Teams for Each Position (PG, SG, SF, PF & C)
Date: 9/8/2021 3:25:00 PM
With the time getting closer to the beginning of NBA 2K22, there should be lots of things to do. If you are going to start with MyCAREER, it's critical to choose a team to join and play for it. Here we'll go through the NBA 2K22 best team in MyCAREER by position, you can pick one of the top 5 2K22 teams no matter what type of MyPlayer build you create.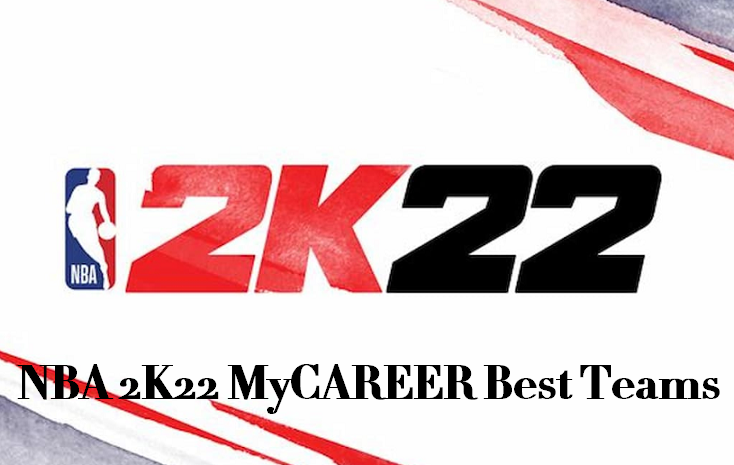 Related Read: Top 10 NBA 2K22 Best Card
NBA 2K22 MyCAREER Best Team - Top 5 2K22 Teams for Each Position (PG, SG, SF, PF & C)
The type of the NBA 2K22 build you make is somewhat depending on which type of players the team lacks, you can also create different builds for one team. Check out the best 2K22 teams for PG, SG, SF, PF & C. Buy cheapest 2K22 MT points before the game launches.
Top 5 NBA 2K22 Best Teams for Point Guard (PG)
Starting with the best point guard team to use in NBA 2K22 MyCAREER, here are five recommended options.
- Boston Celtics: the Celtics need point guards that can handle the ball maybe like a playmaking type build, a scorer and a playmaker can help this team to get to the next level.
- Los Angeles Clippers: they have good bigs, they have Kawhi Leonard and Paul George, this team is missing one little piece and a good point guard would really help that, they need someone can take the ball out of Paul George and Kawhi's hand so that they don't have to be playmakers and can just do their thing on offense and score the ball.
- New Orleans Pelicans: play point guards for this team, you will be able to get lots of assists with Zion Williamson, the lob opportunities are gonna be ridiculous with him, any type of PG build would be fun to play with Pelicans.
- Minnesota Timberwolves: point guard for the Timberwolves is fun to play with, they have Karl-Anthony Towns who can score from anywhere on the court, D'Angelo Russell and Anthony Edwards, they really need a primary ball-handler, someone that can help creates the offense.
- Washington Wizards: they got a decent team and coming to play with this team would be fun, they have Bradley Beal, Kyle Kuzma and Montrezl Harrell, Dinwiddie is their point guard, he would be the starter, but you can easily take his position.
Top 5 NBA 2K22 Best Teams for Shooting Guard (SG)
Moving on to the best five NBA 2K22 teams for the SG position.
- Milwaukee Bucks: Giannis is probably playing the power forward, Khris Middleton is listed as a small forward, Jrue Holiday is the point guard, but he can play shooting guard as well, if you wan to make a point guard and put him on the Bucks, Jrue Holiday will just shift over to the two. If you just start how it is, Holiday is gonna play the one, a shooting guard would be great for this team. The starting position would be easy to take, they could use a shooter, you have lots of opportunities.
- Memphis Grizzlies: they need shooters, a good shooting guard that could shoot the ball from anywhere on the court is something that they could really use.
- Atlanta Hawks: Kevin Huerter is a pretty tall shooting guard, but he doesn't play defense and can't really hold his own at that position, so a shooting guard is required, come here with a nice shooter, maybe somebody that can slash as well, a good shooting guard coming to Atlanta would really help Trae Young and take this team to the next level.
- Charlotte Hornets: play for this team as a shooting slashing, Lamelo is going to find you for a lot of backdoor cuts, he'll also find you in the corner, you don't have to worry about a past not making it to you, he's going to get you the ball.
- Denver Nuggets: the final team for shooting guard in NBA 2K22 MyCAREER is Denver Nuggets. A shooting guard that can score is what they need.
Top 5 NBA 2K22 Best Teams for Small Forward (SF)
The next is the best teams to use for small forwards in MyCAREER.
- Cleveland Cavaliers: they have Darius Garland, Collin Sexton, Evan Mobley, etc., they're moving in the right direction but they need a small forward really bad, come play for this team with any build for a small forward to help this team win more games.
- New York Knicks: Julius Randle did a lot of work, they just got Kemba Walker as a PG, R.J. Barrett as the shooting guard, and Mitchell Robinson at the center, so all they are missing is a small forward. An undersized small forward can come in this team to shoot the ball and run up the score.
- Utah Jazz: they got Mike Conley, Donovan Mitchell, and Joe Ingles. They got great shooters out here on the outside, they need a small forward though Mitchell is ready goes bear and Conley are their big three, Mike Conley is starting to get a little older and he's not having as much impact as he used to have on a game, so a small forward coming in here that can just really help score with Mitchell.
- Houston Rockets: they have a great young team, they need a small forward coming here to play with John Wall.
- Portland Trail Blazers: they need a small forward, Lillard wants help and he really deserves it.
Top 5 NBA 2K22 Best Teams for Power Forward (PF)
Now we are at the 2K22 MyCAREER best teams to join for the PF position.
- Chicago Bulls: they've made some big moves, they got Lonzo Ball, Zach Lavine, Demar Derozan, and Nikola Vucevic, but they don't have a four, play four for this team. Lonzo Ball is a great playmaker with improved shooting, Derozan is a slasher, Zach is a great three-point shooter, a big long power forward that can stretch the floor is a nice one, a stretch four on the Bulls would be a perfect fit.
- Los Angeles Clippers: they really lack big men, a power forward coming to this team really a stretch four.
- Sacramento Kings: De'aaron Fox improves a lot and becomes one of the best young point guards in the league, they still got Harrison Barnes and Tyrese Haliburton, but they really need bigs down low, they need a power forward that can score or rebound, De'aaron Fox can get the job done, he needs a little bit of help to be pretty good maybe in the playoff.
- Phoenix Suns: their starting power forward is Jae Crowder, he is six foot six, they need a power forward that can shoot the ball like a Kevin Love type build, and something like a nice rebound or some hoot shots down in the paint or some easy close shots, Suns is a good fit for a power forward.
- Portland Trail Blazers: we got the Trail Blazers again, once they get into the playoff, they can't do it all by themselves, they need a small forward, power forward, and center.
Top 5 NBA 2K22 Best Teams for Center (C)
Finally, let's take a look at the NBA 2K22 best center teams to play for.
- Charlotte Hornets: they gave a lot of guards and forwards, this team is gonna emerge as a center build, a paint beast would be fun here, but it doesn't matter what center build you make.
- Dallas Mavericks: Luka Doncic needs some help, if he wants to get past the first round, a center build is what he needs. Luka is a great playmaker, he's gonna bring the ball up the court and he can create his own shot, but they need a big man who can help Luka, any type of big man build really going to work.
- Oklahoma City Thunder: they have a very young and inexperienced team, but Shai is getting better every year, he is an offensive threat, play center for Thunder is helpful, maybe any type of build gonna work.
- Portland Trail Blazers: a pick ideal for several positions.
- Golden State Warriors: they got Stephen Curry, Thompson is coming back, Draymond Green is still there, center help will just put them much more over the top.
NBA 2K23 News Guides

NBA 2K22 News Guides

NBA 2K21 News Guides
CONTACT US
TEL (USA) : +1-315-889-1198
TEL (UK) : +44-020-32905838
MSN: [email protected]
QQ: 1498133786