Home
>>
News
>>
Nba 2K22 Playoffs Agendas Guide Rewards Requirements Of Playoff Moments In Nba 2K22 Myteam

NBA 2K22 Playoffs Agendas Guide - Rewards & Requirements Of Playoff Moments In NBA 2K22 MyTEAM
Date: 4/13/2022 11:20:09 AM
NBA 2K22 MyTEAM New Agendas are coming! Tip-off the NBA Playoff Moments with the Play-In Tournament Agenda Group in NBA 2K22. And the reward is going to be 4 Moment cards from the winning play-in teams when you complete the agenda group. Which Playoff Moments player do you want the most. Maybe it's a Lamelo Bal maybe somebody else. In this guide, we are going to tell you everything about NBA 2K22 April Playoff Moments lifetime agendas.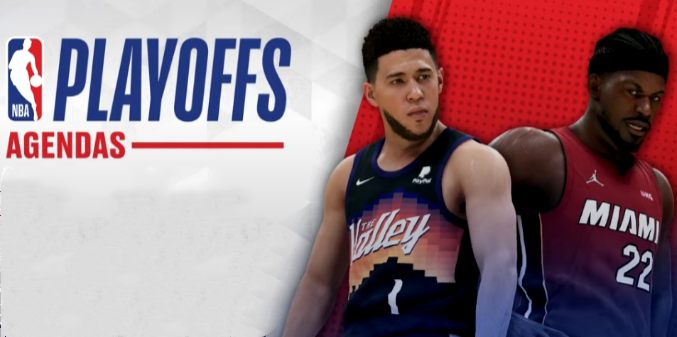 NBA 2K22 Playoffs Agendas Guide - Rewards & Requirements Of Playoff Moments In 2K22
New Lifetime Agenda Groups for each round of the 2022 NBA Playoffs. Follow the Playoffs and complete agendas for their biggest moments. Complete each group to earn Moment player cards from each winning team. These 2K22 Playoffs agendas are already available in MyTEAM. All you have to do is go down to the lifetime agendas, go to NBA Play-In Tournaments, and then you can start getting these done.
NBA 2K22 Playoffs Challenges & Rewards
NBA Play-In Tournament
1. New Agendas Incoming - 100 NBA 2K22 MT
New Moment Agendas were added until the end of the Play-In Tournament
2. Cavaliers Win - 300 NBA 2K22 MT
Win a TT or TTO game using 3 Cavaliers players
3. Nets Win - 300 NBA 2K22 MT
Win a TT or TTO using 3 Nets players
4. Clippers Win - 300 NBA 2K22 MT
Win a TT or TTO game using 3 Clipper players
5. Timberwolves Win - 300 NBA 2K22 MT
Win a TT or TTO game using 3 Timberwolves players
How To Complete Playoffs Agendas Fast In NAB 2K22
Complete NBA Playoffs Agenda to earn 4 cards. Basically, it depends on what team is going to be winning, so for example right now you got to win a Triple Threat or Triple Online game using 3 Cavalier players and it's going to be the same thing for the Nets as well 3 Nets players. You have to win a triple threat or triple-dot online game and then it's going to be the same for the Clippers and then also the Timberwolves.
Moments Of The Month Vs Playoff Moments In NBA 2K22
Obviously, they're going to be releasing more agendas and they also do say check back to see what Moment agendas are added during the Play-In Tournament. What's more important is it does look like 2k is not going to be doing another NBA 2K22 Moment of the Month in April. Which really sucks because we had one of the Best Moment of the Months ever with Kyrie Irving and a bunch of other players scoring 50 60 points out. The truth is, NBA 2K22 Playoff Moments Agendas are going to be replacing the NBA 2K22 Moments of the Month.
NBA 2K22 Free Playoff Moments Cards
Basically, the teams that are in the Play-In are going to be the Cavaliers, the Nets, the Clippers, the Timberwolves, the Hornets, the Hawks, the Spurs, and the Pelicans. So we're going to be getting players from those teams. Obviously, as the season continues, we're going to be getting more players more agendas, and so on. Next, we are showing you the predictions for NBA 2K22 free Moments cards. However, there are definitely a lot of options for every single team.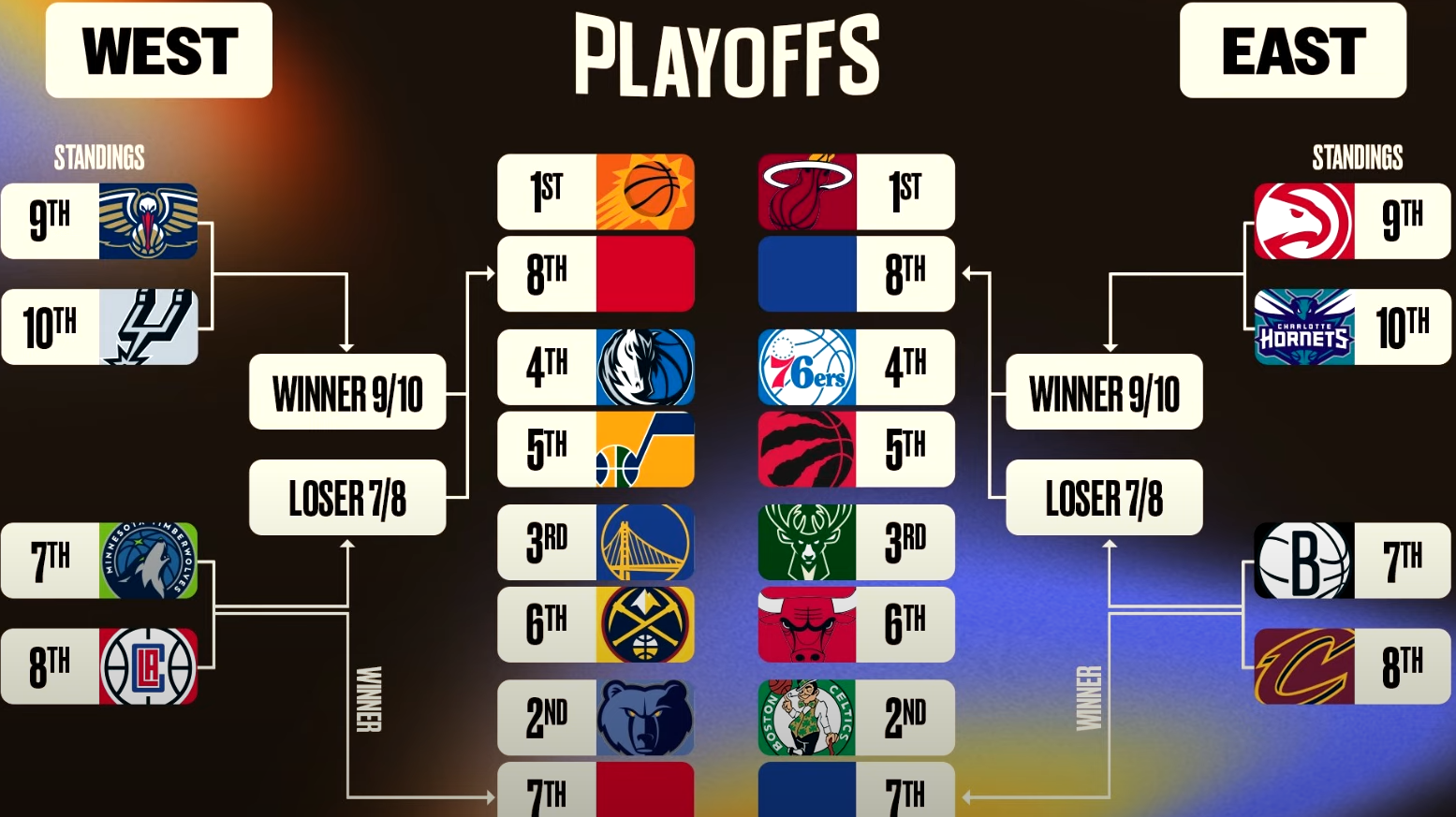 - When it comes to the Cavaliers, they could literally pick anybody. We wouldn't mind seeing Kevin Love, Lauri Markkanen, Jarrett Allen, or Darius Garland.
- When it comes to the Nets, it could be a Kevin Durant, Kyrie Irving, Patrick Mills, Seth Curry, or Ben Simmons.
- When it comes to the Hornets, it could be Lamelo Ball, Terry Rozier |||.
- When it comes to the Hawks, it could be Dark Matter Trey Young and John Collins.
- When it comes to Clippers, it could be Moments Paul George, Reggie Jackson, Luke Kennard, and Robert Covington.
- When it comes to Timberwolves, it could be Karl-Anthony Towns, D'Angelo Russell, Anthony Edwards, Patrick Beverley.
- When it comes to Spurs, it could be Dejounte Murray and other potential players.
- When it comes to Pelicans, we could definitely see a Brandon Ingram, maybe a C.J. Mccollum or Larry Nance JR.
Conclusion
If you do want to get a head start, you definitely do want to start doing NBA2K22 Playoffs Agendas for free Moments cards. That way when 2k does end up releasing the rest of the agendas and then once we know the winners, we'll know the players you guys can go after them. This is going to be the new way that 2k is going to be doing moments from now on, no more Moments of the Month, they're doing the whole agenda thing lifetime agendas, and right now they're doing the Play-In Tournament. So once the Play-In Tournament is complete, we're going to be seeing players.
NBA 2K24 News Guides

NBA 2K23 News Guides

NBA 2K22 News Guides

NBA 2K21 News Guides
CONTACT US
TEL (USA) : +1-315-889-1198
TEL (UK) : +44-020-32905838
MSN: [email protected]
QQ: 1498133786