Home
>>
News
>>
Nba 2K23 Season 6 Rewards Release Date Level 40 Super Pack Mode Event Rewards In 2K23

NBA 2K23 Season 6 Rewards & Release Date - Level 40, Super Pack, Mode, Event Rewards In 2K23
Date: 4/3/2023 12:21:59 PM
Season 6 is coming to NBA 2K23 MyTEAM. What can you expect from the brand-new season? In this NBA 2K23 season 6 rewards guide, we talk about announced level 40 rewards, mode rewards, super packs, and event rewards.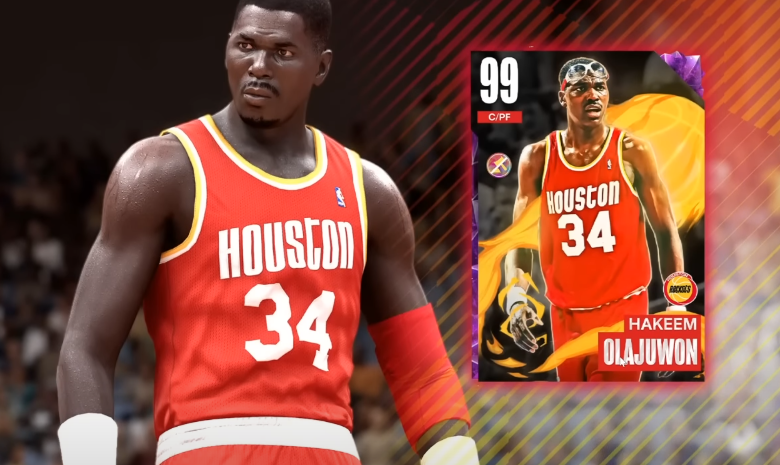 NBA 2K23 Season 6 Rewards Guide - Level 40 Reward, Super Packs, Mode Rewards & Event Rewards In 2K23
NBA 2K23 season 6 is going to release on Friday, April 7. The theme of season 6 2K23 could be Easter and we know that 2K likes to go with the seasons. Will it be a copy and paste? 2K is probably going to have some better rewards at the end of this cycle. When we're going to get these new NBA 2K23 season 6 rewards at the end of the game and it is going to be something nine times out of ten, they always do something good. Last year, they gave us badge points and they did a bunny suit. This year's reward could be a different new bunny suit that just looks kind of different, maybe a different few colors. Or will it be mascots to pick up?
Read more: NBA 2K23 Season 6 Best Demigod Build

NBA 2K23 Season 6 Best Jumpshot
NBA 2K23 Season 6 Level 40 Reward
We are getting a free Shaquille O'Neal for level one. He is going to be a Hero Card, you can also evil him all the way to a Diamond. At level 40, we get a 99 OVR Dark Matter Hakeem Olajuwon. Obviously, there was speculation that it would have been a WNBA player, but it's going to be Hakeem the dream for the NBA 2K23 season 6 level 40 reward which obviously you can earn by just playing the game. Hakeem is going to be one of the best cards and he's a hero. So you know that a three-pointer is going to be high. He's 7'0, 255 pounds, 80 driving on the pink diamond so the hero's got to have like a 95. The three-pointer is going to probably be a 97 since he already had a 90. Who isn't kind of excited for the level 40 Hakeem? We haven't had a really good one in a very long time, and this is the first level 40 actually worth going after. He has 80 steal, 92 block, obviously, he's going to be a defensive beast, he's going to be athletic at 85 speed already.
NBA 2K23 Season 6 Super Packs
The new season Super Sonic Packs in NBA 2K23 season 6 MyTEAM are going to change the market and auction house because all 20 Dark Matters are available in the packs, and more coming. Now is
a great time to prepare and get ready! MyTEAM Cards vary by pack. No guarantee any player featured will be included as part of a pack.
1. Pink Diamond Speedy Claxton
2. Pink Diamond Vladimir Radmanovic
3. Pink Diamond Kelly Oubre JR.
4. Pink Diamond Gus Williams
5. Pink Diamond Sim Bhullar
6. Galaxy Opal Jordan Pool
7. Galaxy Opal Rashard Lewis
8. Galaxy Opal Peja Stojakovic
9. Galaxy Opal Rudy Fernandez
10. Galaxy Opal Andrei Kirilenko
11. Dark Matter Wilt Chamberlain
12. Dark Matter Kevin Durant
13. Derrick Rose
NBA 2K23 Season 6 Mode Rewards
Now there are not going to be any changes to the actual mode. That is going to be either positive or negative. Season 6 is going to be shot for shot basically a remake of like what happened with season 5. We're going to get opal rewards at the end of clutch time, clutch time online, unlimited, etc. RNG cards will be back in full force, they're going to be a Dark Matter since they're RNG based. But they could just be 98 Galaxy Opals. Dark Matters are most likely because it's around this time usually we start to see Dark Matter reward cards. As far as what players could be 2K23 season 6 reward cards, we're going to say the Arvydas Sabonis somewhere. He's either going to be in packs this season or he's going to be a reward card for Unlimited or Clutch Time.
Other possible rewards, they're probably going to start doing Trophy Case like new versions of Trophy Case cards.
Is there going to be any update to the Token Market? Yes, but not one that you will enjoy. They're just going to do season 4. So basically what they're going to do is they're just going to put all of the season 4 cards up there, all of the All-Star showcase, the Out of Orbit, the Lunar New Year, and all of those cards.
New Updated NBA 2K23 Season 6 Rewards
Season Rewards
They're bringing back reward cards available throughout the season levels as well as the top cards of each of the single-player and multiplayer modes. Earn rewards, deep in your collection. They're featuring Stephen Curry, Giannis, and Ja Morant. Season 6 MyTEAM will follow in last season's footsteps with new player reward cards. We are consistently getting reward cards for the season and then they do say that as bracket Busters come to an end focus will once again be on the new rewards 2K does also mention moments of the week challenges. For the playoffs hopefully, we do see that and they do also end the mentioned season events.
Collection Rewards
Starting Friday, you have six weeks to complete agendas. So it's going to be another six week season, so typical thing in 2K23. We're getting two collections, they'll be released with Powered Up Heroes. Ready to grace their presence on the MyTEAM Battlegrounds. These collections will feature hero rewards who tower over their competition as new and long-time community favorite players. We're going to get some big boys out here, could that be Bobo? Or there are definitely other options too and then it says to keep an eye out each week as these heroes are unleashed. Now we're also getting the return of Holographic, unicorn, and the Fire Basketball cards in MyTEAM.
Coach Rewards
We are getting a WNBA player but it is going to be a coach. Now, obviously, Sue Bird is out here, a Pink Diamond WNBA coach card. 2K does say about this though straight from one of the featured athletes for season 6, Bird is going to be providing her handpick starting five. We need to face Stephen Curry, Michael Jordan, Dwyane Wade, LeBron, and Shaq. That's a pretty big fight right there! Stephen Curry's going to get a hero card, same with Michael Jordan, Dwayne Wade, and LeBron, and then Shaq already has his. We do end up earning a Diamond shoe boost, a Diamond shoe colorway, and a Hall of Fame badge. They're adding over 25 new coach cards featuring WNBA players and legends. They are going to be added to MyTEAM on Friday available in packs.
NBA 2K23 Season 6 Event Rewards

1. Badge Hunter: Defense
On April 15, receive double badge points in the defense category.
2. End Point
On April 22, play 3 quarters and then race your opponent to the target score.
3. Dunk Fest
On April 29, one community, one goal.
4. Badge Hunter: Playmaking
On May 6, receive double badge points in the playmaking category.
5. Powerup
On May 15, receive goldlike boots on the court of greek legends.
The hero cards are coming back, season rewards are coming back, coach cards for WNBA players and so we're hoping that 2K is hiding the greatest and hopefully we end up seeing some great stuff in this season. Anyway, 2K has to make their games prioritize to the point where it makes every player want to do their own thing and still be able to mesh with other guys. If you need to buy NBA 2K23 MT, buynba2kmt.com is a safe shop to order from!
NBA 2K23 News Guides

NBA 2K22 News Guides

NBA 2K21 News Guides
CONTACT US
TEL (USA) : +1-315-889-1198
TEL (UK) : +44-020-32905838
MSN: [email protected]
QQ: 1498133786