Home
>>
News
>>
Nba 2K23 Season 5 Centerpieces Guide How To Get A Centerpiece Exchange In 2K23 Myteam

NBA 2K23 Season 5 Centerpieces Guide - How To Get A Centerpiece Exchange In 2K23 MyTEAM
Date: 3/13/2023 10:20:54 AM
Moments of the Week Challenges are backing NBA 2K23 in Season 5. If you want to collect centerpieces, in this NBA 2K23 season 5 centerpiece guide, we're telling you the best way to get an exchange centerpiece.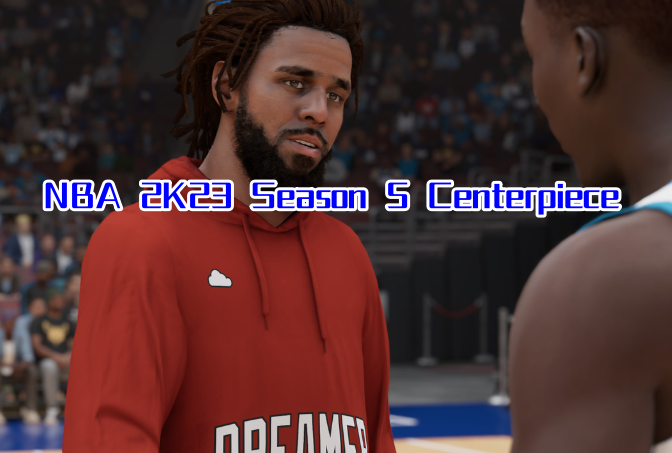 NBA 2K23 Season 5 Centerpieces Guide - How To Get A Centerpiece Exchange In 2K23 MyTEAM
You have five chances for each franchise in Season 1 to acquire its respective Centerpiece. There are ten to be collected in Season 2. In Season 5, complete all the challenges for an optional pack with a choice of centerpiece event card or a hof badge. So if you're still going for the trophy case, you can definitely get your next pink diamond maybe your next galaxy opal maybe you're trying to get dark matter Larry Bird. Either way, you definitely do want to go after some free centerpieces in NBA 2K23 Season 5 MyTEAM.
NBA 2K23 Season 5 Centerpiece Challenges
Head over to the challenges, and find the Moments of the Week agenda. All you need to do is complete all challenges to get yourself a free 2K23 season 5 centerpiece.
1.Ingram's 40 Points - 25 Tokens
2.Poole's 34 Points - 2500 NBA 2K23 MT
3.Maverick's Dynamic Duo - NBA All-Star 2023 Unauctionable Pack
4.Bridges' 38 Points - '23 NBA: Series 2 Deluxe Pack
5.Randle Game Winner - '23 NBA: Series 2 Gold Player Pack
6.3RD Quarter Threes - Sapphire Grayson Allen
7.Harden's 38 Points - 20 Token
8.George's 42 Points - 3000 MT
9.Quickley 38 & 7 - Sapphire Immanuel Quickley
10.Williams' 32 Points - 15 Token
NBA 2K23 Season 5 Centerpiece Tips
3RD Quarter Threes is going to be something trash and we can all agree that this reward definitely is trash. However, you do want to complete it if you do want to get that free centerpiece or the free hall of fame badge. Because you do have to do every single challenge if you do want to get those right there. For this one, you have to make six three-pointers with any Grayson Allen in it. Then once you do that you do end up getting a free Sapphire which again is definitely trash, but you want to do it if you want that centerpiece.
You can do these NBA 2K23 centerpiece challenges in any order. So if you only want the packs, you can go after the packs. If you only want the tokens, you can go for the tokens. If you want to get the option pack which does include a free centerpiece or two hall of fame badges, you do want to complete every single challenge. Everything it's super easy and simple, everybody in MyTEAM should definitely go after some of these rewards, especially a free centerpiece NBA 2K23 season 5.
NBA 2K24 News Guides

NBA 2K23 News Guides

NBA 2K22 News Guides

NBA 2K21 News Guides
CONTACT US
TEL (USA) : +1-315-889-1198
TEL (UK) : +44-020-32905838
MSN: [email protected]
QQ: 1498133786