what kevin durant means to warriors? let's nba 2k16 tell you.
Date: 2/13/2016 2:58:40 PM
recently, adrian wojnarowski of yahoo reported the warriors would be "significant front-runners" to land free-agent-to-be kevin durant in the offseason should he decide to leave oklahoma city.
it may be a big new if that could happen. what may mean to warriors if they get durant, because they already have the most possible mvp as well as the most good team this season. we cannot get the answer at present, but we can simulate durant's impact over the course of a full season through nba 2k16 game.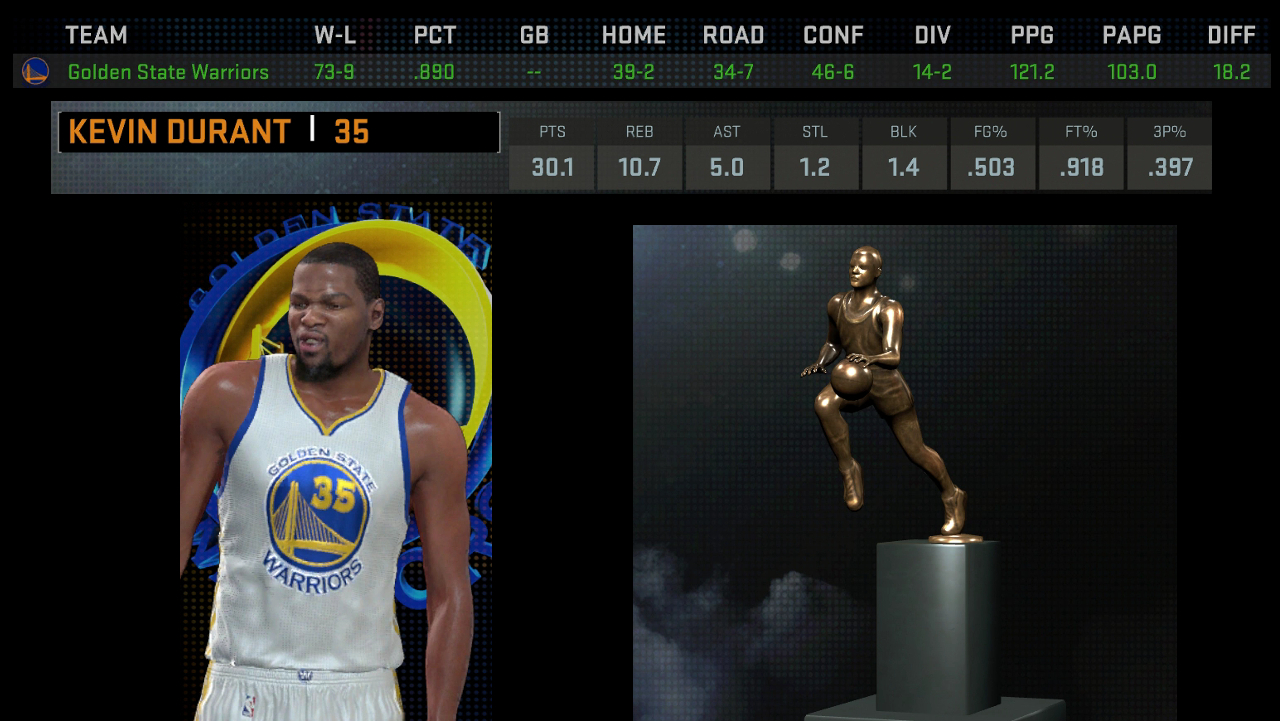 durant was placed on the on the warriors' roster replacing harrison barnes and the starting lineup would feature durant, stephen curry, klay thompson, draymond green and andrew bogut.
record
the warriors with durant will finish this season with 73-9, which beyond the bulls dynasty's 72 wins.
players stats
kevin durant: 30.1 ppg (+2.9), 5 apg (+.5), 10.7 rpg (+2.7)
steph curry: 22.9 ppg (-6.5)
klay thompson: 19.9 ppg (-1.5)
draymond green: 11.1 ppg (-3.5), 10 rpg (+.5)
postseason
the warriors steamrolled their opposition in the playoffs, losing only two games overall and beating the cavaliers in the nba finals four games to one.
NBA 2K23 News Guides

NBA 2K22 News Guides

NBA 2K21 News Guides
CONTACT US
TEL (USA) : +1-315-889-1198
TEL (UK) : +44-020-32905838
MSN: [email protected]
QQ: 1498133786