Home
>>
News
>>
How To Get 99 Overall In Nba 2K22 Next Gen What Happens When You Hit 95 99 Overall In 2K22

How to Get 99 Overall in NBA 2K22 Next Gen - What Happens When You Hit 95 & 99 Overall in 2K22
Date: 12/30/2021 5:17:42 PM
In MyCAREER, you can improve the stats and boost the overall of your MyPLAYER. If you are wondering how to get 99 overall in NBA 2K22 next gen and what happens when you hit 99 overall, also helps you grind badges fast at the same time, welcome to read on for more explanations and tricks.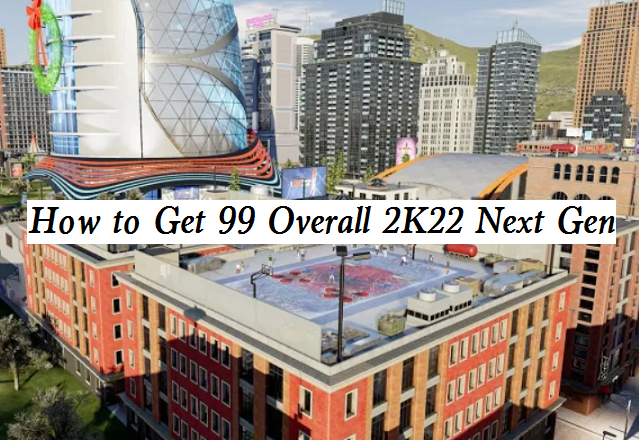 Related Read: 2 Way Playmaker 2K22 Build, Jumpshot & Badges
What Happens When You Hit 99 Overall in 2K22 - What Happens After 95 Overall in 2K22
When you finish the game in NBA 2K22, it will give you an overall grade and put that into your current grade, then that would make it what you get. The overall system used to fluctuate up and down, you can go 99.9 and all the way down to 95.0 if you played badly.
However, in the new NBA 2K22 overall system, you don't have to worry about going down from 99 once you're already at 99 overall, so you're not going to get a +4 to under your category, the only pluses you're gonna get to your attribute is when you get a sleeve to something or leg or spare shoes. So, no more +4, no more fluctuating 99 overall, you can keep the same 99 overall.
How to Get 99 Overall Fast in NBA 2K22 Next Gen - Fastest Way to Max Out Badges in 2K22
One of the fastest ways to hit 99 overall and grind badges in NBA 2K22 next-gen is through the Rooftop games, you can expect to earn 2K22 MT and VC for each game. How to access Rooftop courts in 2K22? First, you do just need to play one microgame, and then it should pop up the quest will pretty much prompt you to talk to Ricky who will tell you some information about rooftop courts. These games will give you like three to four times progression on maxing out your MyPoints and badges, which is crazy and you can use it to grind each badge category for big man, guards, or other builds.
Some effective tips and tricks by Hambo2K on how to max out badges in 2K22, covering finishing badges, shooting badges, playmaking badges, and defensive badges.
- Finishing: walk to around half-court, do a crossover and then speed boost of your guard, pretty much every single time, you should get an open dunk, this is probably the easiest category to grind since you can get your dunk off after the first three seconds of every single game. If you're a big man, you're going to want to run a rap preferably around the ball handler, then cut towards the basket and call for a log. If you're a post scorer, you can do post hooks or standing dunks.
- Shooting: if you want to for the shooting badge method, you just need to equip the LeBron James or Damian Lillard size-up escape package, then go to around the medium area, do a step back and you should consistently get open some badges that make this process much easier. If you're a big man, the best way to grind shooting badges is by doing post fades, this year they give you a ton of progression and it's almost easier to grind shooting badges as a big man.
- Playmaking: you can just call for a screen and then throw a log, this works very well. Or just do normal passes out of the pick and roll or pick and pop if you want to. If you're a big man and you want to grind playmaking badges, the best way is by throwing outlet passes, pretty much just get the rebound and then throw down the cork.
- Defense: there's kind of two main methods and then some other things you should think about. The first method is just going for steals, this works best for guards but big men can also do this whenever someone is dribbling, just run over and press square, the secret to getting steals is you need to be on the same side as the ball so that way they kind of dribble into your body. The second method is more for big man, stand behind so it baits him into cutting towards the basket, and then once he does get the ball, run into the paint and get a block or at least a good contest.
If you want to play the game unlimited times, you need to win the first few challenges on the Knights section. A little glitch you have to do is make sure you're on Pro difficulty in five-minute quarters, and the next you need to do for this glitch is get takeover and pop your takeover.
NBA 2K24 News Guides

NBA 2K23 News Guides

NBA 2K22 News Guides

NBA 2K21 News Guides
CONTACT US
TEL (USA) : +1-315-889-1198
TEL (UK) : +44-020-32905838
MSN: [email protected]
QQ: 1498133786