Home
>>
News
>>
Nba 2K22 Best Jumpshot In Season 3 Best Consistent Greenlight Jumpshot And Shooting Badges In 2K22

NBA 2K22 Best Jumpshot In Season 3 - Best Consistent Greenlight Jumpshot And Shooting Badges In 2K22
Date: 12/6/2021 3:39:28 PM
NBA 2K22 Season 3: Ice Out officially started in MyTEAM. How to improve your shooting aspect and what are the best jumpshots in NBA 2K22 Season 3? At buynba2kmt.com, we are showcasing you the NBA 2K22 Season 3 best jumpshots, the best badges, animations, and more jumpshot recommendations so that you guys can dominate.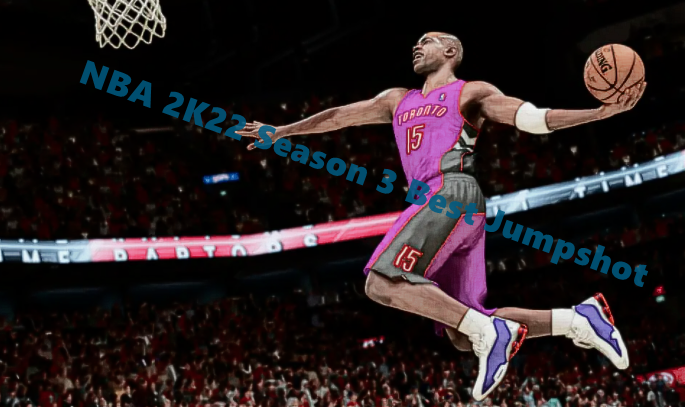 NBA 2K22 Best Jumpshot In Season 3 - Best Consistent Greenlight Jumpshot And Shooting Badges In 2K22
Firstly, to become an elite shooter, the setting is important. You are going to settings, and make sure all shots are set for your shot feedback. That's going to tell you what type of shots are being taken and they can test what happens on those. You need to make sure that you have this on because you need to recognize what's a good shot and a bad shot. Then you're going to go to controller settings and turn your shot meter off. Even if you're struggling at first, practice makes perfect and you will get better. Next, we are bringing you the best consistent greenlight jumpshot for Season 3 NBA 2K22. It doesn't matter whether you're playing 2k22 in park, pro am, or stage mode; this overpowered jumpshot has you covered.
NBA 2K22 Season 3 Best Jumpshot For All Builds
This is the best jumpshot NBA 2K22 for every single build in season 3, literally anything point guard through the center. Starting with your basis, Jump Shot 3 is simply put the one of the fastest and best jump shot in the NBA 2K22. All of the competitive, stage players, pro and players, the best players are using this shot. For Upper Release 1, run Rudy Gay. Pick Larry Legend, Larry Bird as Release 2 which is the best NBA2K22 jumpshot that's easy to green. Run every single jump shot at full speed, even if you're struggling at full speed. Turning your meter off, you should practice with full speed and just get better at it, because speed kills in this game every split second you can get help. As for the blending, 60% and 40% is always a safe way to blend any of these jump shots.
Base: Jump Shot 3
Release 1: Rudy Gay
Release 2: Larry Bird
Release Speed: 100%
Animation Blending: 60% Rudy Gay/40% Larry Bird
Other Recommendations For NBA 2K22 Best Jumpshots
Base
Jump Shot 98
Jump shot 98 is like the jump shot that's going to go into the NBA 2K Hall of Fame for the amount of consistency that had over the past three years. Since 2K20 jump Shot 98 has been a meta jump shot and it still currently is. You can still have a lot of success with Jump Shot 98, especially if you don't like jump shot 3 or if it's too fast for you, or if you're not really rocking with it. Therefore, you can go ahead and rock with the best 2K22 Jumpshot - jump Shot 98!
Stephen Curry
The last one we are going to recommend is Stephen Curry. Stephen Curry is something for one of the easiest jump shots to time. For whatever reason, it's extremely consistent this year in and year out. People find a way to green it and it has a really easy-to-find green window, and you will have a lot of success if you put it on.
Upper Release
Lonzo Ball
He is a really easy-to-spot green release point and you should 100% give him a try.
Stephen Curry
Stephen Curry is again the best shooter in NBA 2K22. He has a pretty easy-to-find green release window.
Klay Thompson
Klay Thompson is another great shooter and very easy to green.
NBA 2K22 Season 3 Best Shooting Badges
Badges are equally as important as a jump shot. Because you guys can have the best jumpshot in NBA 2K22. But if you don't have the right badges, you're not going to find success. First things first, Blinders is very important. You need to make sure that you have Blinders on. A lot of people confuse Circus Threes and Difficult Shots. Difficult shots are only for midrange fade. Circus Threes is for any type of fade away and it's extremely effective this year. Fades are very good, especially with how Dribbling is harder to get open. Fading threes are a lot easier to get off the normal standstill.
Deadeye is good. The Green Machine is good. Hot Zone Hunter, Mismatch Expert, is the two badges you want to have. If you're not a point guard, you probably shouldn't be running Chef, because Chef is for off the dribble. And instead, you should be running Limitless Spot Up. If you guys are looking for a couple of other badges that you could use, Rhythm Shooter is a really good badge. Stop and Pop is a good badge. Other than that, if you're like a spot-up player, both Catch and Shoot and Corner Specialist is good.
NBA 2K22 Season 3 Best Jumpshot Animations
The important animations for jumpshots with the Stefan Curry hop jumper, the Stephen Curry spin jumper, and the Trae Young Dribble pull-up. Trae Young Dribble pull-up is a super glitch and you will have a lot of success with it.
This is the best jumpshot in Season 3 NBA 2K22, you can always try to find the jumpers that suit you best. NBA 2K22 MT for sale at buynba2kmt.com. We ensure you the cheapest NBA 2K MT with fast delivery and safe transaction!

NBA 2K24 News Guides

NBA 2K23 News Guides

NBA 2K22 News Guides

NBA 2K21 News Guides
CONTACT US
TEL (USA) : +1-315-889-1198
TEL (UK) : +44-020-32905838
MSN: [email protected]
QQ: 1498133786