NBA 2K22 Season 6 Best Jumpshot - Top 5 New Highest Green Window Jumpshots for 2K22
Date: 4/9/2022 11:52:19 AM
Want to get unlimited green window jumpshots in NBA 2K22? What are the best bases and best releases to use? Since the start of Season 6, we'll take you to look at 5 new NBA 2K22 Season 6 best jumpshot that works for the next gen and current gen.
Related Read: NBA 2K22 Season 6 Best Build
NBA 2K22 Season 6 Best Jumpshot - Top 5 New Highest Green Window Jumpshots for 2K22
Base 3 vs Set Shot 25, what's the difference, and which one is better? Jump Shot 3 and Set Shot 25 are both popular bases in 2K22, for the shot speed, it is kind of close, but Set Shot 25 is a bit faster, but it has low release, so there will be a lot of challenge, Set Shot 25 still has lower front challenge due to the shot speed, it's just too fast that it avoids a lot of contest and for the side drift challenge, it would be lower as well. Many players think the Jump Shot 3 is literally the best base in the game, some of the others prefer Set Shot 25, but you can use whatever base that you are comfortable with.
Below are 5 of the custom NBA 2K22 best jumpshot for Season 6, 4 jumpshots on this list used the Jump Shot 3 as the base and the last one applied Set Shot 25, and all of them max out the speed. Most of these jumpshots look similar, but they are not. The releases are what you need to pay attention to, the base does not that matter. You can use these jumpshots on both current-gen and next-gen consoles. For budget MyTEAM points, Buynba2kmt.com provides the cheapest 2K22 MT for PS4/5, Xbox One/Series, Switch and PC.
Season 6 Jumpshot 1
Base: Jump Shot 3
Release 1: Release 8
Release 2: Kobe Bryant
Release Speed: 100%
Animation Blending: 50% Release 8/50% Kobe Bryant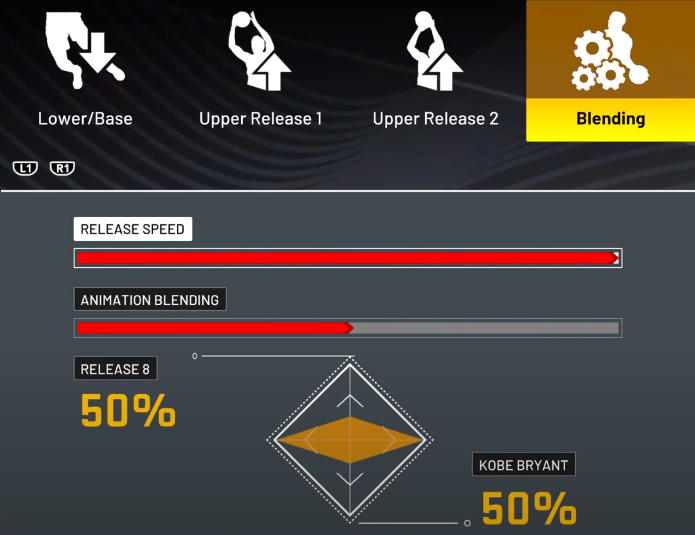 Season 6 Jumpshot 2
Base: Jump Shot 3
Release 1: Release 30
Release 2: Tony Parker
Release Speed: 100%
Animation Blending: 50% Release 30/50% Tony Parker
Season 6 Jumpshot 3
Base: Jump Shot 3
Release 1: Ray Allen
Release 2: Release 81
Release Speed: 100%
Animation Blending: 65% Ray Allen/35% Release 81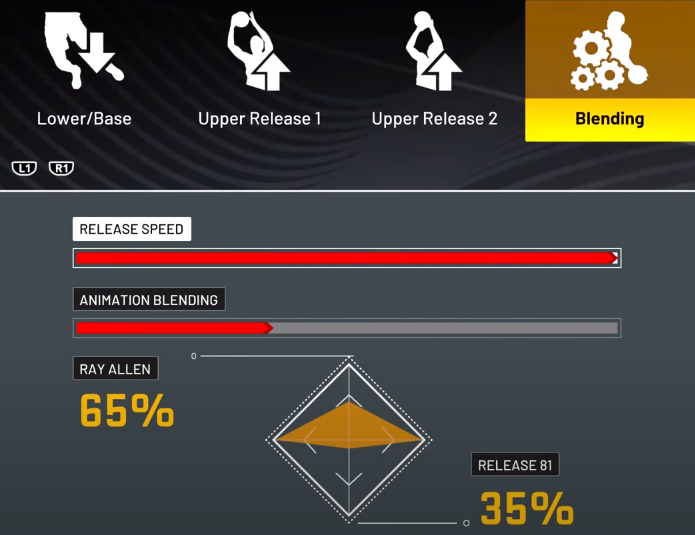 Season 6 Jumpshot 4
Base: Jump Shot 3
Release 1: Release 25
Release 2: John Wall
Release Speed: 100%
Animation Blending: 60% Release 25/40% John Wall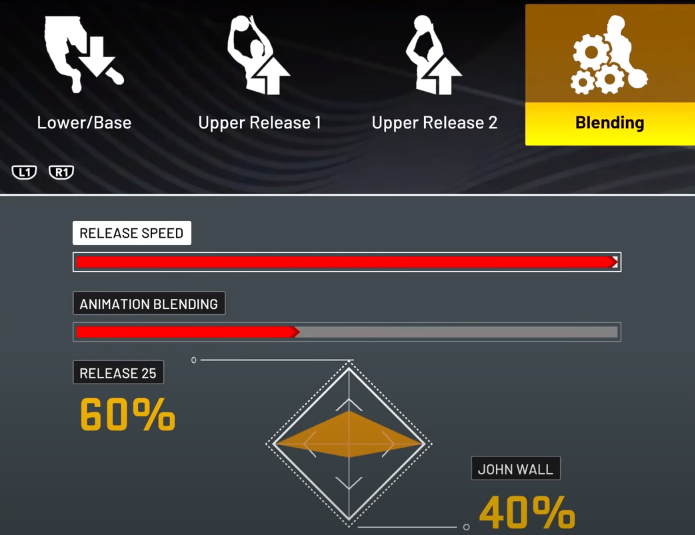 Season 6 Jumpshot 5
Base: Set Shot 25
Release 1: Ray Allen
Release 2: Release 49
Release Speed: 100%
Animation Blending: 73% Ray Allen/27% Release 49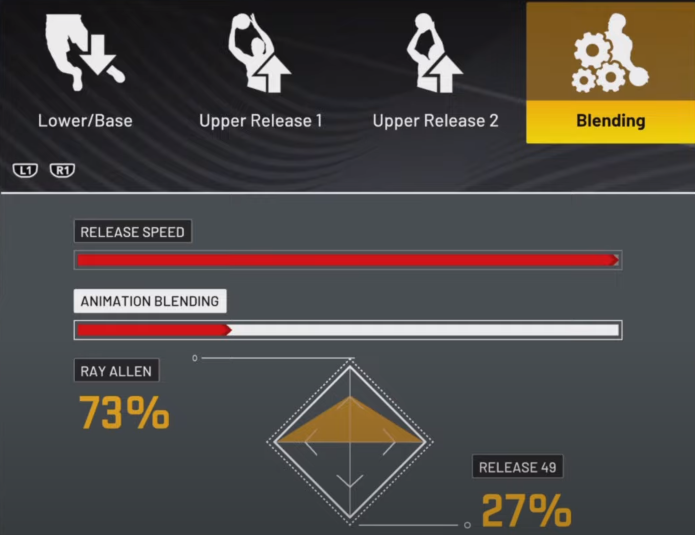 NBA 2K24 News Guides

NBA 2K23 News Guides

NBA 2K22 News Guides

NBA 2K21 News Guides
CONTACT US
TEL (USA) : +1-315-889-1198
TEL (UK) : +44-020-32905838
MSN: [email protected]
QQ: 1498133786