Home
>>
News
>>
Nba 2K22 Season 6 Release Date Rewards Level 40 Domination Triple Threat Clutch Time And More In Myteam

NBA 2K22 Season 6 Release Date & Rewards: Level 40, Domination, Triple Threat, Clutch Time, And More In MyTEAM
Date: 4/6/2022 12:01:50 PM
Season 6 is coming to NBA 2K22 MyTEAM soon. Season 6 in 2K21 last year was Glitched Reality. Season 6 in NBA 2K22 is Zero Gravity, and we could see so many free dark matters and new dark matter rewards. Without further ado, let's talk about the NBA 2K22 MyTEAM Season 6 rewards, including level 40, Triple Threat, Clutch Time, Draft, and more.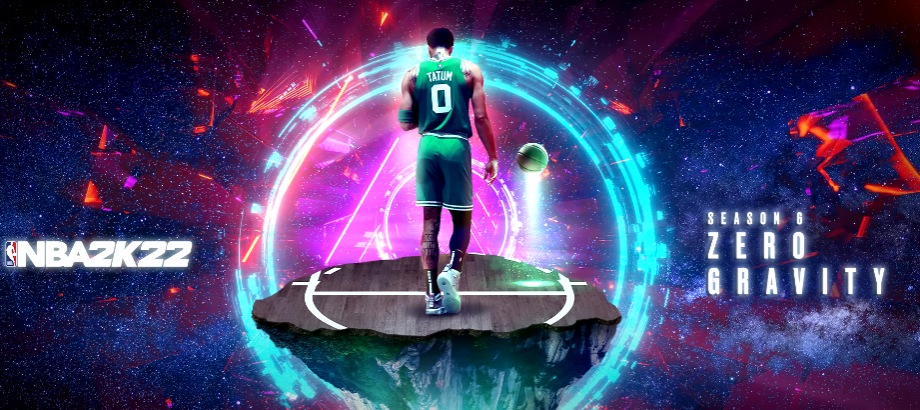 NBA 2K22 Season 6 Zero Gravity - Everything You Need To Know About Season 6 In 2K22
Power Within was a god-tier to start last season. Is NBA 2K22 Season 6 going to be as good as Season 5? NBA 2K22 Season 6 Zero Gravity release date at Friday, April 8, 2022. Six weeks into the NBA 2K22 world, launch off on an epic mission to find the finest competition in all of space and time, traversing its various courts. The free mascot that's the pre-warning letting you know for Season 6. 2K probably gives you 1 free mascot or the bulls, hornets, etc, but the rest you need to pay for. To be noted, it may not even be Season 6, it could be Season 7. Now, read our NBA 2K22 Season Six guide.
NBA 2K22 Season 6 Rewards
Season 6 has so many rewards. Starting next week, 25 new reward players will drop in NBA 2K22 MyTEAM. On Monday, April 11, get started with the most impressive reward card, a 74 overall, gold, Giannis Antetokounmpo. After Giannis, a new card will drop in MyTEAM every day. Complete an Agenda, you will earn cards for Lonzo Ball, Shaquille O'Neal, Luka Doncic, Devin Booker, and making his 2K22 MyTEAM debut, Smush Parker. As soon as this event ends, you will earn a 99 overall dark matter card.
Level 40 Reward
Dark Matter Josh Giddey is the NBA 2K22 Season 6 level 40 reward. He is a rookie that made quite the impression on the league and MyTEAM players this year. While Giddey can play the point in MyTEAM, he possesses a gift for making spectacular passes at a height of 6'8". Look for Level 40 Giddey to take on the top players in history and the present with MyTEAM now that he has a 99 overall card! Josh Giddey can play point guard that is a W. He is going to be cheesy and glitchy Season 6 NBA 2K22 reward!
Triple Threat
As for the Triple Threat vault, the vault is normally a recent player. The best outcome for 2K is that people still buy packs but are also happy. Dark matter Richard Dumas is going to be the Triple Threat Vault reward. Dark matter Bradley Beal is going to be the Triple Threat Online reward.
Clutch Time
James Worthy is the card you're going to get for a hundred Clutch Time Wins. Albert King is the card you are going to get for Clutch Time Wheel Spin.
Draft
Dark matter Mack Calvin is the reward for Season 6 NBA 2K22 Draft.
Unlimited
MyTEAM Unlimited needs to be someone decent, which makes the dark matter Bob Netolicky a perfect option.
Ascension
Dark matter Jerry Sloan is going to be the Ascension reward in NBA 2K22 Season 6 MyTEAM.
Token Reward
For 1000 tokens, the next token dark matter, it's going to be Dikembe Mutombo, they also could give him like Sasha 17 very quick and he's going to be 100% worth it.
Domination
NBA 2K22 Season 6 is not going to be a new Domination. We've already got our 5 Domination, we've got one more Domination left which is going to come in Season 7. Since we got third Domination in Season 2, fourth Domination in Season 3, and fifth Domination in Season 5.
Are you ready for Zero Gravity? Buy NBA 2K22 MT to upgrade your lineups and expand your collections!
NBA 2K24 News Guides

NBA 2K23 News Guides

NBA 2K22 News Guides

NBA 2K21 News Guides
CONTACT US
TEL (USA) : +1-315-889-1198
TEL (UK) : +44-020-32905838
MSN: [email protected]
QQ: 1498133786