NBA 2K22 Best Glitched Cards - Which Glitched Cards Worth Buying In 2K22 MyTEAM
Date: 4/29/2022 10:47:41 AM
Glitched Packs is coming to NBA 2K22 MyTEAM! We had juiced Glitched Cards in the game early, and it would be interesting to see what 2K are going to do this time. So in this guide, we are going to break down the best NBA 2K22 Glitched cards you should get in MyTEAM.
NBA 2K22 Best Glitched Cards - Which Glitched Cards Worth Buying In 2K22 MyTEAM
NBA 2K22 Glitched Cards is basically Warped Reality. The Glitched Set last year has got us great cards, such as shooting Boban, demigod Muresan, fake Invincible Ben Wallace, Dino Radja as well as Terrence Ross. The thing with what Warped reality last year, the Warped Reality was a bunch of unrealistic cards. We have Bol Bol who was able to dribble, an Atlantic Bonner, a 98 driving dunk Stephen, a shooting Simmons, and a shooting Shaquille. This year, Flash Glitched has also given us a lot of good players. For example, super-fast Klay, great shooting John Wall, Trae Young who can play defense, George Mikan was Atlantic and shoot the lights out, unbelievable Christ Paul and Jeremy Lin.
What Are Glitched Cards?
Glitched Cards actually mean that they are good at something they shouldn't be.
Confirmed Best Glitched Cards In NBA 2K22 MyTEAM
1. Larry Bird - 99 - SF/PF
If you would dunk with Larry Bird Glitched Dark Matter card. Larry Bird has very good steal animations. And for that reason, he is the potential to be one of the best NBA 2K22 glitched cards. At the same time, Larry is going to get a really nice release. Obviously is Larry Bird, the legend. So he is going to be really good movement-wise.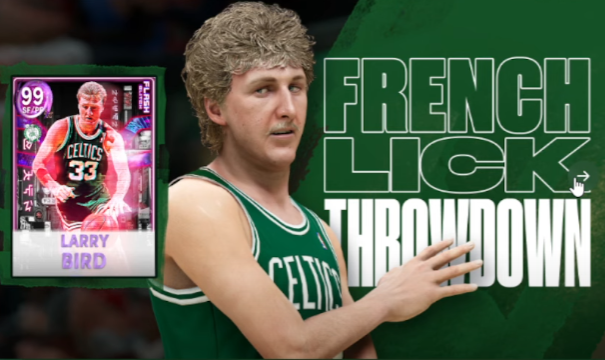 2. Ben Simmons - 99 - PG/PF
Shoot 3s with Ben Simmons Glitched Card Matter card in MyTEAM! Unless they gas his dribble six, Ben Simmons could be the NBA 2K22 best glitched in the game, period. And obviously, everyone's excited for Simmons. Because Simmons is the card that everyone wants to get. We are just not sure how if he's going to be even better than Luka or he's going to be better than Jordan, but Simmons is still going to be elite anyway.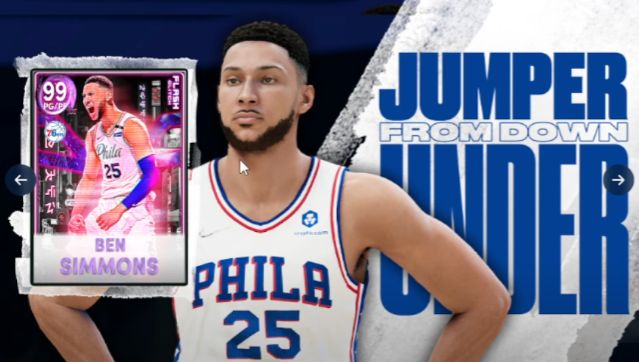 3. Yao Ming - 99 - C
Instead of getting Shaq who we basically all predicted, we are getting shooting Yao Ming. Who's draining 3s with his Glitched Dark Matter Yao Ming? Shooting Yao Ming is going to be Shooting Yao Ming. He is going to be worth whatever ludicrous price he's going for. Yao is basically impossible to contest, that set shot 8 jumper is very difficult to contest jumper. It's not Luka Doncic level but it is a really difficult release to contest. If they give him set shot 8 on very quick as well as a 95 plus three-ball, it's game over. This is the best center in NBA 2K22.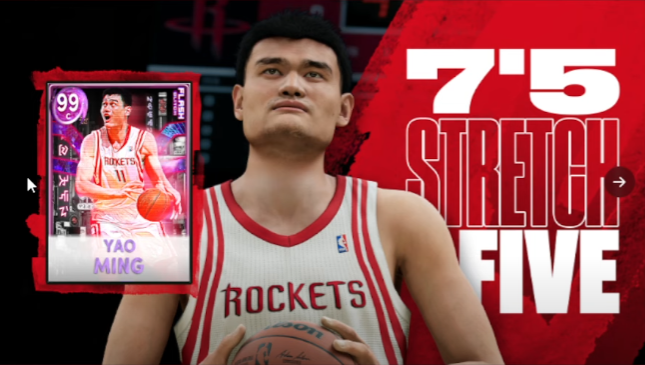 Above are the 3 overpowered Glitched Cards NBA 2K22 revealed. We keep updating more best Glitch Cards that are worth your NBA 2K22 MT. Truly is the beginning of the end.
NBA 2K23 News Guides

NBA 2K22 News Guides

NBA 2K21 News Guides
CONTACT US
TEL (USA) : +1-315-889-1198
TEL (UK) : +44-020-32905838
MSN: [email protected]
QQ: 1498133786