NBA 2K22 Season 4: New Level 40 Rewards, Heat Check Cards, Dark Matters & Galaxy Opals
Date: 1/10/2022 4:41:45 PM
NBA 2K22 Season 4 update is around the corner! We are going to be getting new galaxy opals, a bunch of new cards, new players, and new content. Basically, everything is going to be changing with the new season in MyTEAM. In this NBA 2K22 Season 4: Hunt Glory update guide, we are going to talk about the 2K22 Season 4 release date, new level 40 rewards, Heat Check cards, new Dark Matters, Galaxy Opals, and more.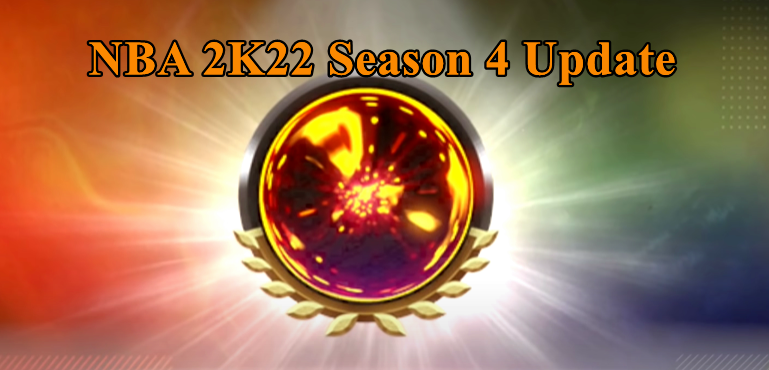 NBA 2K22 Season 4: Hunt Glory - Level 40 Rewards, Heat Check Cards, Dark Matters & Galaxy Opals
NBA 2K22 Season 4: Hunt Glory is going to be released on January 14. For Season 4, there will be 135k in-game + showdown in this season. 2k ended up leaking was the fact that the level 40 reward will be available on day one along with the 15k XP. All the new cards we're going to be getting and the collector levels as well all that is already confirmed by 2K. Moreover, we're finally going to be getting the Heat Check cards that have a version of every single current player that we already have except they have a Heat Check version card of that player. On NBA 2K22 next gen, all affiliations have been completely redesigned. What else can you expect from this NBA 2K22 Season 4 update? Keep reading, you are about to find out the update and changes in Season 4 NBA 2K22 MyTEAM.
NBA 2K22 Season 4 Level 40 Rewards
If you do want to get to level 40 day one, you will need the Showdown Tier reward, a new level of MyTEAM Unlimited beyond Galaxy Opal where only the best can get 65 wins in this 82-game tier. Those who reach the Showdown Tier will have the opportunity to earn an Exchange Event Card that will new them an easy 15,000 XP. If you do want to get to level 40 day one with the new season in 2K22 Season 4, you do need to get that done. If you want to get that done now, you can definitely start working on it. It's available at the moment once you complete the showdowns, you get some free rewards. You end up getting that 15k XP which will be usable in Season 4 NBA 2K22. So people can definitely go at their pace whether they want to get it done as soon as possible or they want to take their time to get the NBA 2K22 level 40 reward.
According to the Chinese Calendar, we are in the year of the tiger. So the level 40 rep reward for NBA 2K22 season 4 is a tiger. We are going to have tiger pets you can bring out.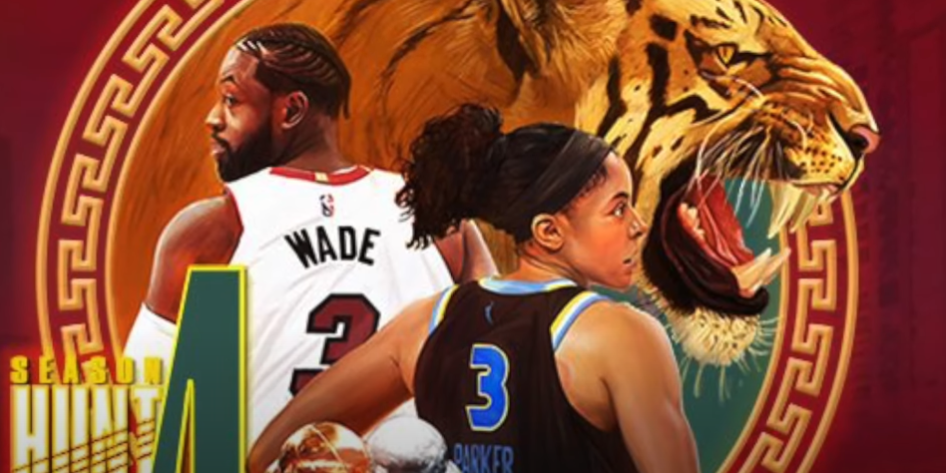 NBA 2K22 Season 4 Heat Check Cards
2K is going to be adding a ton of new cards in NBA2K22 Season 4 including Heat Check Stephen Curry, Heat Check Lebron James, Heat Check Anthony Davis. Heat Check cards can increase in power when an NBA player has a stand-out performance in real life. When an NBA 2 player out-performs his average stat line in a real-life NBA game, his Heat Check card will ignite for a brief window of time, increasing that card's attributes and badges. Every Heat Check card has 3 levels of heart with increased attributes at each tier determined by how much the player outperformed his average stat line.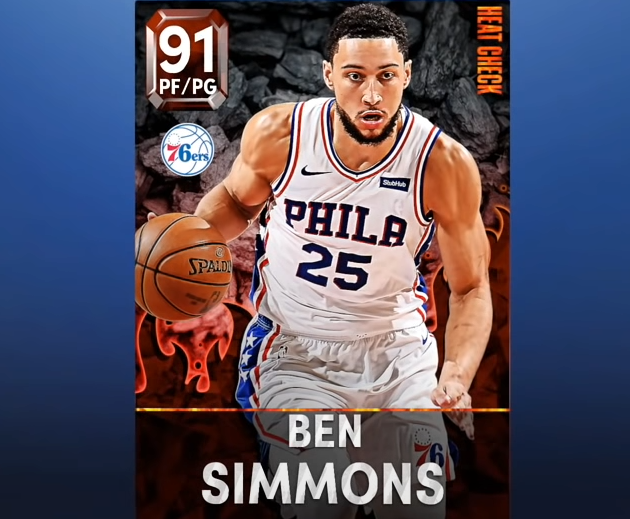 How To Get Heat Check Cards In NBA 2K22 Season 4
2k is going to be adding over 400 new cards in total and every single one of them is going to be a Heat Check card that you can get in Heat Check Packs or Auction House. That's not including all the other rewards. Obviously, we're still going to be getting new rewards for Unlimited, Clutch Time, and other game modes. Every single team is going to be having a collection. If you complete the Heat Check collection for every single team, you end up getting a bunch of tokens. So that way once the token reward market does open with new players, you're going to be ready. We're going to be getting all those Heat Check cards and players.
NBA 2K22 Season 4 New Dark Matter & Galaxy Opals
For people that are collecting cards, we're going to be having a ton of new cards including the rewards including the Heat Check cards including everything else that 2k will be releasing for the Season 4 update in 2K22. On top of that, after you collect 4000 cards, we will be getting the Dark Matter Dirk Nowitzki. Furthermore, we're going to be able to get Galaxy Opal Andre Iguodala. If you are trying to get your collector level up, there are going to be over 400 new cards. Not only will the Galaxy Opal Andre Iguodala be available, but you're also able to get the 100,000 NBA 2K22 MT once you collect 2600 cards. For collecting 2700 cards, you can get in a total of 10 Diamond Contracts and Hall of Fame Badges. Collect 2800 cards that can be exchanged for a mystery player. The mystery player could be any card. It's going to be a galaxy opal or else.
NBA 2K22 Season 4 Game Modes & Rewards
A lot of people right now have been wondering: are we still going to be able to play Clutch Time after Season 4? Clutch time is still going to be available in NBA 2K22 Season 4 MyTEAM and for the rest of the year. Meanwhile, they're going to be updating it with new rewards. Obviously, all the other game modes are also going to be getting updated with new rewards like Triple Threat Online, Triple Threat Offline, Draft Mode, Clutch Time, Unlimited Limited, and so on.
That's everything you should know about NBA 2K22 MyTEAM Season 4. If you still want to get to level 40, 135 XP will be available and then obviously throughout the season. At the same time, 2K is going to be releasing more XP and MT, but if you do want to get it on day one and you want to get Unlimited done right now. Stay tuned for more info about NBA 2K22 Season 4 update!
NBA 2K24 News Guides

NBA 2K23 News Guides

NBA 2K22 News Guides

NBA 2K21 News Guides
CONTACT US
TEL (USA) : +1-315-889-1198
TEL (UK) : +44-020-32905838
MSN: [email protected]
QQ: 1498133786