NBA 2K23 Rumors & Leaks: Release Date, Cover Athlete, Cross Platform & Game Modes
Date: 3/26/2022 4:01:14 PM
Although there is a long time toward an close to NBA 2K22, many players started to look ahead at the next 2K game. Actually, NBA 2K23 is on its way. Today we are going to talk about some popular NBA 2K23 rumors and leaks, involving its release date, trailer, cover star, cross-platform, game modes (MyCAREER, MyTEAM), etc.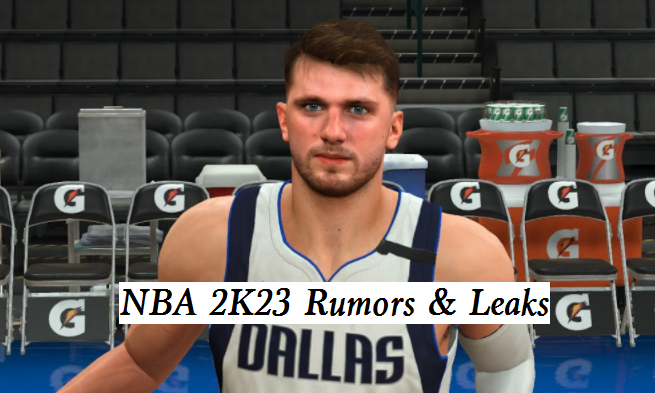 NBA 2K23 Rumors & Leaks: Release Date, Cover Athlete, Cross Platform & Game Modes
Buynba2kmt.com is always tracking the latest news and updates of the NBA 2K series, also offering cheap 2K23 MT for all platforms with 100% safety. We'll continue to provide NBA 2K23 news, leaks, rumors, and updates constantly.
1. Release Date & Trailer
When will NBA 2K23 come out? This always is one of the most concerning things, as the time of writing, the release date of NBA 2K23 has yet to be announced. When we look back to previous NBA 2K games, it is usually released on a Friday of early September, while the official trailer typically drops months before. So, NBA 2K23 is expected to launch on September 9, 2022, for all platforms, including PS4/5, Xbox One & Series, PC, and Switch. And you can expect the NBA 2K23 trailer in June or July.
2. Cover Athlete
There is a lot of speculation about who the cover star is every year. Luka Doncic of the Dallas Mavericks was selected to be the cover of both the Standard Edition and Cross-Gen Digital Bundles of 2K22 last year. Who deserves a spot on the cover of NBA 2K23? Ja Morant of the Memphis Grizzlies is a top young star anticipated to be a cover athlete for Standard Edition this year, and other popular picks include Stephen Curry, Trae Young, etc. The reveal of the cover star is also expected to be around July.
3. Cross Platform
Whether or not NBA 2K23 cross-platform? Many players hope for the cross-platform play to get launched on NBA 2K games, however, there is not any information stated or leaked about the planning of cross-platform in 2K23 and 2K22. The implementation of cross-play has lots of requirements. There would be many potential issues, especially on PC. Maybe they will launch the function in the future, while the chance of NBA 2K23 cross-platform seems to be little.
4. Game Modes
They will continue to have NBA 2K23 working on current-gen and next-gen consoles, with the returning of popular game modes such as MyCAREER and MyTEAM. The selection of platform will affect the game modes, for example, The City was a next-gen specific feature and The Neighborhood was only available for current-gen users. They would make adjustments if the same modes appear in 2K23.
NBA 2K24 News Guides

NBA 2K23 News Guides

NBA 2K22 News Guides

NBA 2K21 News Guides
CONTACT US
TEL (USA) : +1-315-889-1198
TEL (UK) : +44-020-32905838
MSN: [email protected]
QQ: 1498133786