Will NBA 2K23 Be Cross Platform - Chance of 2K23 Crossplay
Date: 7/4/2022 5:51:16 PM
Since EA announced that they are going to add cross-play features in FIFA, Madden and NBA 2K players want to ask is there a chance that 2K23 can be cross-gen, so will NBA 2K23 be cross-platform? Follow us to see the answer and the reasons for that.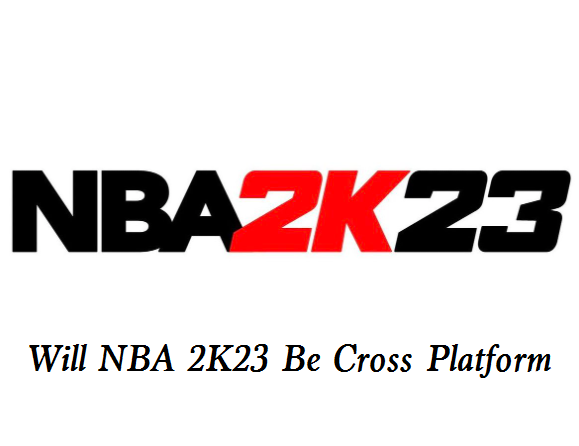 Will NBA 2K23 Be Cross Platform?
Will NBA 2K23 be cross-platform? This is one of the questions that players are most concerned about, many players hope to see NBA 2K can be cross-play on Playstation and Xbox, and we have almost discussed it every year in the past several years. Ronnie 2K who is the Digital Marketing Director at 2K has ever confirmed that no crossplay is coming in NBA 2K23.
Why NBA 2K23 Will Not Be Cross-Play?
Let's see how Bake explained Ronnie 2k comments about 2K23 crossplay and why 2K has not added cross-platform to NBA 2K games.
It's not as easy as turning on a Switch, they are not going to do it right now and are not willing to play bread to PlayStation, so they are gonna keep both current-gen and next-gen versions. They don't have to do crossplay, we need crossplay but they don't feel like we need it because they are making billions of dollars for the last two years through online transactions, and we don't have another basketball game, if you like basketball, you even have no second option, and you are not going to play old games. It's very likely NBA 2K23 is going to be a 2K22 upgrade with small changes to the City, small changes probably to Affiliations, big changes to the Season rewards, and subtle changes to the gameplay, not really a lot of animations as far as new animations practically the same thing, just maybe aesthetics and that's pretty much what you are getting in NBA 2K23. You'll also need to buy 2K23 MT for PS4, PS5, Xbox One, Xbox Series, Switch, and PC. If you are looking for 2K23 to be crossplay, it's not coming, 2K is going to take another year off and they are going to wait another year to try to give us a big update, this year is going to more or less same as the previous one, so don't expect a lot of monumental changes in 2K23.
According to the Reddit users, there are some other reasons of why 2K23 is not suitable for cross-gen at present.
- The game running on a single platform has been not easy.
- PC ports always have bugs and are easy to hack.
- 2K Sports is going to have the main teamwork on next-gen consoles.
- The minimum requirements to use next-gen would be too high to support everyone that wanted it and they don't want to deal with this.
NBA 2K24 News Guides

NBA 2K23 News Guides

NBA 2K22 News Guides

NBA 2K21 News Guides
CONTACT US
TEL (USA) : +1-315-889-1198
TEL (UK) : +44-020-32905838
MSN: [email protected]
QQ: 1498133786