NBA 2K22 Season 7 Best Jumpshot - Fastest Green Jumpshot 2K22 Next Gen
Date: 5/25/2022 4:48:12 PM
In this guide, we have the top 3 new best jumpshot next gen for NBA 2K22 season 7, use these fastest green jumpshot to dominate this summer.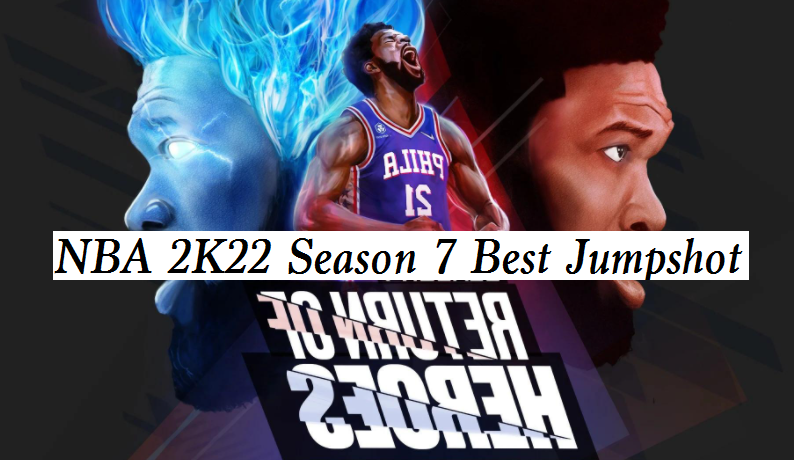 NBA 2K22 Season 7 Best Jumpshot - Fastest Green Jumpshot 2K22 Next Gen
Below we have three custom jumpshots by Jay Amir, some of them are not completely new, but all of these NBA 2K22 next-gen jumpshots work well for Season 7, you should try these bases and releases if you ever not. To get new top-tier Season 7 cards, cheap MyTEAM points are offered at BUYNBA2KMT.
NBA 2K22 Season 7 Jumpshot 1
The first jumpshot for NBA 2K22 Season 7 uses the base of Stephen Curry, this is what causes the speed and everything like that, Stephen Curry has one of the best bases in 2K22, it's been that since the beginning of the year. It is definitely an elite and underrated choice, you will be shooting different than a lot of people because there are not many people using the base. When it comes to the releases, we have Rudy Gay for both Release 1 and 2. Put that together, they are very silky smooth and very quick.
Base: Stephen Curry
Release 1: Rudy Gay
Release 2: Rudy Gay
Release Speed: 100%
Animation Blending: 100% Rudy Gay/0% Rudy Gay
NBA 2K22 Season 7 Jumpshot 2
The second jumpshot for 2K22 next gen uses the base of Jump Shot 3, this is the fastest jump shot in the game, it's all about getting open, to come with something like that, make sure you get a wide open shot so that you can green. This allows you to do that. We have Release 1 and 2 as Ray Allen, this gives you a nice little cue. He is able to release it right when his arms go backward, and that's kind of what Ray Allen is known for in terms of his hot. This one can get you open every single time.
Base: Jump Shot 3
Release 1: Ray Allen
Release 2: Ray Allen
Release Speed: 100%
Animation Blending: 100% Ray Allen/0% Ray Allen
NBA 2K22 Season 7 Jumpshot 3
The last jumpshot for Season 7 comes with Dwyane Wade base and Tony Parker releases, it is consistent and it does everything Curry does in terms of the catch and shoot. It also does partially what the Jump Shot 3 does, as it's very quick and probably one of the quickest bases on the game.
Base: Dwyane Wade
Release 1: Tony Parker
Release 2: Tony Parker
Release Speed: 100%
Animation Blending: 100% Tony Parker/0% Tony Parker
NBA 2K23 News Guides

NBA 2K22 News Guides

NBA 2K21 News Guides
CONTACT US
TEL (USA) : +1-315-889-1198
TEL (UK) : +44-020-32905838
MSN: [email protected]
QQ: 1498133786