Best Dribble Sigs in NBA 2K22 Current Gen - Season 7 Dribble Moves for All Builds
Date: 6/8/2022 5:07:53 PM
What are the fastest dribble moves to get open in NBA 2K22 current gen? For better gameplay in Season 7, here are some best dribble sigs in NBA 2K22 for all builds after the patch.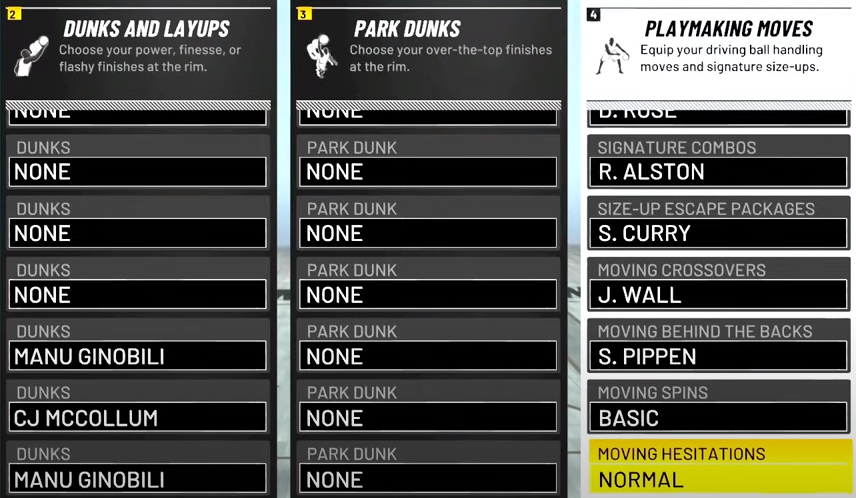 Best Dribble Sigs in NBA 2K22 Current Gen - Season 7 Dribble Moves for All Builds
Dribble move is one of the most important animations for NBA 2K22, one dribble animation is probably more than one best option, let's check out the best Season 7 dribble moves by AyCartii for all builds in 2K22.
- Dribble Style: P. George
Steve Nash and Paul George are both good, you can try them all out in the microwave, Paul George is probably the fastest one, Steve Nash is also fast and effective, they all make you dribble differently, the dribble style is the one move that affects how you dribble entirely, you can go with either of them.
- Signature Size-Ups: D. Rose
If you are on a taller build, D. Fox is good, what you're going to use is D. Rose if you're a point guard, that can get it if you can get 85 ball moves
- Signature Combos: R. Alston
- Size-Up Escape Packages: S. Curry
Trey Young has a bad step back, it's fast and it does not have the curry slides. If you are small, Steph Curry is the best, but if you are a tall guard, you can't get that, you have to go with Damian Lillard. If you just want the fastest move, you got to go Trey Young.
- Moving Crossovers: J. Wall
Giannis and Steph Curry are also pretty good.
- Moving Behind the Backs: S. Pippen
S. Pippen is fast and it kind of gives your defender time to react.
- Moving Spins: Basic
Basic is the best moving spin in NBA 2K22 Season 7, even though the new season came out with new ones, they are not as good as basic.
- Moving Hesitations: K. Durant
Kevin Durant is the best option.
- Moving Stepbacks: J. Butler
Jimmy Butler gives you the quick move, but if you care about a big step back like the Kyrie Irving, Luka Doncic is going to be your best at getting a big step back and also at being fast, Kyrie if you've used this, it was very popular in 2K17, so everyone had it on at the beginning of this year until you realize it does that little between the legs, move it doesn't even let you just shoot out of it.
- Triple Threat Styles: Normal 1
For 2K22 animations guide and cheap 2K MT, welcome to check out our NBA 2K guides and trading page.
NBA 2K24 News Guides

NBA 2K23 News Guides

NBA 2K22 News Guides

NBA 2K21 News Guides
CONTACT US
TEL (USA) : +1-315-889-1198
TEL (UK) : +44-020-32905838
MSN: [email protected]
QQ: 1498133786