NBA 2K23 Jordan Challenge: How to Unlock Rewards in 2K23 MyTEAM and MyCAREER
Date: 8/12/2022 11:52:14 AM
The Jordan Challenge returns to NBA 2K23 after more than a decade, this year, you can complete challenges to unlock unique rewards in MyTEAM and MyCAREER mode. Let's dive into the details of the NBA 2K23 Jordan Challenge and how to get the rewards.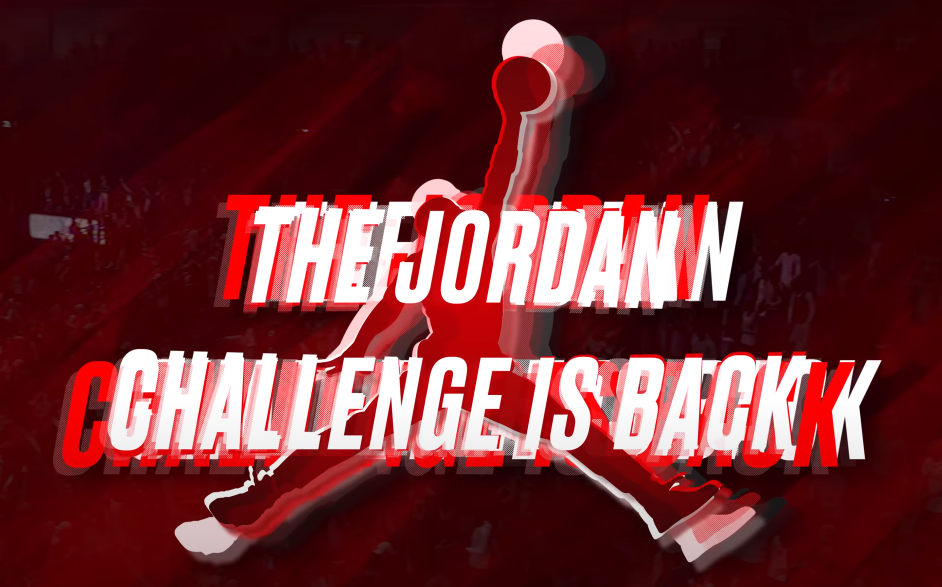 NBA 2K23 Jordan Challenge - Release Date, Platforms, Challenges & How to Get Rewards
In the Jordan Challenge mode, you can experience the career of Michael Jordan from his early days in college to the brilliant period in NBA until his final shot. Players on NBA 2K23 current gen and next gen both can play the mode. When will the Jordan Challenge start? It will be available for all editions and platforms of NBA 2K23 starting on September 8, 2022, including PS4/5, Xbox One/Series, Nintendo Switch and PC.
Basketball has changed so much over the last 40 years, 2K tries to make each game more realistic on core gameplay, not just putting on classic teams and uniforms. The arenas, the players, the broadcast, and the playstyle all have been accounted for to give fans an authentic playable experience. Some of the big moments that everyone remembers will be accurately recreated in NBA 2K23.
Challenges
The Jordan Challenge consists of 15 unique game experiences, relive the following legendary games that defined the legacy of Michael Jordan, beginning with the 1982 National Championship and concluding with the 1998 NBA Finals.
1. 1982 National Championship: University of North Carolina vs. Georgetown
2. 1984 Team USA Basketball Scrimmage
3. 1986 Eastern Conference First Round, Game 2
4. 1988 NBA All-Star Game
5. 1989 Eastern Conference First Round, Game 5
6. 1990 Atlanta Hawks at Chicago Bulls
7. 1990 Chicago Bulls at Cleveland Cavaliers
8. 1990 Eastern Conference Finals, Game 3
9. 1991 NBA Finals, Game 5
10. 1992 NBA Finals, Game 1
11. 1995 Chicago Bulls at New York Knicks
12. 1996 NBA Finals, Game 6
13. 1997 NBA Finals, Game 5
14. 1997 Chicago Bulls vs. Los Angeles Lakers
15. 1998 NBA Finals, Game 6
NBA 2K23 Jordan Challenge Rewards & How to Get?
- Each of the challenges offers three goals for you to hit, completing a goal awards you a star, collect 40 stars and you'll unlock unique rewards for both MyTEAM and MyCAREER. And it is confirmed that the Jordan Challenge will have a MyTEAM reward, and it is expected to be a special Michael Jordan card for free. We'll keep updating more news and information when it comes to the Jordan Challenges rewards once they are available.
- In addition, you can also earn a Jordan UNC jersey in the new Jordan Challenge mode. You can wear it in The City and The Neighborhood mode.
- It is very likely that we'll have hidden prizes to get in Jordan Challenge. From the trailer of the Jordan Challenge, you can see a screenshot and at the top of it, you can see stars 45/45, underneath it, it shows View Rewards, that's five additional stars than what 2K referenced in their Courtside Report.
Pre-order the NBA 2K23 Michael Jordan Edition, you can earn Michael Jordan MyTEAM cards and 2K23 MyTEAM points.
NBA 2K23 News Guides

NBA 2K22 News Guides

NBA 2K21 News Guides
CONTACT US
TEL (USA) : +1-315-889-1198
TEL (UK) : +44-020-32905838
MSN: [email protected]
QQ: 1498133786