NBA 2K22 Season 1 Best Cards - Top 5 Cards In 2K22 MyTEAM
Date: 9/6/2021 4:08:31 PM
NBA 2K22 will be launching seasons every six weeks. NBA 2K22 Season 1: Call to Ball is almost around the corner. Complete the challenges get new season rewards including XP, NBA 2K MT, top tier cards, new music and apparel. In addition, there are so many amazing free cards in Season 1. Read our guide, you will know the best Season 1 card you should get in the NBA 2K22 MyTEAM limited, draft mode, triple threat and more.
NBA 2K22 Season 1 Best Cards - Top 5 Cards In 2K22 MyTEAM
NBA 2K22 Season 1: Call to Ball provides players with rewards cards that are available for playing unlimited, limited, triple threat online and more modes. Which card is worth grinding in NBA 2K22 MyTEAM Season 1? As soon as you go to the season agendas, you do end up getting a 93 overall Kobe Bryant. He is a card that you can get at the beginning MyTEAM, and it will be added to your collection, but nothing crazy. A diamond Kelly Tripucka is going to be one of those cards that you end up getting through agendas, the level 30 reward. He is a 6'6 shooting guard as well as one of the best cards you can get. Next, we will be in-depth on the ultimate NBA 2K22 MyTEAM Season 1 best free cards that are worth grinding.
Read: Nba 2K22 Season 1 Call To Ball Draft Mode Tto Rewards Cards Tips For 2K22
Top 5 NBA 2K22 Season 1 Card: Devin Booker
Devin Booker is the best reward card in 2K22 Season 1 Limited. Every season is going to be six weeks, which means there are going to be six rings. He is on the MyTEAM Week 3, you do have to take some weeks until getting six rings for an overpowered pink diamond Devin Booker.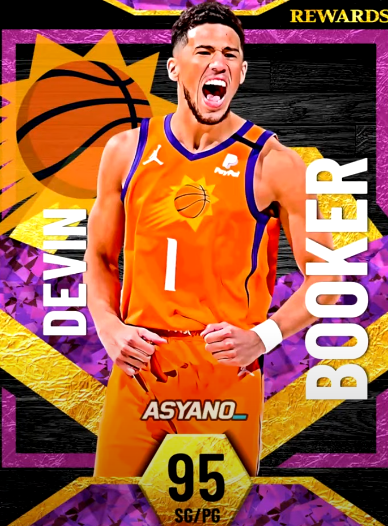 Top 4 NBA 2K22 Season 1 Best Card - Carmelo Anthony
Pink diamond Carmelo Anthony is the level 40 reward. Obviously, he is the card that everybody is going after. If 2K ends up giving him the best release, best animation, just make them as good as his name.
Top 3 NBA 2K22 Season 1 Best Card - Gus Gerad
Gus Gerad is the best card in NBA 2K22 Season 1 for Triple Threat Online tier 3. He is 6'8, so he is going to be a solid pink diamond. 2K has to change the TTO into 100 where you can't allow more than 100 points. If you are interested in getting tokens, NBA 2K22 MT, packs, and a pink diamond Gus Gerad, Triple Threat Online is the best place to grind for.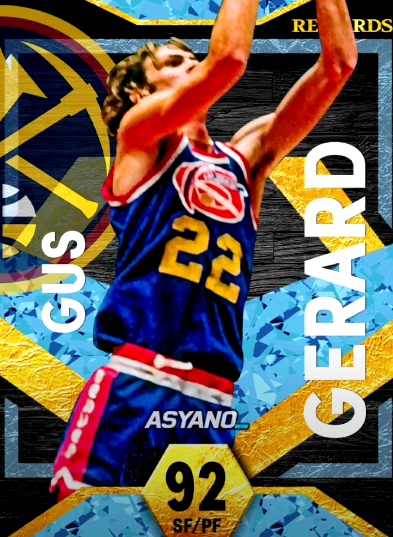 Top 2 NBA 2K22 Season 1 Best Card - Wilt Chamberlain
Wilt Chamberlain is the best reward card in NBA2K22 Season 1 Unlimited, as well as one of the best centers in the game. 2K did say that we are going to go through the tiers again in the unlimited, then you got to go 12-0. For NBA 2K21 it needs a60+ games to be able to get the final reward. In NBA 2K22, we are going to be playing the unlimited from the beginning until we redeemed this solid pink diamond 7'0 guard. He is a very dominant center who is the second-best 2K22 Season 1 card you should grind in MyTEAM.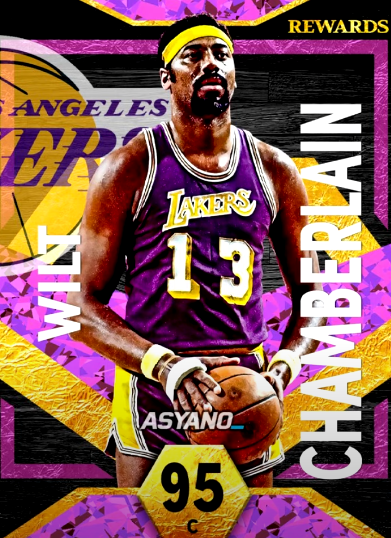 Top 1 NBA 2K22 Season 1 Best Card - Glen Robinson
2K mentioned that we are going to have a draft exclusive ascension. The reward for the draft mode is the pink diamond, Glenn Robinson. Gleen Robinson always has a cheesy card in early 2Ks. Since he is the card for the new draft mode, this is the must-have card in NBA 2K22 MyTEAM season 1! If you get lucky, you might get the best 2K22 Season 1 card on the first pick or second pick!
Read more:
Top 10 NBA 2K22 Best Budget Card - Cheap & Most Overpowered Cards On 2K22 MyTEAM Under 5K
NBA 2K22 Best Dribble Moves Current Gen & Next Gen - Best Dribble Moves Animations, Settings, Badges & Tips
NBA 2K22 Next Gen Best Build - Most Overpowered Builds For All Positions In 2K22 Next Gen
NBA 2K22 Current Gen Best Center Build - Top 5 Most Overpowered Builds In 2K22 Current Gen
NBA 2K22 Current Gen & Next Gen Build System - How To Make The Best NBA 2K22 MyPLAYER Builds
For some game modes that we don't know exactly the rewards are, therefore, we are bringing you the NBA 2K22 top 5 best season 1 rewards cards that are confirmed. Get ready for Season 1: Call to Ball with huge stock of NBA 2K22 MT!
NBA 2K23 News Guides

NBA 2K22 News Guides

NBA 2K21 News Guides
CONTACT US
TEL (USA) : +1-315-889-1198
TEL (UK) : +44-020-32905838
MSN: [email protected]
QQ: 1498133786