NBA 2K23 Season 4 Guide - Release Date, Events, Rewards & Level 40 In 2K23 MyTEAM
Date: 1/3/2023 11:27:59 AM
With season 4 coming to NBA 2K23 MyTEAM, there is going to be something crazy coming. In this NBA 2K23 season 4 prediction guide, we talk about the release date, events, rewards, and level 40 prizes. Those are our early predictions for season 4 of NBA 2K23.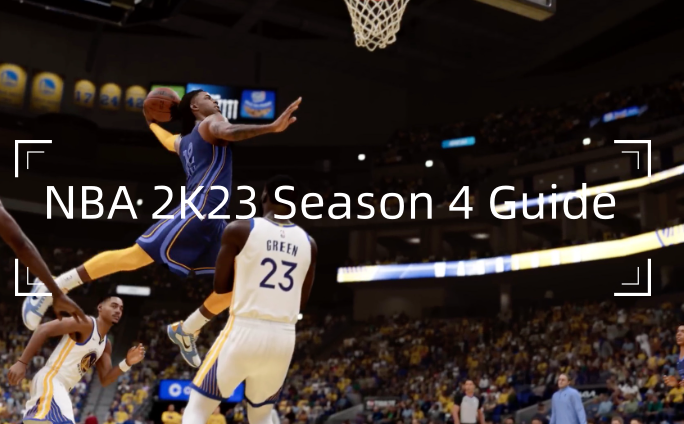 NBA 2K23 Season 4 Update Guide - Release Date, Events & Rewards In NBA 2K23 Season 4 MyTEAM
Each season in NBA 2K23 has a tiered structure that you may advance through by completing quests and collecting XP. Leveling up unlocks additional rewards and prizes while reaching level 40 unlocks the most juiced reward. What are NBA 2K23 season 4 rewards and level 40 rewards you can expect, keep reading our NBA 2K23 season 4 rewards guide.
NBA 2K23 Season 4 Release Date
NBA 2K23 Season 3 released on December 2, 2022. Every season lasts six weeks. As a result, NBA 2K23 Season 4 will be released on January 13, 2023.
NBA 2K23 Season 4 Events
For season 2, they had Halloween to rely on, they did a whole week of promo for Halloween. Season 3 was Thanksgiving, season 4 doesn't seem too strong so far. So that being said NBA 2K23 season 4 isn't going to have a crazy promo. There is Valentine's Day but we don't see him making a week out of Valentine's Day. What could it do to make the season important crazy, there's going to be a trophy case event in the NBA 2K23 season 4 update. We're not too sure what they're going to do, they could do whole new trophy cases, or they could do upgrades or evos on the current trophy cases, but there will be something with trophy cases.
If they do go in a direction where they make a whole new trophy case, the question is do centerpieces count for both? Are they separate centerpieces? If they count for both don't expect any more than 5 centerpieces for season 4. Because it'd be too op to be able to grind those rewards already for the second set of centerpieces or trophy cases. Unless you do separate centerpieces, expect there to be very few centerpieces. But if they do go directly where you could evo your cards expect maybe 15 or even 20 centerpieces to make Larry Bird fully obtainable because he's almost not usable right now. But one thing does need to be said if they do evos for these trophy case players, expect them to be crazy. It's not going to be easy at all, because this is what this season is going to be based on these trophy cases.
NBA 2K23 Season 4 Rewards
Another thing to expect in NBA 2K23 MyTEAM season 4 is going to be consistent Galaxy Opals. We are pretty sure this season they're going to finish it out by mixing in Galaxy Opals a little bit in the packs. But they're going to do a lot of players that people are expecting how they did Giannis Pink Diamond, Shaq Pink Diamond, Tracy McGrady Pink Diamond, even the David Robinson Pink Diamond and then they'll mix in some Galaxy Opals that are going to be good but not anything crazy. So that way in season 4, they can go crazy with the Galaxy Opals in the packs, in the centerpieces, and everywhere.
NBA 2K23 Season 4 Level 40 Rewards
The NBA 2K23 season 4 level 40 reward is going to be a free Galaxy Opal Zach Lavine.
We will keep updating more guides once NBA 2K23 season 4 starts. If you need to buy NBA 2K23 MT, buynba2kmt.com provides NBA 2K23 MT for sale.
NBA 2K23 News Guides

NBA 2K22 News Guides

NBA 2K21 News Guides
CONTACT US
TEL (USA) : +1-315-889-1198
TEL (UK) : +44-020-32905838
MSN: [email protected]
QQ: 1498133786